Cost of pets
Thinking of buying a puppy or kitten? Not so fast. Make sure you can handle the costs before making such a big commitment.
We're reader-supported and may be paid when you visit links to partner sites. We don't compare all products in the market, but we're working on it!
A new puppy! The fabric of every child's dream, and the subject of viral videos everywhere.
The pure expression of joy seen in those children may lead you to believe the most altruistic, wise and loving thing to do would be to buy every single child a new pet for the holidays.
Well, not so fast. When the blinders come off and you start to look at the costs associated with owning a pet, you may begin to think otherwise.
Costs come in the form of both time and money. Here we'll be looking at the money side of things, but deficits in either area can lead to undue suffering for the pet. And that is the real reason it is important to understand these costs before making such a consequential purchase.
Pet insurance has your back

How much do pets cost?
How much do dogs cost? Cats?
There are some minimum costs you can expect as a cat or dog owner. According to figures from the Royal Society for the Prevention of Cruelty to Animals (RSPCA), a dog that lives 15 years will cost you a minimum of $14,579. For a cat, it's $11,639.
The RSPCA breaks down these costs into upfront costs (the first year) and ongoing costs (the yearly costs after that).
Here's how it breaks down:
Upfront Costs
While most people probably understand that there are a handful of upfront costs associated with owning a pet, they may not know the extent of it.
According to the RSPCA, you can expect to spend a minimum of $1,839 the first year of owning a dog and at least $1,139 for a cat.
These figures are approximate and can vary based on breed, the pet's sex and on how much you want to spend on luxuries as the owner.
Initial costs of owning a dog
| | |
| --- | --- |
| Purchase of dog | $200-$3,500 plus |
| Vaccinations | $170-$250 |
| Desexing | $200-$500 |
| Flea / worm treatments | $120-$300 |
| Microchipping | $60-$80 |
| Council registration | $23-$201 |
| Food and bowls | $800+ |
| Bed / kennel | $100-$200 |
| Collar, leash or harness | $40-$100 |
| Name tag | $6-$20 |
| Car restraint | $30+ |
| Toys and treats | $50+ |
| Training | $170+ |
| Grooming | $70-$90 |
| | Costs |
Initial costs of owning a cat
| | |
| --- | --- |
| Purchase of cat | $200-$2,000 plus |
| Vaccinations | $170-$200 |
| Desexing | $115-$300 |
| Flea and worming treatments | $100 |
| Microchipping | $60 |
| Council registration | $23-$201 |
| Food and bowls | $370+ |
| Carry cage and bed | $50-$100 |
| Collar and bell | $15-$50 |
| Name tag | $6-$20 |
| Tray and litter | $130-$180 |
| Toys and treats | $30+ |
| Scratching post | $20-$300 |
| Grooming | $50+ |
| | Costs |
Ongoing Costs
The costs for basics decrease after that first year, but the outlay is still significant.
The RSPCA estimates that dog owners will spend a minimum of $910 per year for up to 20 years for each dog and a minimum of $750 for up to 20 years for each cat.
Here is how the RSPCA breaks down the minimum ongoing costs associated with pet ownership:
Ongoing costs of owning a dog
| | |
| --- | --- |
| Food | $600+ |
| Annual check-up and vaccinations | $90 |
| Flea and worming treatments | $120 |
| Grooming | $70-$90 |
| Toys and treats | $30+ |
| | Costs |
Ongoing costs of owning a cat
| | |
| --- | --- |
| Food | $370+ |
| Annual check-up and vaccinations | $80+ |
| Flea and worming treatments | $100-$150 |
| Grooming | $50 |
| Toys and treats | $30+ |
| Litter | $120+ |
| | Costs |
Unexpected Costs
The figures above do not include unexpected one-off events such as medical emergencies and boarding.
For example, dental diseases are very common in cats, and an extraction can cost upwards of $800. Pet insurance can help in emergencies like these, but in the case of dental, you'll need to make sure your plan covers dental work.
Other medical issues include accidents, bacterial and viral infections, arthritis and joint problems, cancer and many other ailments.
And what if you decide to take a three-week holiday with the family, with no one available to watch the dog? The cheapest kennel we found in Sydney will set you back $26 per night (for a small dog), but prices can go upwards of $86 for more luxury stays.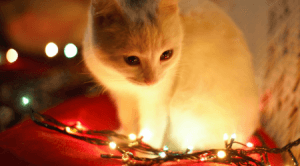 Suffice it to say, it is likely that a situation will arise that will require an unexpected, and sometimes hefty, outlay of cash. If you haven't put money aside or haven't organised insurance for your pet, it could create a headache for you and your wallet.
Luxury Costs
OK, so you did your homework, decided you can handle the monetary outlay and bought the cat or dog. Congratulations!
But now you've become so attached to your furry friend that you can't help but spoil your pet. Let's look at some outlandish ways people are spending money on their pets and how much it is costing them.
Do you want your furry friend to stay by your side forever, even after your pet dies? A trip to the taxidermist will set you back up to $9,000. According to a finder.com.au survey, 2% of Australians will do just that.
Does looking after your dog make you feel like a parent? Naturally, you'll want to fork out around $80-$300 for a pet stroller.
Do you work in an office and feel guilty about leaving your cat at home? You can take your pet to kitty day care. For a minimum of $40 a day, your cat will get all the attention your pet deserves.
Note that the above figures are just a guide, and your costs can vary based on the breed, gender and number of luxuries you plan to bestow upon your pet.
Ways to reduce your costs
If these prices are scaring you away from owning a pet, there are some ways you can bring these costs down. If you follow some of these tips, your dream of owning a pet (or buying one for your child) could become a reality.
Adopt your pet. Not only will you avoid shelling out a fortune for the pet itself, but these animals have often already been desexed, vaccinated and wormed. You may have to pay a small fee for some of these medical services, but you'll still save yourself time and money.
Look after your pet's health. Just like you, your pets need a good diet and plenty of exercise. Keeping your pet healthy and within an appropriate weight range will help you avoid much larger bills for preventable obesity-related issues like arthritis and joint pain.
Don't neglect your pet's teeth. Good dental hygiene is important for your pet's overall health. If your pet will let you, you can try to brush its teeth with speciality pet toothpaste, but do not use toothpaste meant for human consumption as the fluoride can be toxic to your pet. Otherwise, you can buy food and treats specially designed to clean your pet's teeth while it chews.
Keep your pet vaccinated. There is nothing worse than incurring a large expense for something that could have been prevented. Keeping your pet vaccinated will help you avoid these unnecessary costs.
Get friendly with other pet owners. Other pet owners understand what it's like to go on holiday and have nowhere to leave their pets besides overpriced kennels. You and your pet-loving friends can agree to take turns pet sitting for each other when one of you decides to go away.
Buy food in bulk. Pet food can last a long time if stored properly, and the price usually comes down the more you buy. Invest in a quality storage container and shop around for bulk deals.
Buy pet insurance. Even if you have maintained your pet in perfect health, there's always the unfortunate possibility of an unexpected emergency or health issue that requires medical attention. Pet insurance will give you the peace of mind that if something like this does occur, it won't break the bank.
What's pet insurance got to do with all of this?
If you're spending this much dosh on your pet, you might as well make sure they stick around long enough to see the benefits of it. If your pet requires life-saving surgery that costs upwards of $10,000, chances are that you might need to put precious Charlie down.
Pet insurance could cover those costs. Best of all, it could cost you as little as a pub meal each week.
We've broken down the cost of insurance for 560 different dog breeds. If you decide pet insurance is the best option for you, an accident and illness plan could cost you as little as $15 a week to ensure that your pet gets the best treatment and that your wallet doesn't suffer as a result.
Picture: Shutterstock
---
More guides on Finder
You might like these...