We're reader-supported and may be paid when you visit links to partner sites. We don't compare all products in the market, but we're working on it!
With rising petrol prices, a new type of engine has driven into the car market – the electric car. The electric car is an attempt to be more energy efficient and promote renewable, clean energy.
Tesla is one of the leading makers of electric vehicles (EV) in the world. The Tesla Model S is one of the latest electric vehicles released from Tesla and is a surprising leader when it comes to best price per mile of range.
Price and value of Model S
In Australia, the price of a Model S is around $154,372. However, this price can change depending on what state you make your purchase in and the additional options you choose for your car. Despite the high price of the Model S, the car has the best value per mile when judged by its range.[treasure_hunt]
The price of Model S is competitive with Audi A6, Mercedes-Benz E-Class and the BMW 5 Series. All these cars are similarly priced and have similar performance. What makes Tesla different is the ability to travel greater distances at a cheaper pricPrice and value of Model Se, more comfortably and reliably.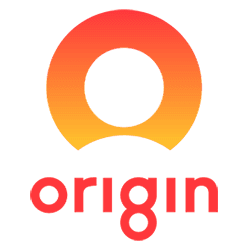 Get a price estimate from Origin Energy
No lock in contracts, solar options and in-app bill management.
Running cost of Model S
Since the Tesla is an electric vehicle, you do save a lot of money on running costs. The Tesla does not require oil changes, smog checks and has fewer parts to maintain. The car has no carburetor, fuel injection, petrol tank, cooling system or spark plugs. It is estimated that you can save up to $10,000 on maintenance cost.
Model S is quite cost efficient because the running cost is cheaper. According to Tesla Australia, recharging the battery on the Model S will cost around $20. This is much cheaper compared to the price it costs to fill a petrol tank. The real cost will be even cheaper since most people won't recharge the battery every night so $20 a night is the maximum theoretical cost.
There are off-peak electricity rates that offer lower prices to the user during specific times. Off-peak electricity times are often when residential homes and businesses use less electricity. This electricity is cheaper because it is an incentive to use electricity at less busy times. The price is usually half of the regular price for electricity, so it would be $10 to fill up a Model S.
Tesla also offers a number of superchargers which are used to charge the Model S in minutes rather than hours. The use of this service is free. There are several superchargers strategically placed around Australia for long-distance trips.
There are virtually no servicing costs unless you need to replace a certain part. The engine is so simple that it minimises the risk of damaging the equipment.
Want to spend less on household energy? Read our guide
Back to top
Is the Tesla Model S cost efficient?
The drive-away price of the Model S is one of the drawbacks of this EV. Even though it is an expensive buy, will you save money in the end? To answer this, it depends on how long you have the car. You will save money on fuel by switching to battery power and the service costs are virtually non-existent.
The Tesla has one of the best endurance batteries that can go greater distances than other EVs. So you get what you pay for. You get greater mileage for less expensive price.
The average price for petrol is 118.0 cents per litre. With an EV, the average electricity price is 36.12 cents per kilowatt. This makes owning an EV much more cost effective than a petrol-operated car.
Efficiency
Consumers are always looking to make our lives more efficient. It is the same deal with cars. No matter what the design, there is always the intention to make it as efficient as possible. Tesla have the best energy consumption figure of all EVs. The Model S recorded 118 miles per gallon (MPGe) for a 212-mile run.
Reliability
The overall reliability of Tesla's Model S is slightly above average. Although the running cost and simplicity of the engine makes the ride comfortable and energy efficient, there have been reports of latches and door handles not working properly.
Other problems with the reliability of the Model S include squeak and rattles from the supposed silent engine.
Despite these consumer reports, the overall reliability trumps competitors like Mercedes-Benz, Audi and BMW.
The engine specs
Unlike typical combustion engines, the Model S has a battery pack and a rotor. There two battery packs that are offered are both 60 kWh and 85 kWh which can lead to a motor power of 245 kWh and 311 kWh respectively.
The model can reach a top speed of 250km/h. It will take five hours to fully charge the battery however, and in just 20 minutes the battery can be charged to 50%.
The Model S has a range of 480 kilometers depending on weather conditions, speed and the condition of the tires.
Back to top
Highlights and drawbacks
All electric. Model S delivers economical, petrol-free driving.
Durable. Aluminium body with no possibility of rust and lightweight.
Safety. Eight airbags, traction control and has a 5-Star Ancap Safety rating.
Cost efficient. The service cost is significantly lower since the engine is made up only of a battery and a rotor.
There are a few drawbacks when it comes to Tesla Model S:
The tires are performance tires. The tread from these tires wears easily and since these are expensive tires, there could be a few price drawbacks because of this.
Reported issues with the wheel. There have been reports of persistent problems with the alignment of the wheels.
Leaking cooling pumps. For the battery and suspension systems, it has all been problems for the 2015 Model S.
More guides on Finder
Get more from Finder