Coronavirus and travel insurance: All your questions answered
Wondering what's happening with future travel plans? We can help clear things up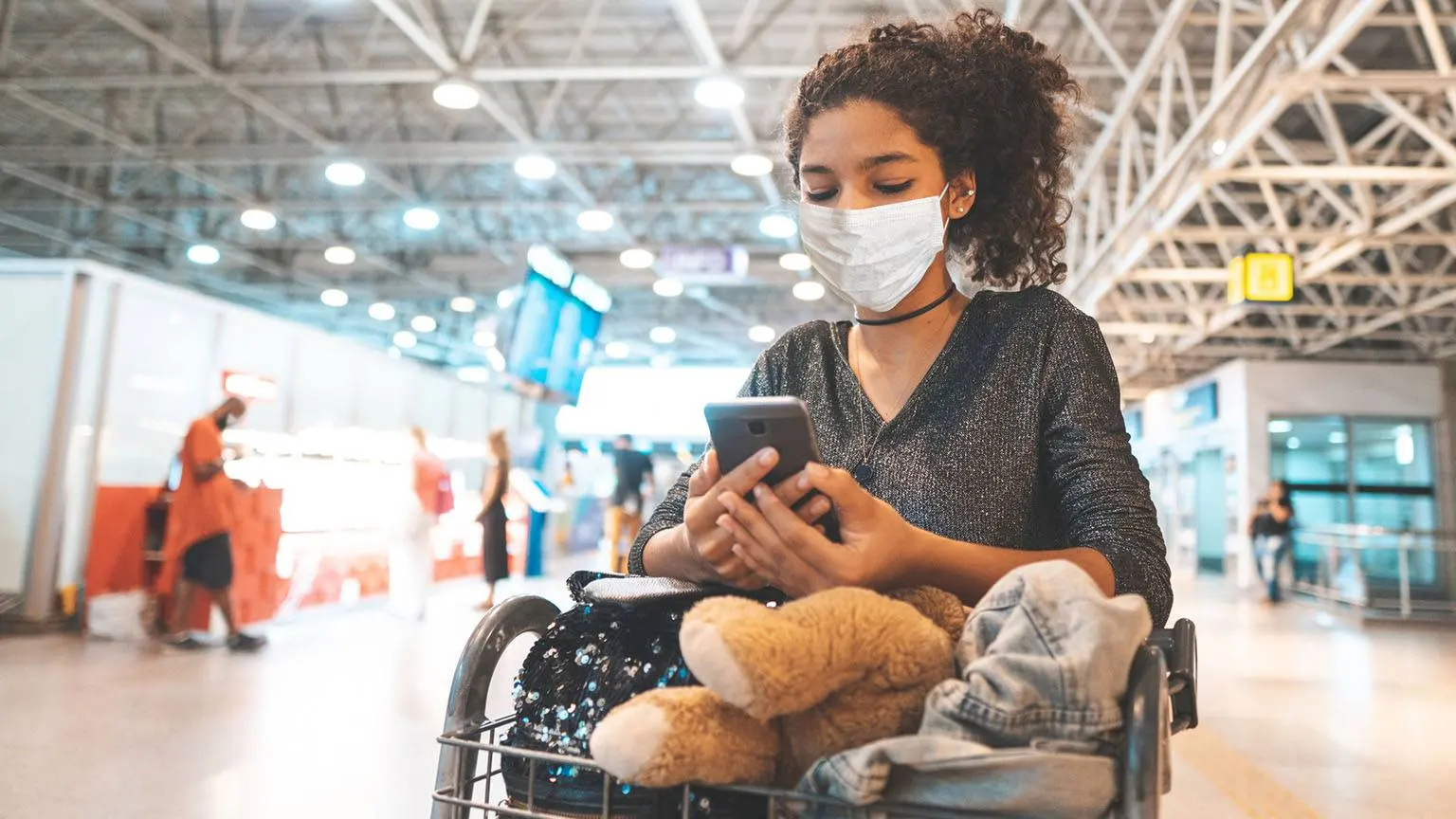 We're committed to our readers and editorial independence. We don't compare all products in the market and may receive compensation when we refer you to our partners, but this does not influence our opinions or reviews. Learn more about Finder.
What we know so far
Since 25 March 2020, all leisure travel has been banned both internationally and domestically in an effort to slow the spread of coronavirus (COVID-19).
State border closures and entries are changing based on the number of active cases in that state. Keep an eye on the government's Smartraveller for advice.
Many airlines and travel companies have introduced flexible bookings, so you can plan a future trip without being penalised if you have to reschedule.
Since most travel insurers won't cover you if you travel against government warning, the travel ban voids most international travel insurance policies. If the ban is lifted, and you are permitted to travel, there are a few insurers offering cover.
Can I buy travel insurance?
Technically, yes. You can still buy travel insurance, but only in very limited circumstances. These are when:
You have permission to travel. If you're authorised to travel, there are some companies which will still provide travel insurance. You won't be covered for any coronavirus-related claims, but you will have all the other benefits of travel insurance. That includes things like medical expenses, cancellation fees, and help replacing lost or stolen belongings.
Your trip is in the far future. Some insurers will give you cover if your trip is a few months away. Specific time frames vary between insurers, but if you're planning a trip to New Zealand next year, it's likely you'll be able to find insurance.
| Brand | Domestic travel insurance? | International travel insurance? | Apply |
| --- | --- | --- | --- |
| | | | |
| | | | |
| | | | |
| | | | |
| | | | |
| | | | |
🔥 Hot tip: Choose a travel provider which will let you change your trip details without penalty or minimal fees.
What will travel insurance cover?
For coronavirus related incidents
Unfortunately, not much. This means no cover for any coronavirus-related cancellations or evacuation costs and, in some cases, medical bills.

This is because coronavirus has been a globally known event since mid-January 2020. If you buy travel insurance after a risk is considered a known event, it won't be covered.
⚠️ There are limited policies that can cover you if you contract coronavirus overseas. You just need to make sure you're eligible.
For general travel insurance cover
When travel restrictions are lifted, you can expect normal benefits to apply. For example:
If you break your leg in New York, you can be covered for the out-of-pocket medical expenses.
If there's a sudden death in the family and you have to reschedule your trip to London, you can be covered for the fees charged by airlines, hotels or travel agents.
If someone accidentally takes your luggage at baggage claim, you can be covered to replace your lost belongings.
⚠️ Just remember that this only applies when the government says it's safe to travel again.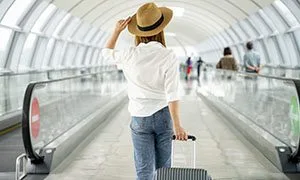 Got the travel itch?
With travel plans up in the air, book with flexible payment options to help reduce out-of-pocket expenses if things change.
Can I get my money back with travel insurance if I cancel my trip?
If you bought travel insurance before coronavirus (COVID-19) became a "known event", you may be able to get some money back if you cancel your trip. However, this will depend on the type of insurance you have and the current travel alert for the country you're visiting.
"Do not travel" alert: What does this mean?
On 18 March 2020, Smartraveller upgraded travel advice for all countries outside of Australia to level 4 "Do not Travel."
"Do not travel" is the highest level of alert that Smartraveller can issue. If you bought your policy before the cut-off date, you should be able to reclaim some of your lost expenses. Before you can do this, you'll need to see if your travel service provider is willing to refund you directly or provide some other alternative. Travel insurance will only cover you for expenses that you can't get back anywhere else.
⚠️ If you still decide to travel with this warning, your travel insurance policy will become void.
Can I still get cancel-for-any-reason cover?
As of 5pm on 13 March 2020, CoverMore's add-on feature "Cancel-for-any-reason (CFAR)" was suspended due to the unprecedented global event. For those who had bought this type of policy before this time, nothing has changed. It's just not available for new customers.
Can I cancel my travel insurance if I'm not travelling anymore?
You can cancel your policy, but you won't get a refund unless you cancel within the cooling-off period, which is usually within 14 days of the issue date, and you have no outstanding claims on the policy.
This is because, even though it might not feel like it, your travel insurance has already been offering a service. If you injured yourself and you couldn't travel, your travel insurance would refund you the costs of your trip. It might not feel like you've used your travel insurance, but it has been providing a service since the day you bought it. That's why you can't cancel it now and get any money back.

What do I do if my flights have been cancelled or delayed?
A number of major airlines have suspended or reduced flights all over the world, including Qantas, Virgin Australia and Jetstar. However, airlines are also offering refunds or free rescheduling services to affected customers, so you shouldn't be out of pocket for the cost of your ticket.
As for your other pre-paid travel expenses like accommodation, cruises or tours, you may be able to claim back your losses with travel insurance if your plans have been impacted by the cancellations or delays.
What do I do if I get stuck overseas and can't return to Australia?
Unless you get coronavirus (COVID-19), the likelihood that you'll get stuck overseas for an extended period of time is low. At this current time, the Australian government is still allowing all citizens to return home though they need to follow quarantine and isolation advice to limit exposure.
If you do somehow get stuck overseas, and you have a valid travel insurance policy, you might be able to claim back on benefits such as medical expenses, additional accommodation and loss of income.
As the situation develops, it's very important that you check if you have a valid travel insurance policy. The main things to consider are:
Whether you bought your cover before the insurer's cut-off date
Whether you are covered for pandemics and epidemics
Whether you have followed the advice of Smartraveller
What are epidemic and pandemic exclusions in travel insurance?
Often, general travel insurance policies have an exclusion that restricts what you can claim in relation to epidemics or pandemics. This means that, even if you bought your policy before your insurance company's cut-off date, you might not be covered in the way that you think you are.
If your insurance company has an exclusion, you'll be able to find it in the product disclosure statement (PDS). Alternatively, you can call your insurer directly to find out exactly how you're covered. In situations like this, insurers usually assess on a case-by-case basis, so it's always worth communicating with them directly.
This article was updated after its original publication.
Switching to save some cash?
Are you worried about your finances during this time? Spending time on a little admin can save you from spending more cash than you need to.
Here are some guides on how to save money on your daily expenses. There are loads of little things that you can save money. It all adds up in the end!
Picture: GettyImages
More guides on Finder