Coronavirus: Your health insurance questions answered
Are you covered? Can you still get it? Do you even need it? We answer all your coronavirus health insurance questions.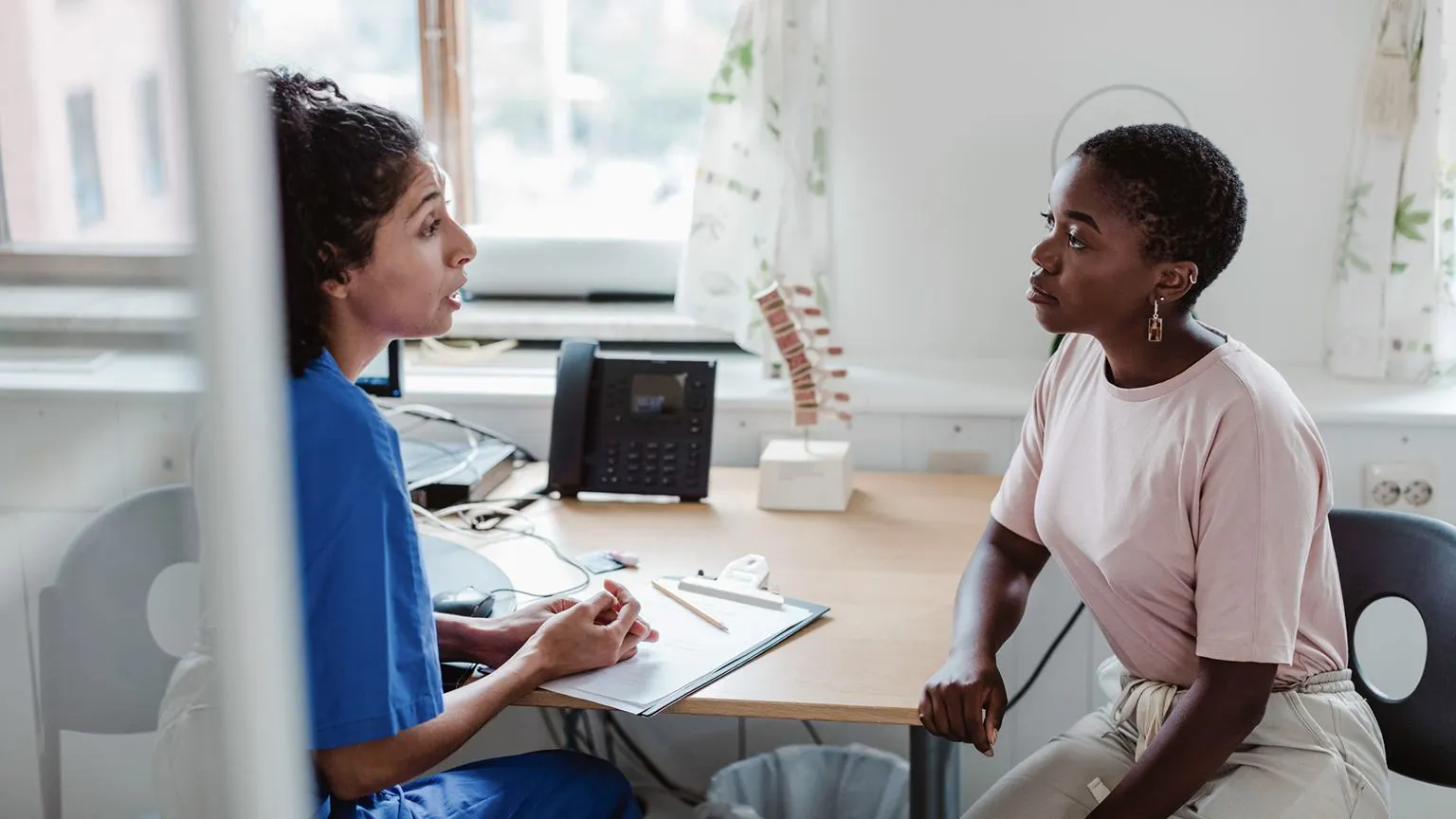 We're reader-supported and may be paid when you visit links to partner sites. We don't compare all products in the market, but we're working on it!
Important: You don't need private health insurance to access testing or treatment for COVID-19. Medicare will cover the costs.
The coronavirus (COVID-19) pandemic is causing a certain level of confusion among Australians, partly because there are so many unanswered questions. We don't claim to have all the answers, but we can help when it comes to health insurance.
Here, we've tried our best to put your mind at ease by filling in any health insurance blanks you might have and explaining how the coronavirus could impact cover going forward.
How is Australia treating COVID-19?
The coronavirus (COVID-19) pandemic is considered a public health emergency – as such, Australia's public healthcare system is leading the charge on diagnosis and treatment.
Medicare is funding a wide range of services for people who are impacted by the coronavirus, ranging from digital GP consultations and mental health services to hospitalisation and isolation.
Will you get better care with private health insurance?
We understand it's normal to want the best healthcare in the quickest time possible, particularly if you have pre-existing medical conditions that might aggravate COVID-19.
But private health insurance won't get you better healthcare if you contract COVID-19. Anyone who is hospitalised due to coronavirus is immediately isolated. It doesn't matter whether you have public or private insurance, the level of your care will be solely decided by healthcare professionals.
"The private health insurance status of a patient who is affected by coronavirus will not determine their treatment," a Department of Health representative told Finder.
"In the case of hospital treatment, doctors and hospitals determine who receives treatment, the treatment they receive, and the timing of the treatment," he continued. "It is not determined by the government or insurers."
Even telehealth services, which have previously been a perk largely offered by private health funds, are now being made available under Medicare. On 13 March, the government introduced a new Medicare item allowing Australians to bulk-bill for video calls or phone calls to their doctor. It's designed to limit the spread of the coronavirus.
Will private health insurance cover the cost of COVID-19?
You won't have to pay for the cost of health treatment for COVID-19, whether you have private health insurance or not. The only thing that might change depending on whether you have private cover is how your treatment is ultimately paid for.
| Health cover | How your treatment will be covered |
| --- | --- |
| You're entitled to Medicare | Medicare will cover the cost |
| You're not entitled to Medicare but have private health insurance | Private health insurance will likely cover the cost as long as you have served your waiting periods and have cover for lung and chest treatment. |
| You're not entitled to Medicare and don't have private health insurance | It's unclear right now, but your costs may still be covered. NSW Health has already confirmed it will cover costs for coronavirus patients if they aren't entitled to Medicare and don't have private health insurance. Other states may follow. |
Is health insurance still worth it?
Depending on the lockdown measures of your local area, health insurance might not be offering as many benefits as it usually would. As a result, lots of Aussies have been asking if it's still worth it.
We get it, all non-urgent surgeries have been postponed and stay-at-home advice means you can't claim a lot of benefits offered by your extras policy. So what's the point in keeping them?
Well, there are actually a few good reasons you might want to hold on to your health insurance:
Waiting periods. If you cancel your health insurance, you'll have to re-serve any waiting periods that you'd already served under your current policy. That's usually 12 months for any pre-existing conditions, or major dental work.
Backlogs. Once this is all over, it's likely the public health system will have a huge backlog of elective surgeries that couldn't go ahead due to coronavirus. If you have private health insurance you might not be waiting as long.
Avoid lifetime loading. If you're turned 31 this year, it's the last chance you have to take out private hospital cover without paying a penalty down the line.
Tax benefits. If you earn over $90,000 a year - or $180,000 as a couple - you'll be hit with the Medicare surcharge levy if you don't have hospital insurance. That's at least $900 a year
Can I reduce the cost of my health insurance?
If you've decided you want to keep your health insurance, there are ways you might be able to lower the cost of your premiums, without having to re-serve benefits or suffer penalties.
Review your cover. You may be paying for hospital or extras cover that you weren't even using before the coronavirus struck. If you weren't making the most of your policy, consider dropping down a tier on hospital insurance, or lowering the level of your extras cover.
Remember, if you do choose to lower your cover, and you lose a specific benefit, you'll have to re-serve the waiting period if you decide you want that benefit again in future.
Compare providers. Not all health insurers are created equal. You might be able to get more for your money by comparing providers online. If you switch, you might also be able to take advantage of incentives which can offer discounts on premiums.
Contact your insurer. If you're facing financial hardship and are thinking about cancelling your health insurance, try contacting your insurer. You may be allowed to put cover on hold, without having to re-serve waiting periods when you come back.
Drop your extras. Since you can't use most of the benefits offered by extras right now, such as visiting the dentist, or going to a physio appointment, you might want to drop the cover altogether. Even a basic extras policy can cost $30 a month, so you're making decent savings straight away.
Just remember, while you won't suffer any financial penalties (they're tied to hospital insurance), you will have to re-serve any waiting periods if you decide to take extras out again.
Will coronavirus impact the cost of health insurance?
There's no way of knowing the long-term economic impact the coronavirus will have, but in the short term, your health insurance premiums should not increase.
Prices for health insurance were already set to rise on 1 April 2020, but the degree to which they're going up has already been confirmed. Other than that, you should not expect any rises.
Can you still get private health insurance?
Yes. In fact, if you've been thinking about getting private health insurance, there's no harm in doing it now. You won't pay more for your policy, but you may be able to avoid lengthy wait times for treatment – as long as your illness or injury isn't related to the coronavirus.
Where can you get help for COVID-19?
Call 1800 020 080 if you're seeking information on coronavirus (COVID-19). The helpline is open 24 hours a day, 7 days a week.
If you're experiencing mental health concerns or trying to support someone else, visit the Head to Health website.
Find private health insurance
Other quick ways to save money
Are you worried about your finances during this time? Don't forget to review your bills - spending a little time on admin, could save you over the weeks and months to come.
Here are some guides on how to save some money on your daily expenses. There are plenty of things you could do, from checking your energy rates, switching to a low-interest credit card, or simply dropping parts of your insurance that you don't need.
Picture: GettyImages
More guides on Finder