Compare cordless drills: How to choose the right model for your needs
How to find the best cordless drill for all your DIY projects around the home.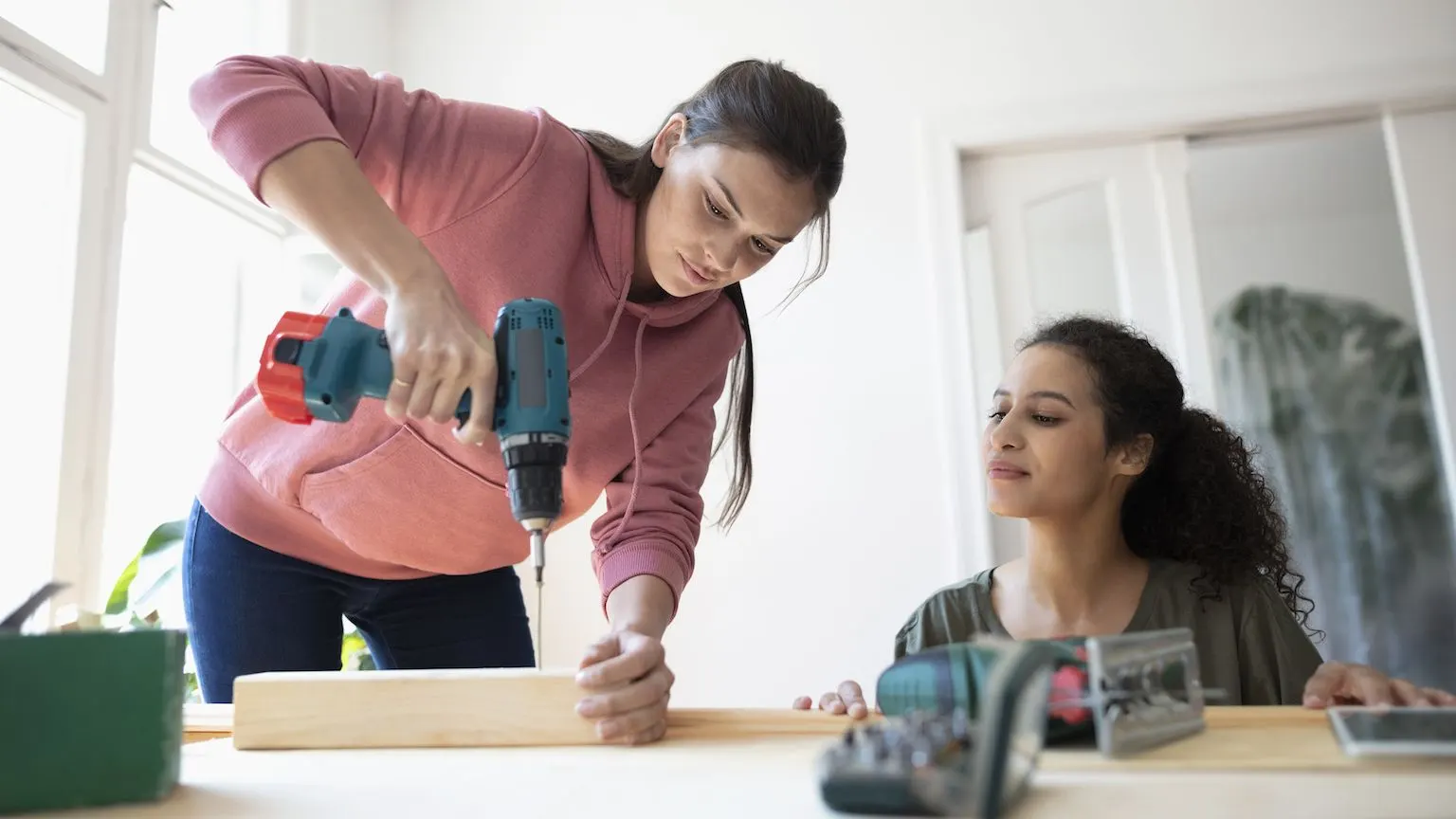 We're reader-supported and may be paid when you visit links to partner sites. We don't compare all products in the market, but we're working on it!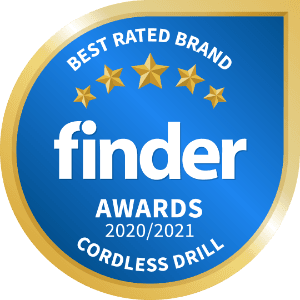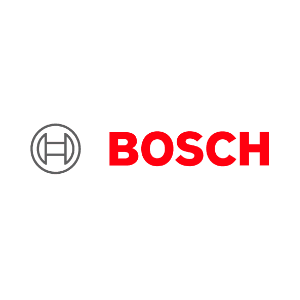 Best Rated Cordless Drill Brand 2020: Bosch
If "safety first" is a motto you live by, then you should consider a Bosch cordless drill. It also topped the list for performance.
Quick facts about cordless drills
A cordless drill can help make a lot of household DIY jobs quicker and easier.
The most important factors to consider when choosing a cordless drill are the type of work you'll be doing, battery life and charging time, and the price.
Most cordless drill driver kits are priced between $50 and $300.
Compare cordless drills
Types of cordless drills
It's easy to feel overwhelmed by the sheer array of choices on offer in the power tools section of your local hardware store. Not only will you find products from brands like AEG, Bosch, DeWalt, Makita, Ozito and Ryobi, but there are also several different types of drills to choose from.
There are a few main types of cordless drill available:
Drill drivers. These are the most widely available option and will satisfy most people's drilling needs. Easy and convenient to use, they can drill holes into wood, steel and plastic and drive screws into a wide range of surfaces. You can use a drill or driver to put up shelves, hang pictures, build furniture and perform the majority of drilling and screwdriving DIY tasks around your home.
Hammer drills. Designed for heavy-duty work that involves drilling into rock, concrete, bricks and mortar, these drills offer extra power and use a hammer function to blast through masonry. They can also function as a regular drill, but are usually heavier than ordinary drill drivers.
Impact drivers. Impact drivers provide more torque, which allows you to apply more twisting force to an object, and rely on both rotational force and a hammering action. They're used to drive screws into, and remove screws and bolts from, denser materials than an ordinary drill driver. They're handy for large jobs and driving in long screws, but cost extra.
However, you may also come across several other tools designed for a range of specific tasks. These include:
Impact wrenches, which are socket wrench power tools for tightening and loosening sockets
Rotary hammers, which are similar to hammer drills but designed for use on tougher materials
Angle drills, which allow you to access tight spaces you wouldn't be able to get to with an ordinary drill
Cordless screwdrivers
How to compare cordless drills
There are several factors you'll need to consider when deciding on the best cordless drill for your needs:
Type of work
Think about the type of jobs you'll want to tackle with your new power tool. If you just want something versatile you can use for a host of odd jobs around the house, a drill driver should be more than enough to get the job done most of the time.
However, if you want to drill into masonry you'll need to consider a hammer drill, and if you're looking to tackle specialist or heavy-duty tasks you may need to look into one of the other types of drills and wrenches available.
Battery
Most modern cordless drills use a rechargeable lithium-ion battery. Getting two batteries for your drill is generally a good idea if you want to be able to keep working when your first battery runs out of charge. You can check the amp hour (Ah) rating of the battery to find out how much use you'll get out of it before it needs to be recharged – a higher number means better battery life.
Another factor you'll need to consider is voltage. More voltage often means increased torque but also a heavier battery. Most cordless drills have between 12V and 20V.
Price
Most cordless drill driver kits (featuring a drill, battery charger, either one or two batteries and often a carry case) range in price from around $50 to $300, though there are some more expensive options available. If you already have a compatible battery from one of your other power tools, cordless drill driver "skins" (just the drill with no battery or charger) range in price from $40 to $200.
As you'd expect, the price range for hammer drills and impact drivers starts higher and ends higher.
Feel
It's worth heading in-store to physically put your hands on a variety of drills and see how they feel. With the battery in place, are they comfortable to hold and easy to grip? Are they too heavy? Can you use them without discomfort at a variety of angles – not just straight out in front of you but also while bending over or with your arm above your head?
Torque settings
Variable torque settings allow you to tailor the power on offer to suit a wide range of tasks. More settings mean more versatility from your tool, allowing you to tackle jobs that require low or high torque. The clutch allows you to select the desired level of torque from the settings available, preventing you from driving screws in too deep or stripping them.
Chuck size
The chuck is the part of the drill that grips the drill bit and other accessories. Modern cordless drills come with keyless chucks so you can adjust their size using your hands – older corded models required the use of a chuck key. For maximum versatility, look for a chuck size of 13mm (half an inch) so you've got enough room to insert larger drill bits when required.
Light
Some drills come with an in-built light to make it easier to see where you're drilling when working in dark areas.
Warranty
Check the length of the warranty the drill comes with and what is included in that cover. Warranties of around five or six years are common, but make sure you check the fine print before you buy.
Reversible direction
Most drills are able to reverse direction so that you can remove screws, but make sure to check how easy is it to change settings. while you're holding the drill.
Power tool kits
If you need more tools than just a single drill, most manufacturers offer "kits" with multiple power tools. You can think of these as a package deal – as well as a drill driver, charger and batteries the package may also include tools like:
An impact driver
An angle grinder
A circular saw or reciprocating saw
A hammer drill or rotary hammer
These offer better value for money than buying multiple tools separately and can ensure that you have everything you need to complete your project. However, make sure you actually need and will regularly use all the items in the kit. If not, you'll simply be paying for unnecessary items that will do little more than take up space in your shed.
Three things to consider
Consider the following factors before buying a cordless drill:
Powering other tools. For many homeowners, it's worth considering the entire range of tools a manufacturer offers rather than just basing your decision on one tool. You can use the battery that runs your cordless drill to power other tools from the same manufacturer, so make sure you think about what other tools you may need in your shed before deciding on the best cordless drill for your needs.
Brushed vs brushless motor. Drills traditionally have brushed motors made with carbon. However, an increasing number of cordless drills on the market today offer brushless technology. While they're usually a little more expensive than drills with brushed motors, they're more durable, more powerful and offer longer running times.
Safety first. Keep a few basic safety tips in mind when using a cordless drill. These include using eye and ear protection, wearing short sleeves and being wary of hot drill bits after use.
Keep your lawn looking fresh all year with our whipper snipper buying guide
Best rated cordless drill award breakdown
| | Total Score | Overall rating | Value for Money | Ease of use | Performance | Safety |
| --- | --- | --- | --- | --- | --- | --- |
| Bosch | 8.23 | 4.52 | 4.18 | 4.20 | 4.52 | 4.38 |
| Ryobi | 8.09 | 4.36 | 4.28 | 4.50 | 4.36 | 4.42 |
| Makita | 8.06 | 4.44 | 4.32 | 4.50 | 4.36 | 4.14 |
| Other | 8.06 | 4.32 | 4.64 | 4.55 | 4.36 | 4.59 |
| Ozito | 7.79 | 4.17 | 4.54 | 4.54 | 4.19 | 4.29 |
| AEG | 7.65 | 4.12 | 4.03 | 4.18 | 4.21 | 4.21 |
| Dewalt | 7.60 | 4.16 | 4.18 | 4.14 | 4.29 | 4.06 |
Data: Finder Retail Brand Survey, 2020, Kantar. Metric out of 5 stars unless indicated. Methodology and more info.

Previous Retail Awards
More guides on Finder