Save 25% on worldwide tours with Contiki promo codes
Travel with #noregrets by getting the best deal on your tour with these Contiki promo codes.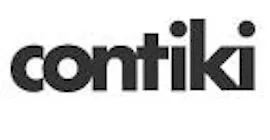 We're reader-supported and may be paid when you visit links to partner sites. We don't compare all products in the market, but we're working on it!
We have 2 Contiki promo codes and sales for April 2021
With COVID-19 restrictions in Australia easing, we're here to help you plan your next trip. Remember to follow government regulations and check with your supplier for up-to-date information.
If you're looking for an epic adventure but are on a budget, you've come to the right place. Whether it's an early booking bonus or a last-minute discount, we've got the deals to help make your Contiki adventure more affordable.
---
How do I use my Contiki promo code?
1. When you've found a tour you'd like to book, click "See available dates", then choose your date on the calendar. Keep in mind which dates you can use your promo code on when selecting.

2. A box will appear at the bottom of the calendar. Click "Book trip".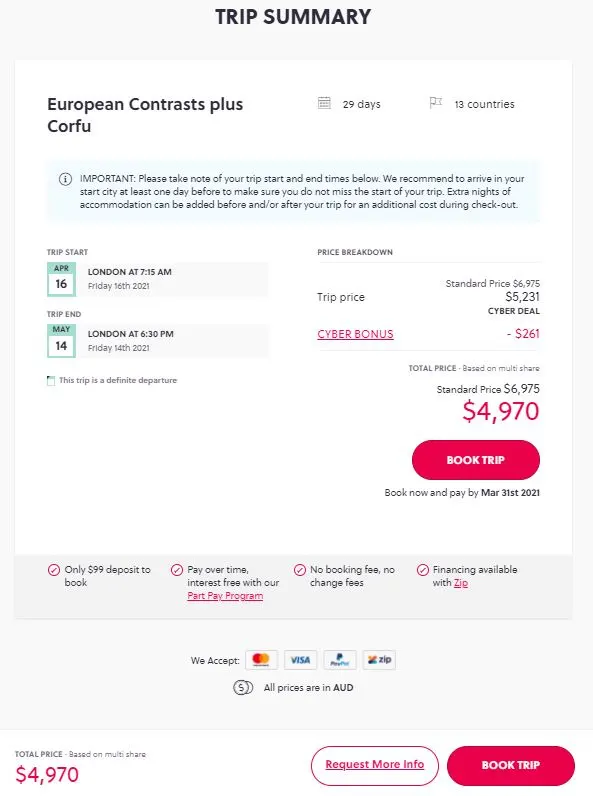 3. Next, you'll be brought to the booking page. On the right-hand side, you'll see a summary of the start and finish dates and location along with the price. Underneath this, there's a box with the text "Add promo code" in it. Type in your code and click "Add" to activate the code.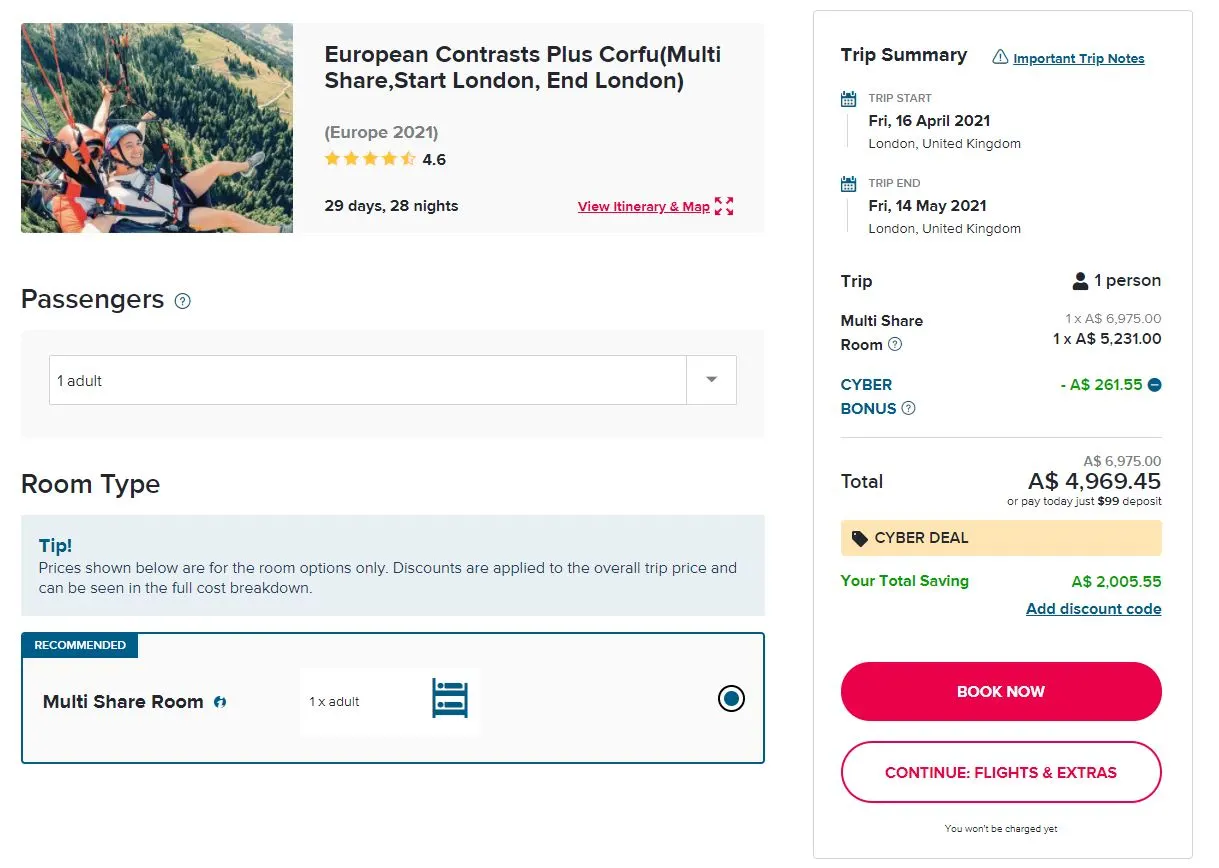 ---
Popular Australia Contiki tours
Why you should (or shouldn't) choose a Contiki tour
Huge variety of styles and destinations. With a large range of tours all over the world, you will be able to find the perfect tour for you. Whether you want a short tour or a long tour, there are plenty of locations to choose from.
Affordable prices. Contiki tours are very affordable and there are plenty of options for those on a budget. With the discount codes available, the prices are even cheaper.
Reputable company. Contiki is one of the largest tour companies and enjoys a great reputation in terms of customer satisfaction. Avoid disappointment and go with the tour company that's trusted and loved by people all over the world.
Online chat and support. The website provides you with all kinds of support to make your trip planning and organisation easier. With an online chat, an FAQs page and your very own online account, you have all the information you need online.
Cons
Cancellation fees. Cancellation fees and a penalty for changing itinerary apply in some circumstances.
---
What do I need to know about Contiki?
Which destinations can I use a Contiki promo code for?
If a promo code or sale is valid site-wide, you can book a discounted tour anywhere Contiki operates: Australia, New Zealand, Asia, Europe, North America, Central America, South America and Africa.
Some offers are restricted to specific destinations, so it's important to check the description and terms of the deal to avoid disappointment.
Can I book a Contiki tour now and pay for it later if it's a deal or promo code purchase?
Yes. Contiki works with Zip so you can apply to pay your trip off in interest-free payments over time.
Contiki's general policy is that final payment is to be made 45 days prior to departure.
Does Contiki sell gift cards?
Yes. Contiki gift cards make great birthday, graduation and Christmas presents for the travel-lover in your life.
---
Cancellations and changes with Contiki
If you have to cancel your Contiki tour, the best way to do it is through the agent you made your booking with. The following cancellation fees apply: over 45 days deposit forfeited, 45-22 days 27.5% of tour cost forfeited, 21-8 days 33% of tour cost forfeited, 7-1 days 55% of tour cost forfeited and day of departure 100% of tour cost forfeited. Contiki offers a pre-paid cancellation option for $99. By paying $99 per person with your deposit, the full amount of your deposit and/or payment to Contiki will be refunded if you cancel your tour for any reason prior to leaving Australia.
If you need to make changes to your airfares, fees may apply depending on the airline you are flying with. If you purchased your flights through Contiki, you should call your nearest office and speak to a reservations officer for more information.
See deals from tour companies like Contiki
More guides on Finder