Businesses offering contact-free delivery in Australia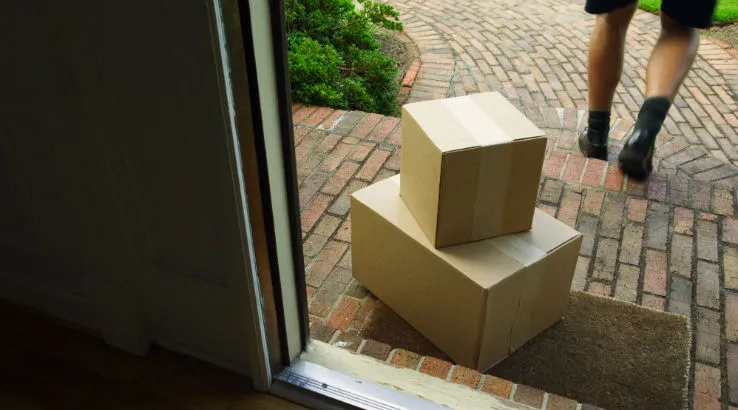 Whether you're in isolation or are just trying to maintain a safe social distance, these businesses are here to help.
Since COVID-19 was officially declared a pandemic, the Australian government has been strongly encouraging citizens to adopt social distancing measures in an attempt to limit its spread.
While social distancing does not mean becoming a complete social pariah, it does make a lot of everyday tasks all the more challenging. Businesses, in particular, are now having to reconsider their customer approach within the current climate, with several now turning to contact-free delivery models.
Food delivery services
Popular food delivery services like Menulog, Uber Eats and Deliveroo were some of the first to announce a contactless option, allowing users to order meals without having to be in direct contact with the delivery driver.
Menulog
When using Menulog, customers can opt to leave a comment in the notes box requesting contactless delivery and can provide information on the best place to leave the food.
Similar to Menulog, Uber Eats users can now leave a note in the app for their driver to leave their meal on the doorstep.
Deliveroo customers can meanwhile select the "contact-free" option at the checkout. The driver will then knock on arrival, place the order on the doorstep and wait nearby to ensure that you receive it.
Domino's now has a zero contact delivery option that involves the driver placing your order on the doorstep before moving back to a safe distance. They will then contact you by phone to let you know they have arrived and will wait to ensure that you have collected your order before leaving.
Pizza Hut takes things one step further, with both contactless delivery and contactless pick-up options now available. When arriving to pick up your order in store, you will be asked if you would like a "contactless pick up" and, if so, you will then be directed to a designated "contact-free pick-up zone".
When requesting a delivery, users will also have the option of ticking a box announcing that you're in self-isolation. The driver will then call on arrival and discuss where you would like your order to be left.
McDonald's has now introduced a contactless option for in-house dining which sees employees leave food bags on the counter instead of handing them to customers. You can also use the mymacca's app to order and pay, further limiting contact with employees.
As of 18 March, KFC made the call to close all in-house dining options and is now operating through means of drive-thru and takeaway.
Every KFC staff member is also set to receive special COVID-19 training which will see all cleaning and personal hygiene practices surpass industry standards.
Postal delivery services
As Australia's public postal service, Auspost has now implemented strict new rules to keep customers and workers safe.
All parcels will now be delivered without a signature, be it at a post office or at a residence. In either case, an Australia Post staff member will record the customer's name and sign on their behalf. The parcels will then either be left on the counter or on your doorstep, depending on where you are.
Additionally, in-store self service terminals will be temporarily closed to keep customers and workers at a safe distance from one another, while the use of parcel lockers is strongly being encouraged.
Ride-share services
While it is impossible to have a contactless ride-share experience, businesses such as Uber, DiDi and Ola have all now offered advice on how to stay safe during the pandemic.
Tips include sitting in the back seat of any ride-share service where possible, washing hands before and after each ride, wearing surgical masks if arriving from the airport and only using ride-share services where necessary. For a full list of tips, you can see our guide to ride-sharing during a pandemic.
As a further measure, Uber has also announced that any driver or user who has been diagnosed with COVID‑19 will now have their account temporarily suspended. Drivers are to receive 14 days of financial assistance while their account is on hold.
Image: Getty