Medical Loans
Medical loans can be used to pay for necessary procedures as well as cosmetic surgery.
We're reader-supported and may be paid when you visit links to partner sites. We don't compare all products in the market, but we're working on it!
Medical costs can be intimidating, particularly where part of or full costs of procedures are not covered by Medicare or insurance policies. However, rest assured there are many options that can help you to cover the costs without the need for you draining your bank account and/or savings. Medical loans and medical finance is there to help people get the treatment they need safely and affordably. These include personal loans, in-clinic payment plans, and even interest-free finance.
A medical loan can also be used to cover the cost of specialist appointments, hospital expenses, medical equipment and even travel expenses and recovery time. Compare your options below.
NAB Personal Loan Unsecured Fixed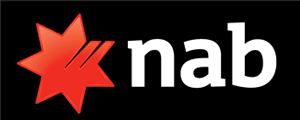 NAB Personal Loan Unsecured Fixed
Additional repayments without penalty
No early exit fees
Borrow up to $55,000
100% confidential application
NAB Personal Loan Unsecured Fixed
NAB offers a fixed interest rate loan. Use your loan for a holiday, home improvement, a special project or even a wedding. It's even a smart way to take control of your credit card debt.
Interest rate from: 6.99% p.a.
Comparison rate: 7.91% p.a.
Interest rate type: Fixed
Application fee: $150
Minimum loan amount: $5,000
Maximum loan amount: $55,000
Compare medical loans
What is a medical loan?
A medical loan can cover the costs of both elective and necessary medical treatments and procedures. Covering medical costs can be expensive, and even with private health insurance, you may have to pay an excess, or worse, your procedure might not be covered at all. If you don't have the money, you can take out one of these loans to cover your medical costs.
As with a regular personal loan, a medical loan from a lender such as ACA Loans or MacCredit may be offered with either a fixed or variable interest rate as well as flexible repayment options.
How does medical finance work?
Medical finance works in the same way as any other form of personal finance. Borrowers apply for a loan and, if approved, use the allocated funds to pay for medical expenses, as well as living costs that you might incur while taking time off of work. Like any other form of personal loan, you get the money upfront and pay it back over time, along with any subsequent interest payments and fees.
Does the money come to me and I get to pay for things? Or does it go straight to my doctor?
If you opt for a payment plan from your clinic, the money will go straight to your doctor. However, if you opt for a personal loan to cover your medical costs, the money will usually be transferred directly to your bank account, whereby you can use it to pay for the medical bills yourself.
What can a medical loan cover?
You can use a medical loan to cover any of the expenses associated with your medical treatment, such as:
Medical or cosmetic surgeries. This includes any optional or elective surgeries, as well as any procedures performed at a private clinic or hospital.
Specialist or doctor appointments. If you need to regularly visit a specialist, you can get a medical loan to cover the cost of these appointments, regardless of whether they are covered by Medicare or your insurance.
Medical treatments or medicine. You can also use a medical loan to purchase specific drugs, treatments or medicines.
Hospital expenses. It can be expensive to stay in hospital, but you can use a medical loan to cover any of the costs that you incur as part of your stay. This could also include any specialised procedures you receive while in hospital, such as X-rays or MRIs.
Personal medical equipment. If you require certain medical devices or equipment to help your recovery or to treat an ongoing medical issue, you can use a loan to cover the purchase costs.
Travel expenses. If you need to travel to get medical treatment, the cost of travel and accommodation can also be covered by a loan.
You can use most personal loans for any worthwhile purpose, and this includes any medical treatments or their related costs. If you're unsure whether a particular cost can be covered by a medical loan, it may be worth contacting the lender directly.
Bessie Hassan, money expert at Finder

"For some Aussies, a line of credit is the only way they can afford their medical expenses. While it might seem easier to just whack it on the plastic, a personal loan can sometimes be the more affordable option, depending on your circumstances."
Why you might need a medical loan
Some procedures are not covered, or are only partially covered, by Medicare and/or insurance policies. While health policies vary greatly, some procedures that are excluded from cover, or have restricted cover typically include:
Plastic and reconstructive surgery (e.g. skin grafts following burns, skin flap repair and breast reconstructions following cancer)
Cardiac and cardiac related services (heart investigations and surgery)
Cataract and eye lens procedures (eye surgery)
Pregnancy and birth related services
Assisted reproductive services (infertility services)
Hip and knee replacements (joint surgery)
Rehabilitation and psychiatric services
How should I compare my medical loan options?
How do I choose a medical loan? Medical loans offer many of the same features as other personal loans, so it's a good idea to consider all of these features before applying. These include:
Fees. Most loans come with fees and medical loans are no different. Depending on the lender you go with, you may have to pay loan establishment fees or monthly fees, as well as early repayment fees or redraw fees if these features are available.
Interest rate. Check if the loan comes with a fixed or variable rate and if the rate is competitive compared to other personal loans. You should also always consider the comparison rate of the loan since this includes any fees or charges to show the true cost of the loan.
Repayments. Lenders may also differ in how flexible they are with their repayments. Most lenders will offer you the options of making your repayments weekly, fortnightly or monthly, but they also may allow you to make additional repayments to help save you money in the long run.
Loan amount. As medical costs can be quite steep, medical loans are usually for higher amounts than other loans. Some medical loans have quite high minimum loan amounts. Some are around $10,000, so make sure you won't have to borrow more than you need.
Loan terms. As the loan amount is generally higher for medical loans, the lender may offer you a longer period to pay it back. Check to see if you will be able to manage the repayments with the loan term that the lender sets.
Restrictions. How flexible is the loan purpose? If you would like some additional funds for recovery time surrounding your medical procedure, you might want to ensure that the entirety of the loan is not required to be spent on the medical bills themselves. Most personal loans will be flexible when it comes to how the funds are used, but it's still wise to check, just in case.
Same-day personal loan funding
Treatments covered by medical loans
You can use a medical loan to cover pretty much any type of medical procedure. For more details on specific types of medical procedure loans, check out the below guides:
Information regarding COVID-19
If you or someone you know has been affected by COVID-19 and you're wondering what financial help is available to you for either medical bills or other expenses, please refer to the following guides:
How much can I borrow with a medical loan?
With a medical loan, you can generally borrow up to 100% of your medical expenses, or sometimes more, depending on a number of factors. These factors might include:
The lender. If you opt for a payment plan with your clinic, you can usually cover 100% of the medical costs. However, this might not be preferable to you if you would prefer to pay for part of the procedure yourself with savings, or if you require more finance for recovery time (i.e. if you are unable to work for a period after your procedure). In these cases, a personal loan might be better than in-house financing.
Your financial situation. How much you are eligible to borrow will depend on your financial situation. For example, if you have a poor credit rating, you may be eligible for less finance than someone with good credit.
Your income and outgoings. You will only ever be able to qualify for finance that you will be able to comfortably repay. Lenders often determine this by looking at your income, as well as the any outstanding debts that you already have.
Loan security. Generally speaking, you can usually qualify for a higher level of finance if your loan is secured. Loans can be secured with the equity in your home, your car, or other valuable property that you own. If you're securing your loan, you can usually qualify for finance up to the value of the property collateral.
How much does it cost?
The cost of a medical loan will depend entirely on the types of loan you go for, the lender in question, your financial situation, and the amount of funding you require. It will also depend on factors surrounding your insurance policy (if you have one) and whether or not Medicare is covering part of your procedure.
If you opt for a personal loan to cover your medical costs, you can get an estimate of your repayments by visiting our personal loan calculator.
If you opt for a payment plan with your clinic, the price will depend on the interest rates and fees charged by your clinic.
How can I get a medical loan with bad credit?
Having a poor credit history can negatively impact your chances of getting a loan, but it certainly doesn't make it impossible. If you have bad credit and you need to pay for medical bills that you otherwise cannot afford, there are a number of medical loans for bad credit that might be able to help:
Short term loans. If you have a bad credit history, you can usually still qualify for a short term loan. These loans are generally available up to $2,000, though you can find lenders that offer $5,000 or even $10,000 short term loans. Please be aware, however, that these loans have high fees and interest rates attached.
Risk-based loan. Risk-based loans are also a viable option if you have previous defaults on your credit history. However, like short term loans, you may find that you only qualify for a lower amount or a shorter term, or that you are charged more than borrowers with good credit scores would be.
Secured loan. If you have bad credit but you offer an asset such as real estate, a vehicle or even valuable art/jewellery as security for a personal loan, you could potentially lower your rate and increase your chances of being approved.
Get a guarantor. If you have a friend or family member who is willing to be a guarantor for you, a guarantor personal loan could be an option. If you default on your loan repayments, a guarantor becomes responsible for the loan, meaning that less risk is posed to the lender.
Can I get a medical loan if I'm self-employed?
It is still entirely possible to get a medical loan if you're self-employed. However, providers may look at your finances more closely than if you were employed by a company. This may mean that your application takes slightly longer than average.
Some of the additional documentation that you may be required to provide if you are self-employed can include:
Company-specific information. If you own your own business, be prepared to provide information such as your company's ABN, address, etc.
Tax returns. Be prepared to show the last two years of your full personal and/or company tax returns. These will help prove any income you declare on your application.
Financial statements. These may include any profit/loss statements to also support the income that you declare.
Proof of rental income. If you have any income from rental properties, you can declare this with real estate statements or copies of your executed lease agreements.
Notice of Assessment. Make sure you have on hand your latest Notice of Assessment (NOA). Depending on the lender, you may need to provide your NOAs from the last two years.
Recent bank statements. This includes statements showing your savings and business transactions. It may also include statements showing any other outstanding loans or credit cards you have with other lenders.
What to weigh up: The pros and cons of a medical loan
Money when you need treatment. The ability to pay for treatment when you need it is an obvious pro to getting a medical loan.
Money for the treatment you need. With the confidence of a loan, you can pay for the exact care you want, that you may not have been able to afford otherwise.
Funds for your recovery. If you are forced to take unpaid leave for your recovery period, a loan will cover you for the essentials while you heal.
Slow loan approval process. If you need an urgent procedure, the loan process may not be finished in time for when you require the funds. This could force you to put funds onto a more expensive credit card, rather than apply for a loan.
High interest/fees. Depending on the form of finance that you opt for and your credit rating, you may find yourself paying more than you bargained for.
Should I take the finance offered by my clinic?
Whether or not you opt for in-house financing from your clinic will depend on the type of finance that your clinic offers. Many clinics will offer an interest-free period on their treatment loans, usually somewhere between 6 and 12 months. After this initial period, however, high interest is usually charged.
If you want longer to repay, or if you want the confidence that your medical repayments will not dramatically increase after the introductory period, a personal loan might be a better option for paying for your treatment.
Interest-free medical loans in Australia
If you're looking for an option that doesn't break the bank, interest-free finance could help. There are two main forms of interest-free medical finance:
Buy now pay later platforms
Many clinics now accept payments from interest-free finance providers, such as a MediPlan from Zip Money. These providers could give you up to 24 months to pay off your medical bills, interest-free.
Providers such as Zip Money can be used to pay for treatments including medical, cosmetic, vision, dental, veterinarian and more.
Things to be aware of with buy now pay later:
Short/medium loan terms. Providers like Zip Money give you up to two years to repay your debt, so ensure that you are able to meet the repayments within this time frame.
Pays for treatments only. Interest-free finance providers pay for your treatment directly to the clinic, with no money paid to you. So, if you think you will require extra funds for your recovery time, you may still want to consider a loan.
Limited clinic options. Not every clinic will accept this option.
Fees. Fees may apply.
No interest loans scheme (NILS)
If you're a low income earner, you may be able to qualify for an interest-free loan from NILS. These loans have terms of 12-18 months and have no fees or charges.
However, NILS has strict lending criteria. Applicants must:
Have a Health Care Card or Pension Card
Earn less than $45,000 per year after tax ($60,000 for couples or people with dependents)
Have lived at their current or previous address for at least three months
Show a willingness and the capacity to repay the loan]
How long does it take to get approved for a medical loan?
The amount of time it takes to be approved for a medical loan will depend on the lender and the type of loan you go for. Some loans might take a few days to qualify for, while some may take a few weeks. That being said, many lenders do offer next-day, or even same-day approval on medical/personal loans.
How do I apply for a medical loan?
If you'd like to apply for a personal loan to finance your medical expenses, you can compare your options using the comparison table below. If you find a suitable loan, you can then click the "Go to site" button to be taken to the lender's website to start your loan application. To apply, you'll need to meet the following criteria:
Aged 18 or over
Be an Australian citizen or permanent resident
Be employed or receiving regular payments into your bank account
---
Picture: Shutterstock
More guides on Finder