Commercial loans
Want to grow your business or operation? Compare commercial loans now.
We're committed to our readers and editorial independence. We don't compare all products in the market and may receive compensation when we refer you to our partners, but this does not influence our opinions or reviews. Learn more about Finder.
If you're looking to expand your business but lack the funds to do so, a commercial loan can help. Whether you need to purchase equipment or commercial property, hire staff or otherwise improve your business activities, find out how commercial loans work and if one is right for your business.
Compare commercial loans now
Valiant Finance works with a large panel of lenders that can help you find a loan for your business.
Access to 60+ lenders

Dedicated credit specialists

Various loan options available
---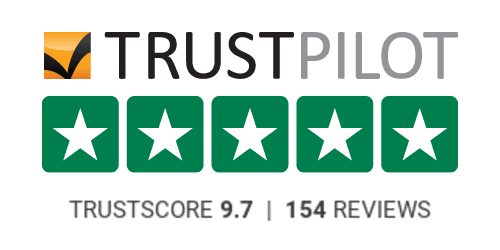 Valiant Finance works with a large panel of lenders that can help you find a loan for your business.
Access to 60+ lenders

Dedicated credit specialists

Various loan options available
---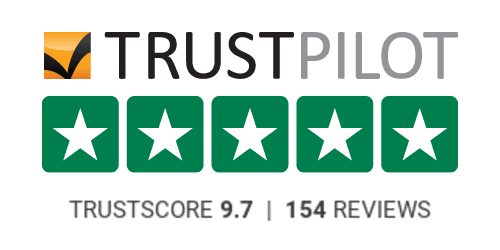 What is a commercial loan?
A commercial loan is a type of finance that can be taken out by individuals, partnerships, discretionary trusts and other groups, on behalf of a business or company. These loans are used to fund commercial operations that can help grow and develop a business, whereas a commercial property loan is a specific type of business loan that is used to fund the purchase of a property to be used for commercial purposes.
How do commercial loans work?
Commercial loans work much the same as other loan types but are specifically used for business purposes. They can be taken out by individuals or partnerships on behalf of businesses to fund operations, equipment and commercial property. As the loan amount will be used to invest in the business, the financials of that business will be taken into account when the lender is deciding whether to approve the loan.
There are also various benefits to commercial loans, as they are tailored for use by businesses. They offer flexible repayment options to support fluctuations in cash flow and the loan amounts on offer are usually much higher than with other loans. There are also related products specifically designed for commercial purposes, such as leasing finance.
Can you use a commercial loan to buy a property?
If you're looking to invest in commercial property, you're generally looking at properties designed for use as an office, retail or industrial space. Unlike residential property that has relatively low risks and offers lower returns, commercial property has the chance of a bigger return on investment, but at a higher risk.
Buying commercial property is also more expensive and maintaining or upgrading it can potentially cost you thousands of dollars. In addition, commercial properties typically experience higher vacancy rates and this is why they have a higher risk quotient than residential properties. Commercial property loans are specifically designed for buying business property and may offer better commercial interest rates, but you can also use a normal commercial loan for this purpose.

What are the differences in purchasing commercial and residential properties?
The purchase of residential property is a more familiar process, so it's useful to know the key differences you'll encounter when purchasing commercial properties. These include:
Buying a commercial property involves paying goods and services tax (GST), which can increase the cost of the property by 10%. You can reclaim this as an "input tax credit" against the GST charged on the property's rent, but you still need to pay it up-front.
Residential leases typically have a term of 6 to 12 months, while commercial property leases run for longer terms.
Commercial properties feature longer vacancy periods and the lessee bears the costs of maintenance, rates and repairs. This means you get to pocket more of the rent as profit. In residential properties, the property owner is responsible for these expenses.
Commercial properties used for running a business are subject to capital gains tax (CGT) when sold. To determine your capital gain (or loss), you will need to possess records of the date and costs of purchasing the property.
Naritas Commercial Finance


If you're considering a commercial loan, compare the options from Naritas Finance.
Apply in less than 30 minutes
Regulated by ASIC
Get access to 24/7 customer support
How should you compare commercial property loans?
Loan terms. The loan terms are different for each lender and will generally be between one and seven years. You will often find terms between one and five years for fixed rate loans and one and seven years for variable rate loans.
Loan amount. The loan amount for commercial loans is usually larger than other loans, with the amount you're approved for depending on what the lender thinks the business will be able to afford to pay back.
Interest rate. Depending on the age and size of your business, as well as your credit history, you may receive a better commercial interest rate on a commercial property loan than on a standard business loan.
Fees. As with other terms of finance, there are various fees and charges that you need to take into consideration. You should take a look at the up-front fees that you may need to pay to apply for and establish the loan, as well as any ongoing fees you may need to pay for account maintenance.
Repayments. Most lenders that offer commercial loans offer flexible repayment solutions so the loan will not impact too heavily on the business's cash flow. Take a look at the repayment options that are available, such as whether the lender allows for interest-only repayments for seasonal lows.
Tips for making your commercial property purchase
While every commercial property is different, there are some general tips that can help smooth out the process of making your purchase:
Evaluate the risks and the benefits before proceeding with the transaction.
Rely on the advice of experts, such as lawyers, accountants, commercial realtors and mortgage brokers.
Pick a suitable property with a clear title after checking the applicable zoning laws and development plans.
Make sure that you have sufficient funds for covering the deposit and that you also have a regular income or revenue stream that can meet the monthly payments thereafter.
Go through every detail of the sales agreement to be aware of your rights and obligations.
What loan can help you purchase a commercial property?
Investing in commercial real estate has several benefits, but it involves a significant investment on your part. Here are the types of loans available to you if you're looking for finance:
Commercial loans for purchasing or refinancing commercial property
These loans are an option if you're buying your first commercial property or refinancing an existing loan. They're ideal for purchasing an investment or occupied commercial property.
Property development and construction loans
These loans are useful for constructing commercial properties, residences and sub-divisions. You could use one for completing a development project and selling the assets to repay your loan.
Sub-division finance
Sub-dividing land lets you increase the value of your property without constructing anything on it, but these loans can be used for construction purposes too.
Mezzanine debt finance
You can use mezzanine financing to complete a project, complete an expansion or to borrow additional capital. This type of loan is normally taken out when a bank loan falls short of providing the full financing you need. Typically, lenders provide the funding based on the property's assets and the projected equity.
Commercial loans for buying or refinancing a business
If you want to purchase an existing business or a successful franchise, you'll need to consider the business history, the value of the tangible assets, the estimated value of the intangible assets and the ability to yield good returns on investment. People generally use these business loans or term loans to invest in an existing business.
Factory finance
These loans are useful for keeping organisations in business by helping them purchase equipment and technology. From production equipment to packaging materials, this loan can help you utilise your capital to meet other expenses while funding your working capital requirements.
Land bank finance
If you view abandoned properties and vacant lots as assets, these loans are ideal. They let you create, hold and develop vacant properties, then convert them into marketable assets that can double or triple your investment.
Rural property loans
If you want to purchase property in a rural region, these loans are designed for that purpose. You could use them to purchase a property or to consolidate your debts.
---
Commercial loan comparison
One alternative to commercial loans is business credit cards. Check out our comparison to find the right one for you.
---
What other types of commercial loans are available?
Benefits and drawbacks of commercial loans
Range of loans available. There are a variety of lenders who offer a diverse range of products to suit most different types of companies, budgets and needs.
Flexible repayments. Commercial loans usually have flexible repayment options so companies do not have cash flow issues when trying to pay the loan back over time.
Credit rating. Making timely repayments can have a positive impact on your business's credit file, as any payment history will be listed.
Risk. As this is a loan, you are taking on an added cost through having to pay interest and therefore added financial risk.
Strict loan criteria. Many commercial or business loans have certain requirements that your business will need to meet in order to be eligible for a loan. These can include a minimum level of turnover and trading history.
Is there anything else to consider before applying?
As this is a commercial loan, any defaults will be listed on your business's credit file and could seriously impact the future profitability of your business. Ensure that you don't apply for a loan that your business won't be able to pay back and that you have a solid financial plan of how you'll incorporate the added expense of the loan repayments into your business budget.
Commercial loans comparison
More guides on Finder