Coding bootcamps Australia
We've rounded up leading coding bootcamps that could help you to kickstart your career in tech.
We're reader-supported and may be paid when you visit links to partner sites. We don't compare all products in the market, but we're working on it!
Keen to be a part of a fast-expanding industry? A coding bootcamp could be a great way to develop your skills while improving your employability. Read on to find out more.
What is a coding bootcamp?
A coding bootcamp is an intensive training course on some of the practical fundamentals of computer programming. Students who learn coding skills through these courses – which are delivered in-person, online or a combination of the two – may develop the technical ability that's required to take advantage of a career in programming.
How much prior knowledge of coding do I need?
Inexperience shouldn't be a barrier to entry: if fact, new learners are likely to be the target for bootcamps. According to the coding school Le Wagon, between 80% and 90% of its students have "little or no" previous coding experience before joining a bootcamp.
How to choose the best bootcamp
Free tasters. Some bootcamp providers may offer open evenings to get a flavour of a full course. For example, FireBootCamp offers a one-hour webinar to get a taster of the concepts and tech you'll need to master with them.
Course Quality. Make sure you do plenty of research to ensure the service you're paying for is good value for money. Check for a comprehensive application process and lots of credible online reviews on the quality of teaching before settling on a bootcamp that's right for you.
In-person and/or online training. Due to coronavirus, many coding bootcamps have now suspended face-to-face classes and have fully moved online (for the time being). Previously, the chance for in-person training was seen as a big plus with bootcamp providers owing to the networking benefits. Additionally, coders often work in small groups and so this type of learning is seen as more realistic for learners.
Industry connections. Many bootcamp providers offer a network of tech professionals, teachers, alumni and corporate hiring partners. These often global contacts are a big selling point for many prospective students who are serious about a career in programming.
Learning materials. To make coding bootcamps work, you're likely to need to show real commitment to your course and, even with the intensive nature of the classes, you're likely to have to put in many non-contact hours. Compare the course materials on offer to ensure you can make the most of anything that will supplement your learning.
Prefer to learn coding online? See some deals below: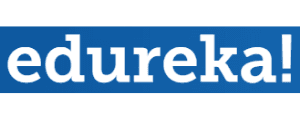 Learn coding at Edureka
Edureka offers courses if programming and frameworks as well as frontend development and big data.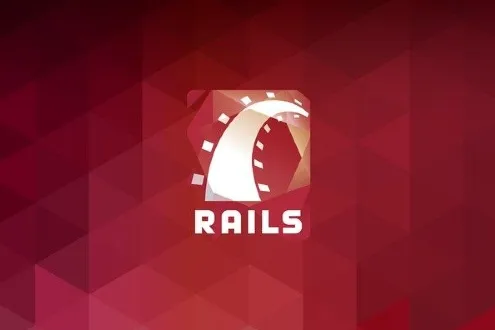 The Complete Ruby on Rails Developer Course
from Udemy
Learn how to design and build professional web applications using Ruby on Rails.
View details
Coding bootcamps in Australia
We reviewed these websites in September 2020. We endeavour to ensure that the information on this site is current and accurate but you should confirm any information with the product or service provider and read the information it can provide.
There are a number of coding bootcamps to think about, including the following:
Coder Academy
This accredited provider of coding bootcamps offers intensive courses that can fast track your path to becoming a Junior Developer. You can also choose to develop the skills needed to become a cybersecurity professional. Code Academy also offers short coding courses in Sydney, Brisbane and Melbourne.
General Assembly
Immersive short and long courses are offered across 15 campuses globally. In Australia, these are in Adelaide, Brisbane, Melbourne and Sydney. In addition to expert lessons, General Assembly promises one-on-one career mentoring and high-quality connections with employers.
SSW FireBootCamp
The founders of FireBootCamp have been delivering training courses for more than 15 years, aiming to give a foot up to students looking to start careers as developers. Melbourne-based courses – run by the software development firm SSW – range from one day to nine weeks.
Le Wagon
Choose between nine-week full-time and 24-week part-time courses in web development or data science. Melbourne and Sydney make up two of Le Wagon's 39 campuses across the world. There's plenty of pre-work to complete online and, in return, students may be able to build several web applications and a personal project in just two months.
Data Science Dojo
The US company offers both online and in-person data science bootcamps, including in Sydney. In-person courses can be completed in as little as five days, while online courses are usually within 14 weeks. Tech work here includes machine learning concepts and an IoT (Internet of Things) project.
The providers in this list have been chosen by our editorial team and were not selected based on commercial relationships.
What suits one person won't work for another, so, in reality, there's no one 'best' coding bootcamp. It's important to consider the different features on offer in the context of your own needs.
Does your company belong in this list?
Are coding bootcamps worth it?
That really depends on your circumstances and what you hope to get out of the bootcamp.
Coding bootcamps are great for intensive learning that gives aspiring coders some of the specific technical skills needed to succeed in certain areas of programming, in an accelerated way; often within short timeframes.
However, if you'd like a deeper dive into the fundamentals of coding and software development - with a wider focus on operating systems and algorithms, for example - then a better option may be a longer coding course or a bachelor's degree. More theory-heavy courses like these may give you more options in the future.
Frequently asked questions
Can I get a job after a coding bootcamp?
Unfortunately, there's no guarantee. After all, you may come up against more experienced candidates on any role you apply for. On the other hand, having a good coding bootcamp accreditation on your CV (especially with a completed project or two in your portfolio) may boost your employment prospects. Plus, the chance to earn a host of useful industry contacts can't hurt.
How long are coding bootcamps?
The length of bootcamps can vary a lot: from one-day courses to those lasting up to six months. If flexibility is important to you, think carefully about how you'll manage your time around your other commitments.
What do you generally learn at a coding bootcamp?
This depends on your chosen course. Generally speaking, a coding bootcamp will plug you into the specific coding languages and tools necessary for programming. Examples of coding languages include Python, Javascript, among others. Some bootcamps may offer extra skills or modules, like UX design, AI or blockchain development.
How hard are coding bootcamps? Do I need to know maths?
Attending a coding bootcamp isn't a decision to be taken lightly. The workload is likely to be very tough at times. That said, many people without a technical background are able to go on such courses and do well. In terms of maths, you'll certainly have an advantage if you have at least basic mathematical skills (ideally with some algebra) given the nature of a developer's work.
More guides on Finder