Club Money Loans
Club Money offers loans up to $5,000.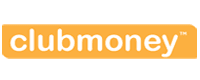 Club Money offers short term loans between $250 and $5,000. You'll then have up to 365 days to repay what you borrow. Establishment fees, monthly fees and default fees apply, so it's important to understand what you'll be charged as well as the fees that could apply if you fail to repay the loan on time.
How does a loan from Club Money work?
People can apply for a Club Money small loan online. Club Money offers loans $250 and $5,000 which can be repaid within 12 months. You'll be charged an establishment fee when you first get the loan and monthly fees each month you're repaying the loan. While repaying the loan over a longer loan term may result in smaller monthly payments as they're spread out, it means you'll pay more in monthly fees.
What features are available with a Club Money loan?
Loan term. Borrowers can choose loan terms from 61 days to 365 days.
Repayments. Club Money has monthly repayment options. On the set dates, the repayments will be direct debited from your nominated bank account.
Online application. People can apply for this loan online in an application that takes around 5 minutes to complete. It's important to understand the fees that apply and the eligibility criteria that must be met before applying.
Bad credit applications considered. Club Money has specific guidelines for bad credit applicants. You can see the eligibility criteria that you'll need to meet further down in this review.
How much will the loan cost?
Borrowers are charged fixed establishment and monthly fees but other fees may also apply if they can't pay their repayments on time.
Loan establishment fee. This is 20% of the principal loan amount.
Monthly loan fee. Each month you are repaying the loan you'll be charged 4% of your principal loan amount as a fee.
Payment dishonour fee. If a direct debit payment isn't honoured, if one of the payments isn't made in full or if you request a payment to be rescheduled, you'll be charged $15 on each occasion.
Arrears letter fee. If the loan goes into arrears and Club Money write to you, the borrower will be charged $15 each time.
Default notice. If the loan is in arrears and Club Money issues a default notice, you'll be charged $25.
I have bad credit. Can I still borrow with Club Money?
Club Money will conduct a credit check when you apply for a loan. It does consider applicants with bad credit history but they still need to prove their ability to repay the loan in full. You won't be considered for the loan if:
Your bank statements show dishonoured direct debit payments to lenders in the previous 90 days
You currently have more than two short term loans active (small amount credit contract)
You don't tell Club Money about other loans or financial commitments that you have
You aren't paid regularly
A loan from Club Money may be unsuitable or cause financial hardship
If you rely on Centrelink as your sole source of income
How to apply with Club Money
You can apply for a Club Money loan online in 5 minutes. If you apply during business hours, the approval could take as little as 30 minutes and once approved you may receive the money by the end of the day. How long the fund transfer will take will depend on your financial institution. For example, transfers to the major banks can happen in two hours whereas a transfer to a smaller bank may take one or two business days.
Before applying for a loan with Club Money, make sure that you meet the eligibility criteria and have the necessary information to complete the application:
Eligibility criteria
Be at least 18 years old
Be an Australian resident
Earn at least $250 per week
Have a bank account in your own name
Have received at least three consecutive payments from your employer into your nominated bank account
Documents and details to provide
You'll need the following information on hand to complete your application:
Loan information. You'll need to list the amount you want to borrow, your preferred weekly repayments and the purpose of the loan.
Personal details. Your name, date of birth, phone number and email address is required on the application.
Identification documents. You'll need to provide 100 points of ID such as your driver's licence or Medicare card numbers.
Banking information. You'll need to provide your private Internet banking details. This bank account will need to show the receipt of three regular payments from your employer.
Related Posts