How to get Apple AirPods for $2 thanks to Click Frenzy™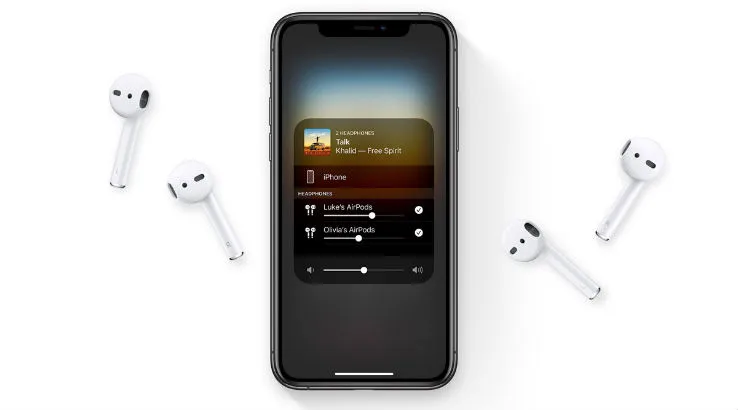 Click Frenzy™'s 99% off deals are back, which means you can snap up iPhones, GHDs, AirPods and more for just a few bucks.
Mega shopping event Click Frenzy™ is set to kick off from 7pm tonight, giving savvy shoppers a chance to grab a bargain on everything from fashion to tech products. As with past events though, it's the massive 99% off deals that have consumers eagerly awaiting tonight's event.
The "Go Nuts" deals see highly coveted items discounted to just a fraction of their original retail price. The downside is that each product is limited in quantity and requires you to be on the right page at the right time in order to add it to cart.
This year, the 99% off deals will include Apple AirPods for $2, Apple iPhone 11s for $12 and GHD hair straighteners for just $3. You'll also have the opportunity to snap up a Nespresso coffee machine for $4 or a KitchenAid mixer for $6.
How to get Click Frenzy™'s Go Nuts deals
Naturally, getting your hands on these offers is anything but easy. Even if you manage to track down a specific deal, you'll need to add it to cart and check out immediately in order to cement your purchase. So, how can you increase your chances of nabbing a bargain?
You'll need to sign up for a free Click Frenzy™ membership account. Go Nuts deals are exclusive to Click Frenzy™ subscribers, which makes creating an account worth your while. Membership will also grant you early access to the rest of the sales and the opportunity to pick up a $50 Click Frenzy™ Visa card when you spend over $200 in the sales.
Keep an eye on your email. Click Frenzy™ will send emails to subscribers detailing when and where on the Click Frenzy™ site they'll need to be in order to access a certain deal. Bear in mind that you will be given a time frame rather than an exact time (e.g. "from 7pm"), so be prepared to wait around for the deal to appear. Going on previous sales though, the deal will likely appear within the hour.
Click on the banner. The deal will arrive in the form of a banner somewhere on the page. It isn't always at the top, so make sure you're scrolling the page constantly. Once you've found it, quickly memorise the code (don't write it down – you won't have time), click the banner and check out as soon as possible.
The Go Nuts deals can sell out in a matter of seconds, so it's imperative to complete your transaction as quickly as you can. It's also worth mentioning that if you have adblockers enabled, you'll need to turn them off before the sale starts as the deals arrive as "pop-ups".
If this Click Frenzy™ sale is anything like the last few, you will also be limited to just one 99% off deal. This means that if you do manage to grab a deal, you won't be eligible to shop any more, so decide which product you really want ahead of time.
The Click Frenzy™ Mayhem sale is run by Global Marketplace and will continue for a massive 53 hours, finishing up on Thursday night. To learn more about the event, you can head to our Click Frenzy™ explainer page.
---
Click FrenzyTM is the registered trademark of Global Marketplace Pty Ltd. Finder is not connected with the Click FrenzyTM or the Click Frenzy Mayhem Event, and this page is not sponsored, endorsed or administered by, or associated with, Global Marketplace Pty Ltd or the Click FrenzyTM event. All product names, logos, and brands have been used for identification purposes only and are property of their respective owners.
---
Main image: Apple