Citi Rewards program guide
Earn points for your credit card spending and redeem them for travel, shopping and gift cards through the Citi Rewards program.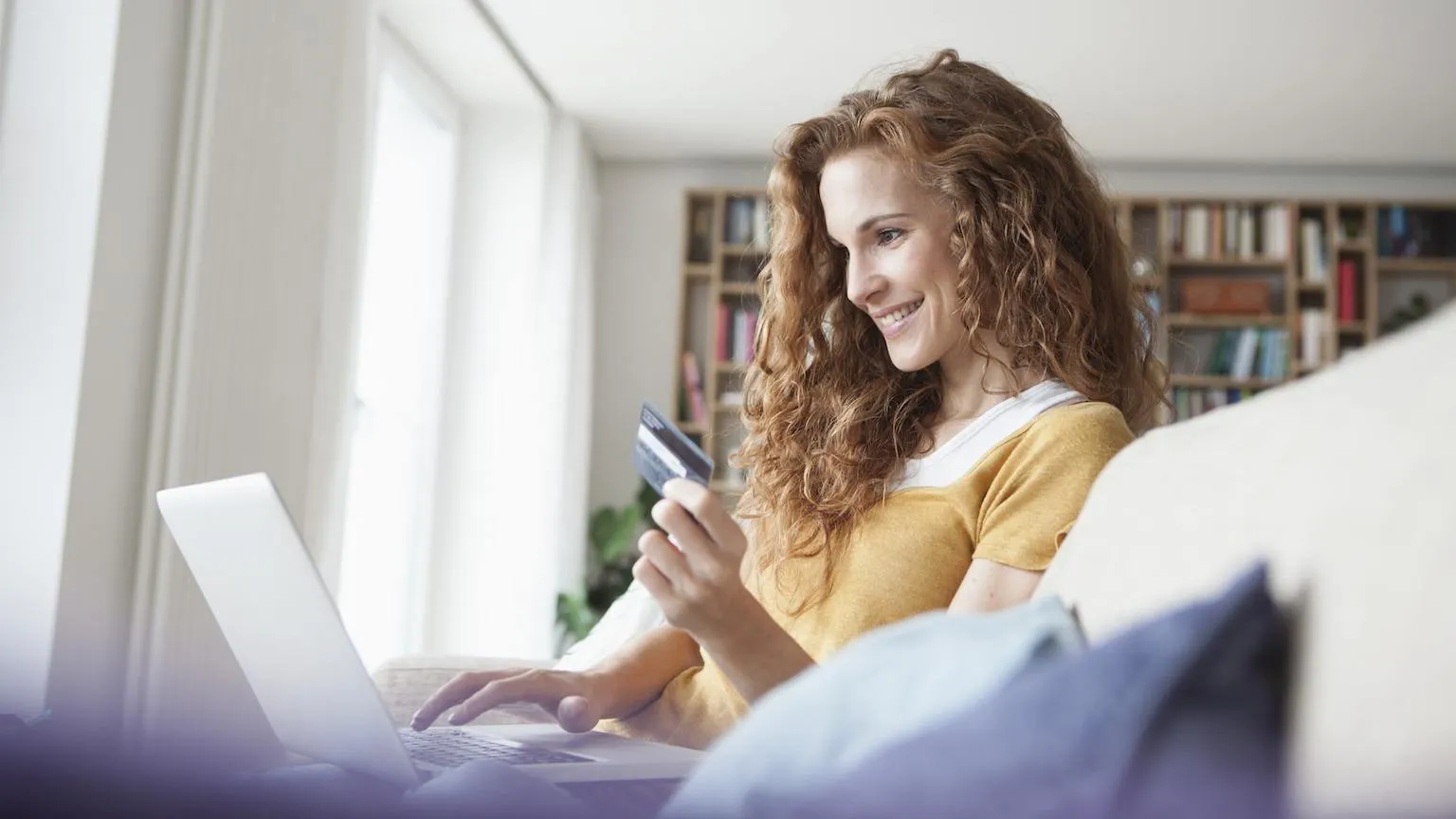 We're committed to our readers and editorial independence. We don't compare all products in the market and may receive compensation when we refer you to our partners, but this does not influence our opinions or reviews. Learn more about Finder .
The Citi Rewards program offers you extra value when you pay with plastic, by earning you points per $1 on most of your everyday spending. You can earn up to 3 points per $1 spent with some cards and redeem rewards including travel, frequent flyer points, gift cards and more. Use this guide to compare Citi Rewards credit cards, learn more about the program and weigh up the pros and cons to decide if it's the most rewarding choice for you.
What you'll find in this guide
Compare Citi Rewards credit cards
How can I earn Citi Rewards points?


With a Citi Rewards credit card, you'll earn points for every $1 spent on eligible purchases made in Australia and overseas (including online). This covers most everyday spending, such as supermarket and retail shopping, petrol, dining and travel bookings.
Introductory bonus point offers
Citi Rewards credit cards sometimes offer introductory bonus points when you sign up for a new card and meet the spending requirements. Usually, you'll need to be a new customer and spend a set amount of money in the first few months you have the card.
Depending on the offer, you could get thousands of bonus Citi Rewards points when you start using your card. Just remember to check the offer requirements so you know exactly what you need to do to collect your bonus points.
Transactions that don't earn points
The following transactions are not eligible to earn points on a Citi Rewards credit card:
Cash advances
Balance transfers
BPAY payments
Purchases of foreign currency
Transactions made in operating a business
Payments to other Citi accounts
Fees and charges
Transactions made using points
Government-related transactions (including ATO payments)
If you have a specific question about whether or not a transaction will earn points, you can call Citi on 13 24 84 or check the Citi Rewards terms and conditions (available on the Citi website) for further details.
What can I get with my Citi Rewards points?
The Citi Rewards program offers you a range of different ways to use points, including:
Frequent flyer point transfers. You can transfer your Citi Rewards points to frequent flyer points with Emirates Skywards, Singapore Airlines KrisFlyer or Velocity Frequent Flyer. The amount of Citi Rewards points you'll need per frequent flyer point and the minimum transfer requirements can vary from card to card, so you'll need to log in to your account and go to citirewards.com to get the most accurate details.
Flybuys points. You can exchange your Citi Rewards points for Flybuys points. If you have a Platinum card, you can transfer your Citi reward Points at a rate of 1.33 for 1 Flybuys point. Gold and Classic cards offer a 2 Citi reward Points for 1 Flybuys point exchange rate.
Travel. You can use your points to pay for flights, hotel bookings, car hire or activities such as tours and theme park tickets. From time to time, Citi may also offer you exclusive deals or travel packages that you can redeem with points.
Merchandise. The Citi Rewards website offers merchandise in a range of categories, including clothing, baby toys and items, luggage, beauty items, electronics, jewellery and homewares.
Gift cards and cash. You can redeem Citi Rewards points for gift cards from a range of popular brands including Bunnings, Coles, David Jones, iTunes and Woolworths. You can also use Citi Rewards points for cashback on your account or to pay for your annual fee.
Charity donations. Citi Rewards gives you the option of supporting the Australian Red Cross, Fred Hollows Foundation or Starlight Children Foundation by using points for a donation.
Personalised rewards for premium Citi Rewards credit cards
If you have a Citi Rewards, Premier or Prestige credit card, you can also use your points for something not listed in the rewards catalogue through Citi's Personalised Rewards service. To do this, you'll need to contact Citi directly and provide full details of what you'd like to redeem, including:
The Australian dollar price
The name of the supplier or vendor
The contact details for the supplier or vendor
Citi will then review your request, source the item or service and provide you with details of how many points are required for the personalised reward.
How to redeem Citi Rewards Points
You can use your Citi Rewards points at any time by logging in to your Citibank Online account and clicking the "Rewards" button at the top of the page. From there, you'll be able to see your point balance, browse rewards and follow the prompts to make a redemption.
Alternatively, you can redeem points over the phone by calling Citi on 13 24 84. But keep in mind that phone redemptions require more points than online redemptions (except in the case of Personalised Rewards). The total points required for phone redemptions will be outlined at the time of your request.
Pros and cons of the Citi Rewards program
Weigh up these advantages and disadvantages to help you decide if a Citi Rewards credit card will work for you.
Advantages
Earn points for your spending. You'll earn points for every $1 spent on eligible purchases with a Citi Rewards credit card.
Bonus points. Citi Rewards cards may offer you thousands of introductory bonus points when you meet the spending requirements.
Frequent flyer partners. You can transfer Citi Rewards points to your Velocity, Emirates Skywards or Singapore Airlines KrisFlyer accounts.
Variety of rewards. Citi Rewards points can be redeemed for travel, frequent flyer rewards, merchandise, gift cards or even personalised rewards if you have an eligible premium card.
No point expiry. Citi Rewards points won't expire as long as your account is active and in good standing.
Disadvantages
Point caps. Some Citi Rewards credit cards limit or cap the number of points you can earn per statement or per year. Depending on how much you spend, this could affect the value of the card.
Annual fees. Standard Citi Rewards credit cards have annual fees that range from $99 p.a. for the Citi Rewards Classic card up to $700 for the Citi Prestige.
Interest rates. Citi Rewards credit cards have higher standard variable purchase rates than some other cards. So if you carry a balance, you may want to consider a low rate card instead.
Reward values. Different rewards have different values. In some cases, that could mean the value of your points is worth much less than the amount of money you spent earning them.
Citi World Privileges
Citi cardholders can take advantage of exclusive discounts and deals as they spend with Citi World Privileges. This includes dining, hotels, travel, shopping and lifestyle. You can browse the current offers on the Citi World Privileges website.
What else should I consider when comparing Citi Rewards cards?

Here are some other key details to think about when you're comparing credit cards and reward programs.
Additional cardholders. If you want to share your Citi Rewards credit card account with someone, you can request an additional cardholder. With two people spending on the same account, you could earn even more points.
Complimentary insurance. The Citi Rewards, Premier and Prestige credit cards all offer a range of complimentary insurance covers, including travel insurance and purchase insurance. If you use these extras, they could help balance out the card's annual fee and any other costs (such as interest charges).
Other extras. Depending on the Citi Rewards card you choose, you could enjoy complimentary airport lounge access, complimentary flights and free hotel stays. Just remember to check the terms and conditions for individual benefits so that you know what you need to do to enjoy them.
Citi Qantas Rewards. If you're a Qantas Frequent Flyer member, you have the option of earning Qantas Points on a Citi Premier or Prestige credit card by opting in to Citi Qantas Rewards. Note that the earn rates are different when you've opted in to Citi Qantas Rewards compared to those of Citi Rewards credit cards.
The Citi Rewards program gives you a way to earn points for your spending with an eligible Citi credit card and offers a wide range of ways to use them. You can compare Citi Rewards credit cards with a range of other options to help you find the right card for you.
Frequently asked questions about Citi Rewards
If you're interested in other details of the Citi Rewards program, here you'll find answers to some of the most common questions about it. You can also get in touch with us using the comment box below if you have any specific questions you want to ask.
Pictures: Shutterstock
Back to top
More guides on Finder
Credit Cards Comparison
* The credit card offers compared on this page are chosen from a range of credit cards finder.com.au has access to track details from and is not representative of all the products available in the market. Products are displayed in no particular order or ranking. The use of terms 'Best' and 'Top' are not product ratings and are subject to our disclaimer. You should consider seeking independent financial advice and consider your own personal financial circumstances when comparing cards.