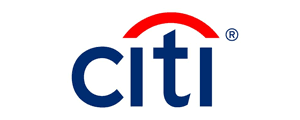 Interest Rate (p.a.)

10.90%

Min Loan Amount

$2,000
Summary
For larger changes in your home or life, you can get those big purchases in place with a Citi Personal Loan Plus.
3 things to consider about this loan:
Reusable credit facility. You don't have to reapply if you need more funds. You can access the funds you've already paid. Keep in mind that your repayments will increase each month as you access these funds.
Requires proof of income. This loan requires you to submit proof of regular income, preferably proof of employment.
Borrow up to $55,000 unsecured. Borrow up to $55,000 without having to offer security.
Pros
Low variable interest rate

Ability to redraw throughout the loan term

10 minutes to complete the application
Cons
Variable loan rates can be difficult to budget
| | |
| --- | --- |
| Product Name | Citi Personal Loan Plus |
| Interest Rate (p.a.) | 10.90% |
| Comp. Rate (p.a.) | 11.19% |
| Interest Rate Type | Variable |
| Min Loan Amount | $2,000 |
| Max. Loan Amount | $55,000 |
| Loan Security | Unsecured |
How does Citi Personal Loan Plus work?
This personal loan comes with one interest rate - meaning everyone who is approved will receive the same rate. This is unlike most personal loans which use risk-based pricing, where your credit score and financial situation can raise or lower the rate you get.
This personal loan comes with a reusable credit facility. This means you can redraw the money you've already paid and use it for another expense. You could have taken out a personal loan for home renovations, but you can access the money you've paid back to cover other expenses.
You will pay fees on this loan on top of the interest. There is a one-off establishment fee of $199 and no early repayment fees.
How to apply
Apply online in a few easy steps. The application process takes around 10 minutes to complete.
You need to:
Be 18 years of over
Be a permanent Australia resident
Have your BSB and account number ready when applying
Upload your documents with your application for faster processing. These include ID documents such as drivers license and medicare card
Prove you receive regular income, preferably proving employment. This can be done via bank statements or documents from your employer.
Features of this loan
Unsecured. You don't need to offer anything as collateral with this loan.
Free early repayments. No penalties for extra payments or full early repayment.
Large and small borrowing limits. Borrow as low as $2,000 or as high as $55,000.
Redraw facility. Withdraw the money you've already paid off on this loan to deal with unexpected expenses.
How much does Citi Personal Loan Plus cost?
You will pay these fees
| Cost | Amount |
| --- | --- |
| Annual Percentage Rate | 10.90% p.a.(variable) |
| Comparison rate | 11.19% p.a. |
| Establishment fee | $199 |
| Monthly fee | $10 (waived for applications submitted before 31 October 2023) |
You might pay these fees
| Cost | Amount |
| --- | --- |
| Early pay out fee | $0 |
| Cash advance fee | $0 |
| Additional repayments fee | $0 |
| Late payment fee | $30 |
| Paper statement fee | $2 per month |
Compare other personal loans