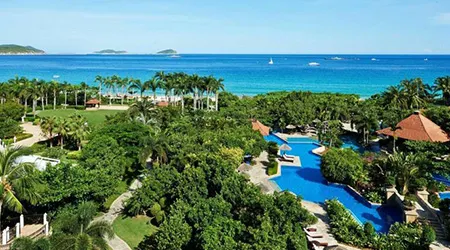 Best hotel in Sanya: Sanya Marriott Yalong Bay Resort & Spa
from Finder Hotels
Once you arrive, you'll never want to leave this piece of paradise. It's the pique of perfect with a private beach at your beck and call, outdoor pool, in-house spa and breathtaking views that could very much stretch onto forever.
Star rating: 5 stars
Location: Yalong Bay National Resort District, Yalong Bay, Sanya
Why we love it: This is a side of China you don't see too often, reminiscent of tropical islands though without the price tag.
View details