10 cheapest fixed rate mortgage deals in November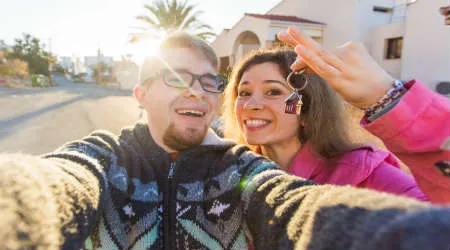 With many lenders raising rates, now might be the time to fix yours. Luckily there are plenty of home loans with rates well below 4%.
Fixed rate loans are rising in popularity with Australian borrowers. This is due partly to greater competition among lenders offering lower fixed rate products, but also because of fears that rates will soon rise.
In finder's monthly survey of economists, 100% of our experts predicted that the Reserve Bank will keep interest rates on hold for now.
At finder we've sorted through all the fixed rate loans in our database and compiled a top ten of our cheapest fixed rate loans. Keeping in mind the requirements of the average mortgage consumer, we've applied the following criteria to ensure these loans have low rates and are actually products most consumers will find useful.
Each loan:
Has a minimum loan amount no greater than $350,000
Has a maximum loan amount of more than $500,000
Is a 3-year fixed rate product
We've also excluded construction, investment and line of credit loans. Rates are correct as of November 8.
You can compare our ten cheapest rates in the table below, but we've also written up some mini-reviews of the top three. You can apply for any of these loans at the bottom of the page.
November's top 3 fixed rates at a glance
SCU My Life Fixed Rate Home Loan Package – 3 Year Fixed Rate
This package loan from SCU is the lowest 3 year rate in our database this November. While it does have a few fees, this product is an attractive option for anyone looking for 3 years of low rate certainty. It's also a good option for borrowers with small deposits saved because the loan's maximum insured LVR is 95%. If you're willing to pay lender's mortgage insurance (LMI), you'll only need a 5% deposit.
Interest rate: 3.69% (comparison rate: 4.00%)
Greater Bank Ultimate Fixed Rate Home Loan
Greater Bank's UItimate loan offers a sharp rate, a high LVR (meaning you only need a 5% deposit plus LMI) and package discounts on insurance and other products. There are no application or monthly fees, although a $375 annual fee applies.
Interest rate: 3.74% (comparison rate: 4.42%)
IMB Platinum Package Fixed Rate Home Loan
This fixed rate package loan is a principal and interest loan with a low rate but isn't available for refinancing or switching (in other words you need to be a new customer). As a package loan, it also offers discounts on IMB transaction accounts and credit cards.
Interest rate: 3.79% (comparison rate: 4.77%)
Latest home loans headlines
Image: Shutterstock