How to furnish your apartment for less than $1500
So, you just moved into a new place. Maybe you've just moved out for the first time. And now it's time to think of furniture.
We're reader-supported and may be paid when you visit links to partner sites. We don't compare all products in the market, but we're working on it!
With your pricey bond paid and your first few weeks of rent money fronted, it's easy to think the most expensive part of moving out is over. It's not. Furniture is the real kicker.
When I moved out back in 2015, I ended up spending about $6,000 on the expenses that came with moving out. With no family able to help with costs or give me a few old pieces of furniture from the garage, I had no choice but to start from scratch. At the age of 24, this cleaned out most of the savings that I'd spent years and years scrounging together. I spent a lot but I also learnt a lot. And I've decided to pass on my learnings in the hope that others might be able to furnish their places for less.
What you definitely need
Here's a list of all the essential items you will need for your apartment. We've included a few examples of affordable options that come in at under $1,500. You certainly don't need to buy everything new, but if you're going to, here's how you can do it on a budget.







Total budget: $1,500
Total spent: $1,132
---
Optional items
Adding one of these optional extras will still see you spend under the $1,500 mark and will help you make you living space look fuller.
Bookshelf – to fill up a sparse living room and add storage space: $79
Lounge side table – to store a lamp and maybe some books: $69
Console table – doubles as a desk or storage spot for photo frames: $299
---
Package deals
Package deals are a smart choice for those who need to start from scratch. Plus, when you buy a package it means that all your furniture matches. Sometimes when you're picking individual pieces on a budget matching furniture isn't always an option. Here are two packages that will bring you in under the $1,500 mark.
---
Top tips for furnishing your place on a budget
I learnt these the hard way so you don't have to!
Buy second-hand:
Second-hand means you can furnish your whole place for a fraction of the cost. Most people are fine with buying second-hand furniture on Gumtree and eBay and for those of you who aren't, know that more than 20% of the listed items on those sites are brand new! Trust us, we asked them.
But remember that second-hand doesn't necessarily mean cheaper:
Make sure you know the general price range to expect before buying second-hand. A lot of pre-owned items are considered vintage or antique which puts the price up. Check out sites like Fantastic Furniture or IKEA so you know what is a good price and what isn't
Shop around and compare on eBay:
Found something you like? Enter the product name into eBay, Gumtree and even Facebook Sell/Buy communities. Someone may have bought the same thing and is now selling it. Also, drop the product name into Google and see if there's another store selling for less.
Measure everything:
Many first apartments and houses are small with oddly proportioned rooms. Do not just assume something will fit! Measure the lengths of the walls and the doors too. If you have a 2.5 metre wall and the door is 80 centimetres, you actually only have 170 centimetres of wall to put furniture against – otherwise you won't be able to open your door properly
Make use of Pinterest:
Pinterest is a great place for home organisation, furniture and storage ideas. It's worth having a browse around for inspiration. You might be able to find a way to repurpose things you already own or make something cheap look expensive and tasteful.
Buy a futon instead of a couch:
They serve the same purpose but futons are a lot cheaper. Plus they very easily convert into a bed so you can have friends stay over with no notice.
Try to score a mattress from friends or family:
Good mattresses are really expensive. Yes, you can get cheap and nasty ones but you really do need a proper mattress for a number of health reasons. This means spending money that you probably don't have. So it's time to beg and borrow from your family and friends. Ask the people you know if there is any chance that someone has a mattress they don't need. Since they cost thousands, people are often unwilling to throw them out even when they update. You'd be surprised by the number of people that have used ones laying around. Alternatively, you can try buying a used one on eBay or Gumtree. Just take it to get a proper deep clean before using it.
Got a birthday or is Christmas coming up? Ask for furniture:
Don't let your aunt buy you another So Fresh CD. Use these occasions to request tea-towels, plates, cushions, sheets and all those other small things that really add up when you have to buy them all at once. Or ask people to pool money to help you buy your dining table.
You could also consider ordering a mattress online...
The Koala mattress-in-a-box. You've heard your friends or family go on (and on) about their new bed. So are Koala mattresses any good? Our reviewer slept on a Koala for two months to find out. Read now.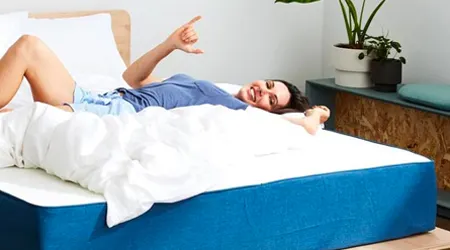 Koala Mattress
from Koala Mattress
Australia's highest-rated mattress brand uses two layers made from high-grade polyurethane Dunlop foam - touted to be as more supportive than memory foam and more breathable than latex. The 6cm top comfort layer, dubbed "Kloudcell", is ventilated for a cooler sleep while the 16cm Ecofoam support layer is firmer for increased durability. The top-knit is made from hybrid polyester/Eucalyptus fibre (also known as TENCEL).
View details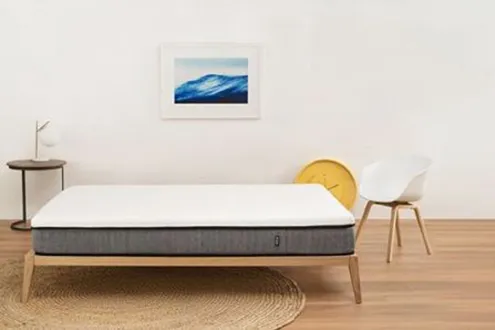 The Ecosa mattress is uniquely engineered with multiple foam layers to provide maximum support and comfort. The layers are designed to regulate temperature and circulate air, and you can adjust the firmness to suit your needs. The mattress is delivered to your door in a compact box.
View details
---
Follow us for all the latest deals and coupon codes