How to get cheap flights to Los Angeles from just $751 return
The price of flights to the USA has dropped again making a California trip oh-so-affordable.
Air Canada has released new cheap flights to Los Angeles from Australia with tickets starting as low as just $751 from Sydney. Flights are also available from Brisbane Sydney for $753 return and Melbourne for $885 return. These fares are routed via Vancouver. For a more direct flight, you can pay about $50-$75 more, These cheap airfares come at a time when international airfare has hit a 30-year low worldwide.
These are some of the lowest fares to America in a while, and with the steadily increasing value of the US Dollar, these prices make the trip a lot more accessible.
These fares aren't available directly with the airlines, but are available on online travel booking sites like I Want That Flight.
It looks like we don't have any coupons at the moment. Take a look at our most recent deals
Six must-do things in Los Angeles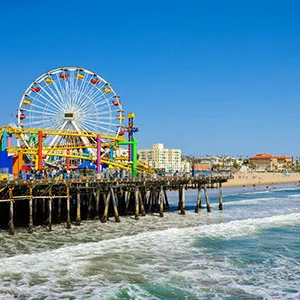 Grand Tour of Los Angeles
from finder.com.au
Tour Catalina
Highlights:
Visit the famous Muscle Beach in Venice before heading over to Santa Monica's famous pier and amusement park
Drive into Beverly Hills to see Fox Studios and Rodeo Drive before visiting famous nightlife spots like The Whisky-A-Go-Go and The Viper Room
Visit Hollywood's Chinese Theatre and Walk of Fame before finishing the tour in Downtown Los Angeles
Price is per person
From USD
$75.00
View details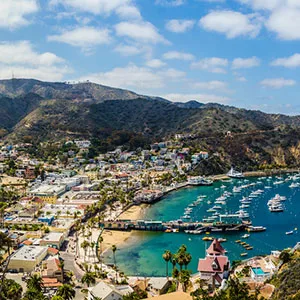 Catalina Island Bike Hire
from finder.com.au
Tour Catalina
Highlights:
Get fitted for your own electric bike with Shimano gears, a lithium ion battery and a handlebar throttle
Visit sites like Descanso Beach Club, climb to the Cross above Avalon or go to the Wrigly Memorial and Botanic Gardens
Price is per person, per hour
From USD
$15.00
View details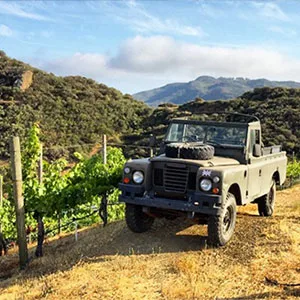 Vintner's Safari and Cheese Tasting
from finder.com.au
Malibu Wine Safaris
Highlights:
Explore a 1,000-acre vineyard and ranch in Malibu
Taste wines at scenic locations and see animals like zebras, camels alpacas and giraffes living on the property
Price is per person
From USD
$115.00
View details
Tick these sites off your Los Angeles bucket list
See the Hollywood sign
Visit Muscle Beach in Venice
Explore the beautiful Catalina Island
Be a kid at Disneyland
Tour celebrity homes in Beverly Hills and Malibu
Visit one of the nearby wine regions
Stroll along Santa Monica pier
Shop up a storm on Rodeo Drive
Where to stay in LA
Related Posts