January 2018's cheapest fixed rate home loan deals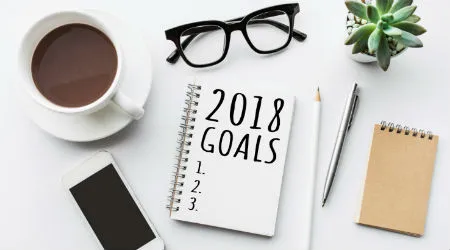 Start off the New Year by locking in a sharp rate on your home loan.
Details of the home loans featured on this page were correct for 5 January 2018. Check out all our cheapest loans here
As 2018 kicks into gear, it could be high time to conduct a home loan health check. And while the Reserve Bank has held the official cash rate at a historic low of 1.50% throughout 2017, many experts are tipping 2018 as the year rates begin to rise once again. With this in mind, it's worth considering fixing your home loan rate.
We've put together a list of the 9 cheapest fixed rate home loans available through the finder.com.au database in January. In order to make sure the loans we chose were most helpful for the average borrower, we applied the following criteria:
A minimum loan amount no greater than $250,000.
A maximum loan amount of $500,000 or higher
A three-year fixed interest rate
The New Year is a great time to lock in a new rate. With fixed rates near historic lows, these deals are worth a look.
Greater Bank Ultimate Fixed Home Loan
Bundle a discounted fixed rate with a range of discounts on other Greater Bank products.
IMB Platinum Package Fixed Home Loan
Simplify all your banking products and services into one easy-to-manage bundle.
Teachers Mutual Bank Fixed Option Home Loan
Pay no ongoing fees and get a 100% offset account with this fixed rate product.
Gateway Credit Union Premium Package Home Loan
Get a sharp fixed rate as well as fee waivers and special offers on other Gateway CU products.
Bank of Queensland Fixed Rate Home Loan
This basic fixed rate home loan offers a competitive rate and can be a great option for first homebuyers getting used to making home loan repayments.
Macquarie Bank Basic Fixed Home Loan
This fixed rate home loan offers a sharp rate along with no application or ongoing fees.
RACQ Bank Choices Package Fixed Home Loan
This package fixed rate home loan features a free transaction account, interest rate bonuses on term deposits and access to an RACQ Bank Platinum Mastercard with no annual fee.
ING Fixed Rate Home Loan
ING's product offers a competitive fixed rate and no ongoing fees.
NAB Choice Package Fixed Rate Home Loan
Customers with an eligible NAB Home Loan and Banking Bundle can earn 350,000 NAB rewards points. Terms and conditions apply.
Want to compare more options? Check out all our cheapest home loans
Latest home loans headlines
Image: Shutterstock