Carpet stain remover buying guide
How to compare stain removers and choose the right product to get your carpets looking good as new.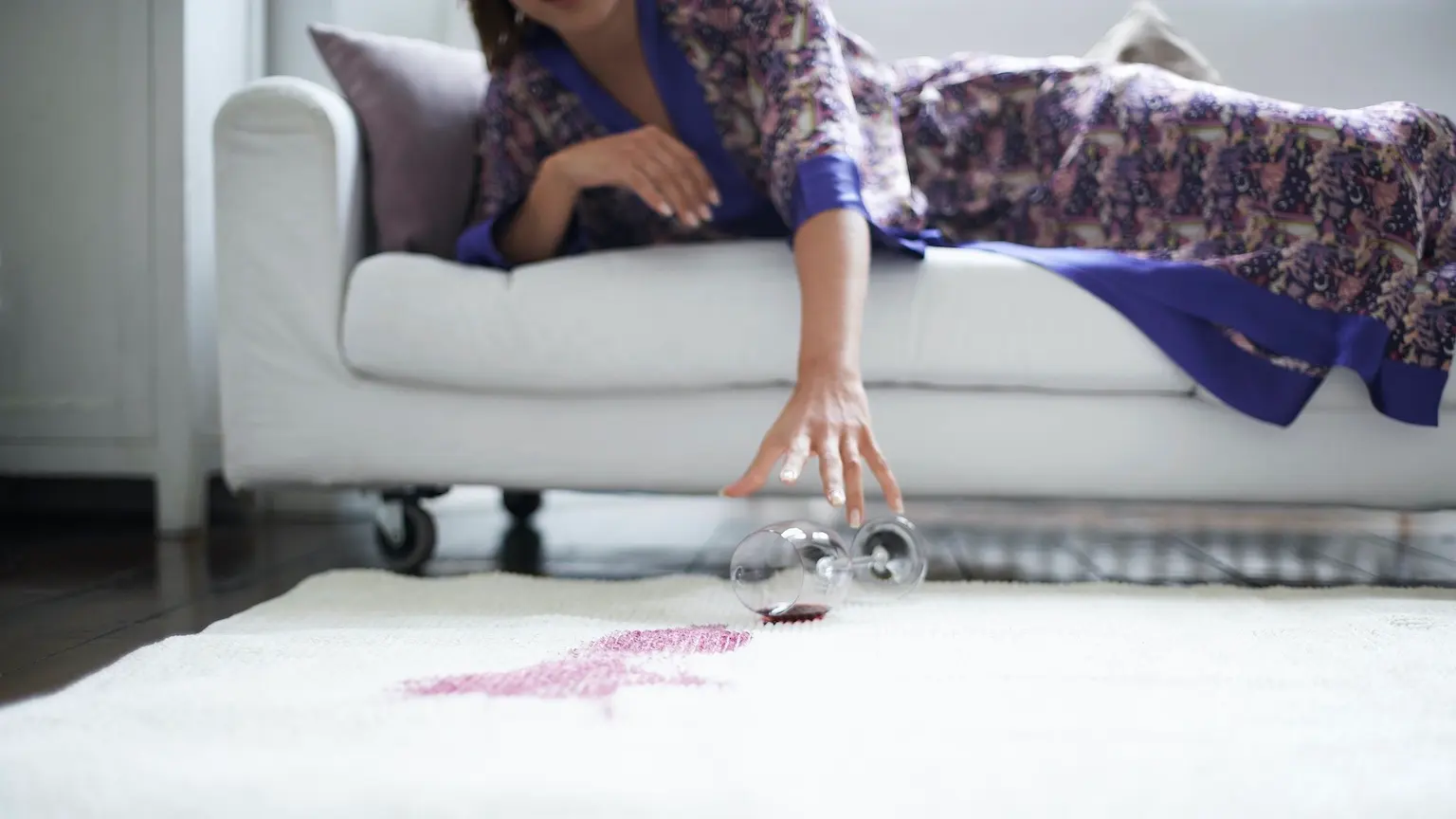 We're reader-supported and may be paid when you visit links to partner sites. We don't compare all products in the market, but we're working on it!
Quick facts about Stain Remover:
Spills are an unavoidable part of life, particularly when you have kids. But when they are on the carpet, they can leave long-lasting and difficult-to-remove stains.
Sometimes the best way to tackle these stains is to spot-clean by hand using a carpet stain remover. However, with so many different products available at prices ranging from $5 to $30, how do you decide on the best carpet stain remover for the job at hand?
Compare some of the best carpet stain removers
Data obtained December 2018. Prices are subject to change and should be used only as a general guide.
Why should I consider a carpet stain remover?
Whether it's a glass of red wine sent flying by a stray elbow or a toddler deciding to redecorate your living room with their bowl of spaghetti, stains are simply a part of everyday life. And when those unexpected spills and accidents occur, it's very handy to have a reliable carpet stain remover in your cupboard ready to go.
Speed is often of the essence if you want to achieve the best possible results – the faster you treat a stain, the easier it is to remove. Carpet cleaners are designed to be quick and easy to use at home, ensuring a quick response when a spill occurs. There are also products specifically tailored to tackle certain types of stains, from heavy-traffic areas or pet accidents to dirt and grime.
When a carpet stain remover isn't right for the job
Of course, there are some stubborn or heavy-duty stains that carpet stain removal products won't be able to get out. In those situations when a carpet stain remover falls short, you may need to consider something a little stronger to get the job done.
You may want to consider investing in a specialist carpet cleaning appliance, such as an upright shampooer or a handheld spot cleaner. The other option is to get your carpet professionally cleaned, but this can be an expensive job and is best suited to those times when you need entire rooms (or even your entire house) given a thorough clean.
And if you're looking for ways to clean timber, tile or laminate floors, you might want to check out our guide to the best steam mops.
What are my main options?
Carpet stain removers come in a variety of shapes and sizes from brands like Bissell, Vanish, Hoover, Biokleen, Chem-Dry and more. The main way to differentiate between the many products is by checking how you actually apply them to your carpet.
There are foam and liquid sprays that need to be sprayed onto the affected area, powders to be sprinkled onto a stain, and shampoos that can be gently massaged into your carpet. Some products even come with their own applicator brush which you'll need to use to treat the stain.
You'll also need to read the label closely to find out how to correctly use a stain removal product. For example, most manufacturers recommend that you wait a specific amount of time after applying their product for it to take effect. Then you may need to wipe the treated area with a damp cloth or run a vacuum over it to complete the cleaning process.
How to compare carpet stain removers
The most important thing to remember when buying a carpet stain remover is to compare your options. Consider the price of products available, the type of cleaning they're designed to do and how they've performed in independent tests before making your final decision.
Factors you'll need to take into account when choosing a carpet stain remover include:
Which carpet stain remover is best for me?
The best carpet stain remover for you depends on a few key factors, such as the type of stain you're trying to get out, whether it's a new or old stain and its location.
To help make the buying process easier, we've weighed up the pros and cons of five popular carpet stain removers in the table below:
The good
The bad
Bissell Heavy Traffic

Affordable
Designed to deep-clean and protect heavy-traffic areas

Not great at removing dirt
Needs vacuuming

Vanish Preen Oxi Action

Affordable
Impressive cleaning performance

Small
Only designed for everyday stains

Dr Beckmann Carpet Stain Remover

Reasonable all-around performance
Designed for tough stains

Could be better at removing dirt
Some users complain of carpet discolouration

Hoover 2X PetPlus Pet Stain & Odor Remover

Reasonably priced
Perfect for pet stains and odours

Doesn't leave a fresh, clean scent
Doesn't always completely eliminate urine odour

Chem-Dry Carpet Stain Extinguisher

Easy to use
Plenty of positive user reviews

Expensive
Some issues with spray nozzle failing to function properly
Carpet shampooers and spot cleaners
If you're looking to give your carpet a deeper clean, there are a couple of specialist home appliances you might like to consider:
Upright carpet shampooers. Designed for deep cleaning and carpet stain removal, carpet shampooers are meant to offer a cost-effective alternative to professional cleaners. Many models feature a motorised brush to lift dirt from the carpet and hose attachments to help you clean hard-to-reach areas. Prices start at around $100 but can be around $600 or $700 (and potentially even more) for top-of-the-line models.
Spot cleaners. A more compact and lightweight option, spot cleaners are designed to target specific areas of your carpet. They're hand-held to allow you to get into hard-to-reach areas, and use water and cleaning formula to tackle stains. Most models are priced in the $50 to $250 range.
3 things to consider
When buying and using a carpet stain remover, remember the following tips:
Consider your type of carpet. The type of carpet in your home can affect how easy it is to remove a stain. For example, while level loop carpets don't have crevices for dirt and spills to seep into, multi-level loop carpets do and can, therefore, be much harder to clean. It's worth checking the label to see whether any product you're considering is recommended for use on the type of carpet in your home.
Follow the instructions. Read the label closely to find out exactly how you need to use a product to get the best results. If you're cleaning new carpet, you may also need to check the carpet manufacturer's specifications for the best cleaning methods.
Patch test. Although some manufacturers don't recommend patch testing a product before putting it to full use, most do. Even if patch testing isn't recommended for your product, it's still a good idea to ensure that you don't end up with damaged or discoloured carpet.
More guides on Finder