Everything you need to know about Cards Against Humanity
It's been over six years since Cards Against Humanity burst onto the party game scene and people still love playing it. Don't know anything about it? We've got you covered.
We're reader-supported and may be paid when you visit links to partner sites. We don't compare all products in the market, but we're working on it!

Cards Against Humanity is a party game that prides itself on being politically incorrect. In fact, the game even bills itself as being "for horrible people". It's designed to be easy to pick up, irreverent and even fun to watch as well as to play.
The premise is quite simple: black game cards ask a question or pose a statement that has blanks which need to be filled in. The white cards are phrases, words or occasionally names. The concept is to use your white cards to fill in the blanks on the black card to get the funniest (or most shocking) result.
When can I buy Cards Against Humanity?
Right now! There's a plethora of base card sets and expansion packs available online or in gaming stores.
But believe it or not, you also don't have to buy it. It's distributed as a free download thanks to a Creative Commons licence, so you can download it and print it all off yourself.
However, we'll be honest. Printing off and cutting up that many cards is a lot of work, which is why most people buy it.
That also means you'll see third party card expansions designed to work with the Cards Against Humanity base sets, such as the awesomely named Crabs Adjust Humidity.
How do I play Cards Against Humanity?
The answer is: with an open mind and close friends who are unlikely to be offended. Jokes aside, this game gets a little raucous and rude, so choose your fellow players and locations with that in mind.
The game is, as noted before, simple enough. The person nominated as the Card Czar (which is done through a process that doesn't need to be spoken about here) plays a black card face up on the table. The players, who each have a hand of 10 white cards, pick enough cards to fill the blanks specified by the black card and these are passed to the Czar. All the responses are read out and the "funniest" get an "Awesome Point".
It should be mentioned that the rules are basically guidelines and players are encouraged to use as many house rules as they feel like to keep the game fun and fresh.
Why are there so many different versions of Cards Against Humanity?
This can get really confusing at times. There are currently four versions of the base game set: the original American one, then three regional variations for the UK, Canada and Australia and New Zealand.
These variations swap out some cards for references that have more relevance to the local market. You won't find a card mentioning John Howard's eyebrows in the US set, that's for sure.
The incredible range of expansion packs adds cards that have specialised references such as science fiction, a holiday period or the 2016 US election campaign.
Will I enjoy Cards Against Humanity?
That's not an easy question to answer. Plenty of people don't and that's fine – it's not for everyone by any stretch of the imagination. And just because you enjoy it doesn't mean your friends will too! It's a case of just have a look – or playing with a friend's deck and seeing what you think.
Is Cards Against Humanity suitable for all ages?
Oh my word no. Not even close and we really hope that's clear from what we just said. It is for adults only and then definitely not for all adults.
Where can I buy Cards Against Humanity online?
When it comes to online shopping there is so much choice that it can be really hard to know where to go for what you want. If you're looking for this hugely popular game and you're wondering where to buy Cards Against Humanity online, you've got a number of solid options to get your hands on the Australian version or an international version with these retailers. Here are our top picks.
Top 5 sites to buy Cards Against Humanity online
---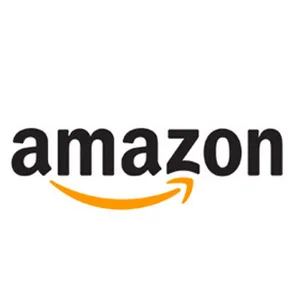 1. Amazon US site

Another US online retail giant, Amazon continues its rapid growth in all directions.
Here you can buy just about everything and anything, and though shipping to Australia can be expensive, the selection is almost unmatched -- it's another great place to buy international versions of Cards Against Humanity online.
Huge range of products
International sellers means the different country versions are available
Free shipping available with Amazon Prime subscription
Quick and easy, especially for repeat customers
Go to Amazon US site website View coupon codes for Amazon US site
---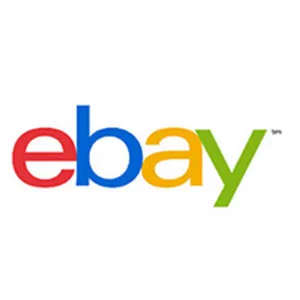 2. eBay

By now I'm sure you're a fan of eBay. What began as a simple auction site has blossomed into one of the largest and most popular online shopping destinations in the world.
It's a place that you can buy just about anything from and it's our top pick to buy Cards Against Humanity online.
Used and new sets available
With sellers from around the world, you can find the Australian, UK or US version
Shipping from within Australia is available
Buyer protection on all orders
---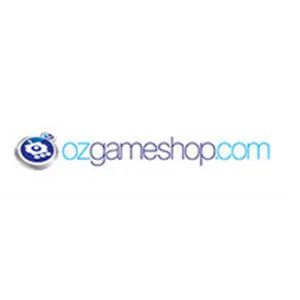 3. ozgameshop.com

OzGameShop is a gaming retailer that sell the latest games, Blu-Rays, DVDs, gadgets and toys.
You can get all your specialist gaming gear here, including a wide selection of board games.
Free delivery on orders over $50
Wide range of products including video games, board games, clothing and toys
Sale section with great bargains
Go to ozgameshop.com website View coupon codes for ozgameshop.com
---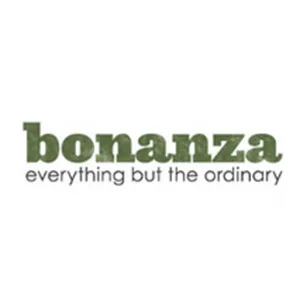 4. Bonanza

Bonanza is an online retailer that is kind of similar to eBay, but on a smaller scale. Here you'll find loads of new, used and self-made stuff.
A lot of items are shipped from the US, so watch out for variable shipping rates.
Free shipping available on some orders
No sign up required
Fully secured site
---
5. 365 games

Based in the UK, 365 Games sell a range of video game equipment and memorabilia.
It offers free shipping on all orders to Australia (that's right, we said it) and sell a full range of Cards Against Humanity sets and expansion packs -- it's a great place to pick up the UK Cards Against Humanity online.
Free shipping on all orders
Rewards program to earn discounts and special offers
14 day return policy
---
Which of these retailers offer free delivery?
---
Want to buy Cards Against Humanity online? Use one of our coupons:
Image: Shutterstock
More guides on Finder