Car seats buying guide for 2021 
Everything you need to know when choosing the right car seat for you and your family.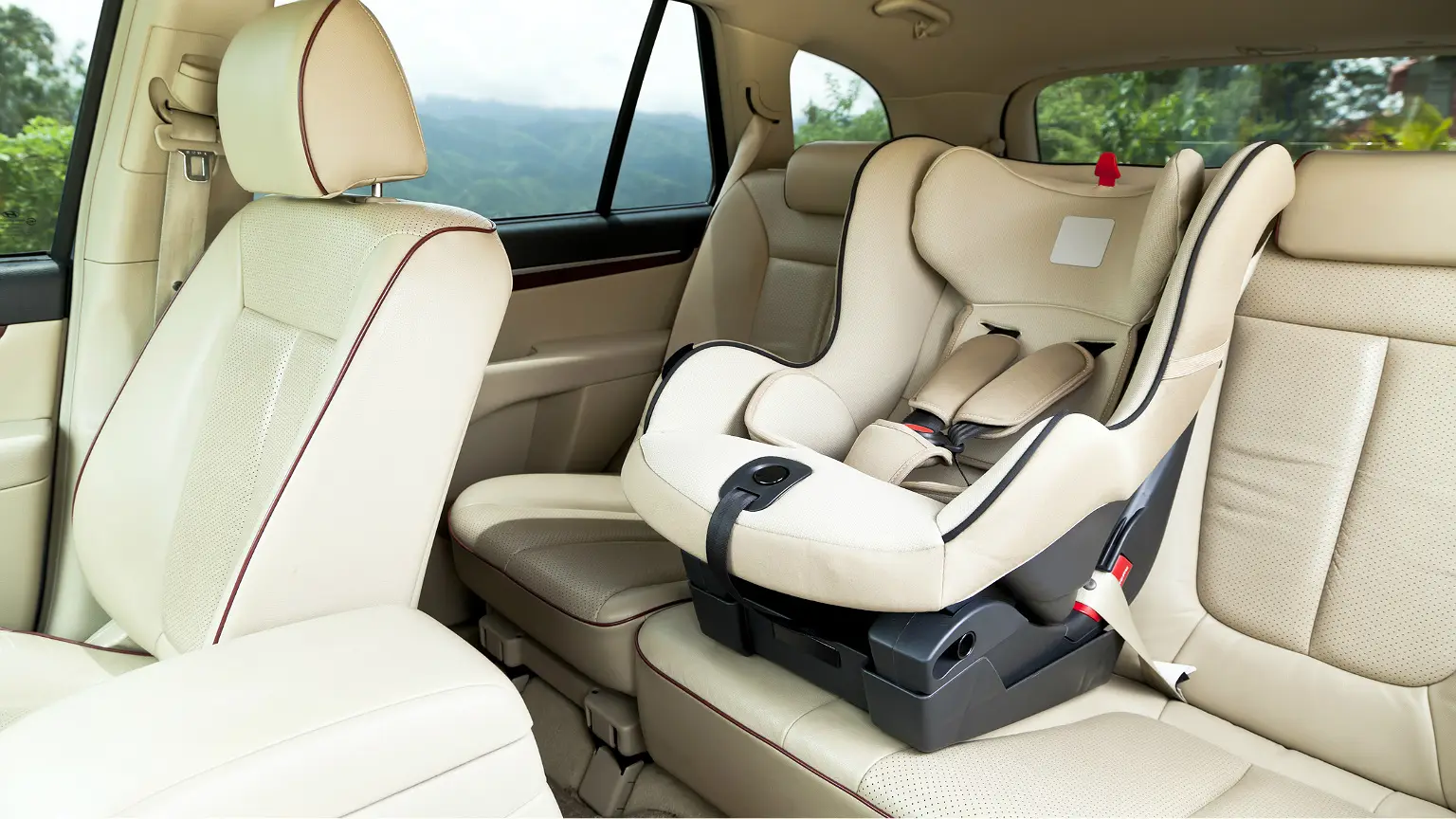 We're reader-supported and may be paid when you visit links to partner sites. We don't compare all products in the market, but we're working on it!
Looking for the best car seats to buy? You might want to check out our guide to the best car seats on the market right - as written by a parent of three kids.
Or keep reading to see everything else you want to know about buying a car seat in Australia.
---
Car seats and the law
Unless you want the men in blue hot on your tail – and you don't, because the sirens will wake up your sleeping child – there are some rules you need to follow. Australian laws regarding car seats are lengthy, but here are the key factors to keep in mind. Not obeying these can open you up to potential fines should you get pulled over.
Your seat must meet the Australian/New Zealand AS/NZS 1754 standard. There is a sticker on the chair that declares this fact.
This means you cannot import one in from overseas, as it may not conform with car seat installation requirements.
If your child is aged six months and under, they must be in a rear-facing seat.
Children aged six months to four years must use a child restraint with an inbuilt harness, and cannot sit in the front row of seats.
Children aged four to seven can no longer face backward and must be forward-facing. At this stage, they can upgrade to a booster seat but are not allowed to sit in the front passenger seat unless all other seats are consumed by younger children.
Children aged over seven can technically use a normal, adult seatbelt. However, at this stage height is the defining factor. Standard seatbelts are designed for people 145cm tall and over, which is massive for a 7-year-old. This means your 8-year-old could still get you busted and it comes down to the discretion of the police officer, who may feel the child isn't safely secured if they're significantly shorter than 145cm.
The seat needs to be correctly secured.
Ultimately, as annoying as the above rules can feel at times in good old nanny state Australia, the ultimate goal here is one all parents can embrace: keep kids safe. And when you start having your child's friends in the car as well, your duty is to protect not only your own offspring but others. So it's worth doing it right.
Back to top
---
10 ultimate parent tips for car seats
As mentioned at the top, this writer has gone through three separate kids' car seat journeys during his lifetime, and you can't do that without picking up some tips.
Part of the AS/NZS 1754 standard is to mark the maximum shoulder height of the child on the seat itself. It's pretty obvious when your child is getting too big for the seat as the restraint often comes out of the back of the chair and then must snake upwards for a while just to get over the shoulder blade. But keeping an eye on these markers is wise.
Cars come in all shapes and sizes and you're right to wonder if you'll be able to fit three car seats along the back row of your five-seater. Thankfully, car seats also come in different shapes and sizes. The bulkiest part of a car seat is at the two ends, where the headrests and thighs rest just out to the side. Staggering these in your car so seats of different depths and heights are next to each other allows you to Tetris them in together, overlapping at key spots.
Fitting car seats into older non-ISOFIX cars sucks: there's no need to decorate that fact with a longer diatribe. If your friend asks for a lift and suggests, "just take out the car seat," laugh in their face and order them an Uber. Here's a discount. Thankfully, many councils around Australia arrange free car seat fitting days, where you can get a professional to ensure everything is secured correctly. Look these up and mark them in your calendar.
Avoid at all costs a car that has its car seat anchors at the back of the boot. Some vehicles, especially older hatchbacks, position the anchor spot not directly behind the second row of seats or on the seat itself, but right at the back of the boot. This means that to be fastened, your car seat needs to run a length of the belt over the back of the chair and through the centre of your boot. This immediately makes it super challenging to fit other important things, like a pram (here is a guide to 2019's best), in your boot.
Car seats have an expiry date. The worst is 5 years, the best is 10 years, but most are somewhere in between. The expiry date is detailed on the information sticker somewhere on your seat. It's something to think about if you're planning on having multiple kids. Kids' car seats, like most "kid" things you need to buy, are expensive, so investing in something that will last seven or more years on your first child should get you through the next few.
Speaking of price, purchasing a second-hand seat is always an option, but it is fraught with risk. Outside the aforementioned issues of an expiry date, like helmets, car seats are good for one significant crash. After it's been through the rough and tumble of a collision, its safety capability is set to be comprised. So unless it's a good friend whose honesty you can vouch for, be wary. If you spot a car seat on a council clean-up, it's not a bargain, it's a death trap!
We highly recommend getting a rear-facing baby seat consisting of a carrier that clips in and clips out of a shell that remains always fixed in your car.
Three reasons:

Getting a tiny baby clipped into a seat while you're standing in a parking station, the door jammed up against a ridiculously placed pylon and a waiting tradie lobbing f-bombs out their car window is un-fun.
Being able to just unclip the entire unit and take it with you means you can transport your baby in and out of the car without waking them. And sleeping babies are the most awesome kind.
You can get two bases and one seat, then cover both of your cars for less cost – boom!

Use a seat protector under your car seat. Similar to the mats you place on the floor under your feet, these fit under the bottom of the car seat and then run up the back of your chair. They act to cushion the weight of the seat and child and also keep debris at a distance. Lifting a chair out seven years later and finding your leather dented and destroyed is not an outcome to desire.
Speaking of which, never look under your car seat. Not unless you're well-armed and wearing a hazmat suit. It's bloody disgusting under there. Kids are filthy animals. Just know that every time your eyes were on the road, your child wasn't eating their morning tea as you'd thought. They were deviously engineering a way to get said food wedged into the cracks beneath the seat for your later discovery. When we took our seat out, we found a small fortune in sultanas, the furriest apple cores you've ever seen, three rare Pokémon and Harold Holt!
If you're a tall couple with a small car, be mindful that some seats, in particular, rear-facing baby car seats, can be too long for you to comfortably slide back the driver or passenger chairs. Make sure you check your spacing and don't end up buying a seat that will require you to drive with your knees above your head. That said, unless you have twins, we suggest installing the baby capsule on the passenger side, with a mirror accessory hanging over the headrest of the chair the car seat capsule is on. This allows you to see that your kid is still alive in the mirror, remove them on the non-traffic side of the car when parked and reach back to reinsert a dummy when at the traffic lights, without dislocating a shoulder.
Back to top
---
Do you need a bigger car seat?
Car seats are an investment, there's no doubt, but children grow very quickly indeed. Try to avoid the temptation of leaving a big kid in a small seat for too long, or moving your small kid into an older sibling's big seat early, as it's not safe and they will get hurt in a crash. All car seats sold in Australia should have lines on their cover indicating the child's maximum height for each shoulder strap level, which is a good start. But here are five other indicators to follow:
Can your child sit with their back right up against the seat?
Are their knees sitting over the front cushion so the legs drop comfortably?
Is the sash seatbelt going over the middle of their shoulder and not across their neck?
Is the lap belt sitting over the top of their thighs or is it on their belly?
Do they stay in their position from start to finish of each trip?
---
What is ISOFIX?
All hail ISOFIX car seat restraints and all their awesomeness. This revolution in car seat installation technology allows you to easily click in and click out of modern devices. Previously, such installation would need a professional fitting or significant time hunched in a ball in a sweltering car sweating profusely as you tried to get a seat to feel secure yourself. (Tip: it never does!)
Sadly, as a modern invention, ISOFIX car seat technology is only found in modern cars purchased in the last few years. Almost all new seats will allow for ISOFIX and traditional installation methods, so if you don't have a new ISOFIX-compatible car, you may be able to save some dollars by buying a car seat that doesn't offer the modern system.
Back to top
---
What is CREP (Child Restraint Evaluation Program)?
You don't stuff around when it comes to your child's safety and CREP was more or less born from that line of thinking. In order to give consumers a metric by which they could better make a car seat decision for their family's needs and budget, the CREP scoring system was developed. CREP itself is a partnership between government agencies and motorsport organisations, including Transport for NSW, The National Roads & Motorists' Association, Royal Automobile Club of Victoria, Transport Accident Commission, VicRoads and The Child Accident Prevention Foundation of Australia.
---
Does your business belong on this list?
---
Featured image: Getty
More guides on Finder