Car manufacturers in Australia
More than 50 different car manufacturers sell vehicles in Australia. Let's take a closer look at what each and every one of them has to offer.
We're reader-supported and may be paid when you visit links to partner sites. We don't compare all products in the market, but we're working on it!
If you're buying a new car, the sheer number of makes and models available can be overwhelming. The list of manufacturers that sell cars in Australia is a long one, so check out our guide to what each one of these carmakers has to offer.
Abarth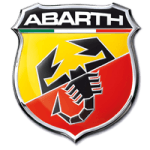 This famous Italian tuning house, founded in 1949, is now a fully owned subsidiary of Fiat Chrysler Automobiles. It specialises in tuning and modifying a number of models based on the Fiat 500, giving them updated performance, brakes, handling characteristics and styling.
Popular Abarth models include:
124 Spider. Sporty convertible that offers an engaging drive.
595. Fast and furious turbocharged small car with a host of customisation options.
595 Competizione. 132kW of power paired with a five-speed manual guarantees an adrenalin-pumping package.
Alfa Romeo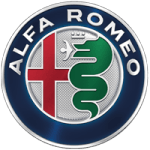 Founded in Milan in 1910, this legendary Italian racing brand has long been associated with exciting high-performance sports cars. Impressive performance and eye-catching styling are hallmarks of this iconic carmaker, which is now owned by Italian-American giant Fiat Chrysler Automobiles. Under the guise of Fiat Chrysler Australia, it imports several models down under.
Popular Alfa Romeo models include:
Giulia. Stylish sports sedan boasting elegant lines and rear-wheel drive.
Giulietta. Sleek design, a five-star safety rating and a long list of features are highlights of the Giulietta.
4C. Available as a coupe or spider, this gorgeous Alfa Romeo sports car is hand built at the Maserati factory in Modena.
Aston Martin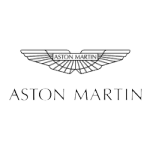 This well-known British sports car and grand tourer manufacturer was founded in London in 1913, but skyrocketed to worldwide fame during the 1960s on the back of the James Bond movie franchise. Exclusive high-performance vehicles continue to be the name of the game for Aston Martin in the modern era, and it produces a glamorous range of coupes, roadsters and sedans.
Popular Aston Martin models include:
Vanquish. A luxurious super grand tourer designed for long-distance cruising or exciting weekend drives.
V8 Vantage S. Increased power and sporty performance help the vantage deliver a memorable driving experience.
DB11. Aston Martin's most powerful and fuel-efficient DB production model ever, the DB11 comes with a V8 or V12 engine.
Audi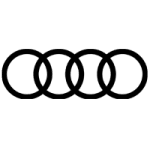 German carmaker Audi has roots dating back to the early 20th century, but its latest iteration essentially got started in the 1960s. Known for offering an extensive variety of luxury vehicles, Audi has nine production facilities around the world and is part of the Volkswagen Group. Its vehicle range includes sedans, hatches, SUVs, luxury tourers, coupes, convertibles and wagons.
Popular Audi models include:
A4. Mid-sized luxury car with interior refinement and plenty of performance potential.
Q3. The compact SUV with sporty styling and a choice of front- or all-wheel drive.
Q7. Seven-seat luxury SUV with a 3.0-litre turbodiesel engine, eight-speed auto and all-wheel drive.
Bentley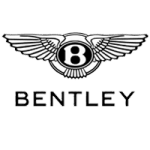 This legendary British carmaker is synonymous with luxury vehicles. Founded in North London in 1919, Bentley rose to fame by winning the 24 Hours of Le Mans several times in the next decade. Though it also saw several decades of ownership by Rolls-Royce during the 20th century, Bentley is now part of the Volkswagen Group and continues to produce an exclusive range of luxury cars and SUVs.
Popular Bentley models include:
Continental GT. A grand tourer with impressive performance and a high standard of fit and finish.
Bentayga. Old-school luxury meets all the modern creature comforts in this ridiculously quick (but also very expensive) tourer.
Mulsanne. Ultra-luxurious and ultra-expensive, the Mulsanne can be customised in myriad ways to suit your personal tastes.
BMW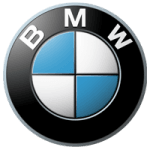 BMW, which is more formally known as Bayerische Motoren Werke AG (Bavarian Motor Works), was founded in 1916. This legendary German brand is one of the world's best-selling luxury carmakers and has long been a sought-after choice for Australian car buyers. Its comprehensive model range includes hatches, sedans, wagons, SUVs, coupes and convertibles, plus everything from high-performance vehicles to petrol-electric hybrids and electric cars.
Popular BMW models include:
3 Series. A high-performance drive available in an extensive range of variants.
X1. A compact SUV loaded with safety gear and myriad other features.
X5. Five-door, medium-sized SUV available with five or seven seats, petrol or diesel engines and all- or rear-wheel drive.
Bolwell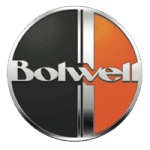 Aussie sports car manufacturer Bolwell first started producing vehicles in the period from 1962 to 1979. Though it disappeared from sight for a time, Bolwell returned in the 2000s with the limited production Nagari Mk X.
Popular Bolwell models include:
Nagari Mk X. This high-performance mid-engined coupe gets its power from a 3.5-litre Toyota V6.
Bufori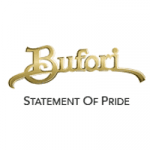 Founded in Sydney in 1986, Bufori specialises in hand-built luxury and sports cars. Inspired by American coupes in the 1930s, the Khouri brothers aimed to combine this old-world style with modern technology. Now based in Malaysia, Bufori sells its vehicles in several markets around the world.
Popular Bufori models include:
Geneva. Luxury saloon that combines a 6.4-litre V8 with the latest technology and classic styling.
La Joya. A uniquely styled and luxurious car with a body made of a carbon fibre and Kevlar composite material
Bugatti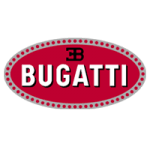 Founded in 1909, French carmaker Bugatti manufactures some of the most exhilarating high-performance sports cars the world has ever seen. Now owned by Volkswagen, Bugatti's limited-production vehicles are extremely rare and highly sought-after by the rich and famous.
Popular Bugatti models include:
Veyron. Legendary sports car with more than 1,000HP and a top speed of over 400km/h.
Chiron. A super sports car that produces an astonishing 1,500HP and holds the world record fastest time for the 0-400-0km/h.
Caterham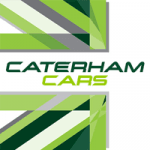 British carmaker Caterham specialises in lightweight sports cars known for their impressive handling and performance. Founded in Caterham, Surrey, in 1973, the company's Clubman sports car evolved from the original Lotus Seven. Melbourne-based Caterham Cars Australia imports a number of models for use on the road and the track.
Popular Caterham models include:
Seven 275. Powered by a 1.6-litre Ford Sigma Ti-VCT, the Seven 275 travels from 0-100km/h in 5.5 seconds and has a top speed of 190km/h.
Seven 355. Fitted with the Caterham-Ford 2.0 litre motor, the Seven 355 travels from 0-100km/h in 5.5 seconds and has a top speed of 208km/h.
Seven 485. The Caterham-Ford 2.0 litre engine powers the Seven 485 from 0-100km/h in just 3.9 seconds and helps it reach a top speed of 240km/h.
Chery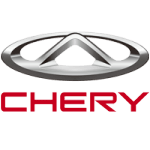 Chinese car manufacturer Chery is a state-owned corporation and was founded by the Chinese Government in 1997. It became China's largest exporter of passenger cars in 2003 and Chery Motors Australia has been importing its models to our shores since 2011.
Popular Chery models include:
J1. A compact hatch designed for budget-conscious Aussie buyers.
J3. Cheap small hatch with an extensive list of inclusions.
J11. A 2.0-litre petrol SUV with an entry-level price tag.
Chevrolet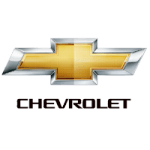 There are few American car brands more iconic than Chevrolet. Founded in 1911, this world-renowned General Motors brand is not only popular in the US but also has a global presence.
Chevy is currently not represented in Australia, where Holden is tasked with flying the GM flag. However, private importers can bring some models to our shores.
Popular Chevrolet models include:
Silverado. Big and brash pick-up truck with plenty of grunt.
Tahoe. Large SUV powered by a 5.3L V8.
Corvette. The iconic sports car that offers a high level of performance without a big price tag.
Chrysler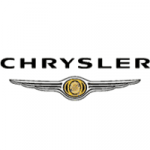 Though it once boasted production facilities in South Australia, Chrysler's days as a local manufacturer are long gone and it now imports a limited number of models under the Fiat Chrysler Australia name. It also maintains an extensive dealer network around the country.
Popular Chrysler models include:
300C. A luxury, family-friendly sedan with an extensive range of standard inclusions.
300SRT. V8-powered sedan with 350kW of power and an eight-speed automatic transmission.
Citroën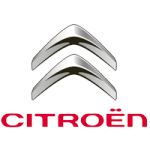 French manufacturer Citroën was founded by French industrialist André-Gustave Citroën in 1919. Known for its innovative and unconventional approach to vehicle design, the marque has been part of the PSA Peugeot Citroen group since the 1970s.
Its range of unique automobiles includes small hatches, medium and large sedans, people movers, SUVs and light commercial vehicles.
Popular Citroën models include:
C3. Leading-edge technology and customisable colour options help this supermini stand out from the crowd.
C4 Cactus. Fuel-efficient and distinctive SUV available with petrol or diesel engines.
Grand C4 Picasso. Practical and versatile people mover with plenty of cabin space.
Dodge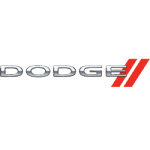 After starting life in 1900 as a supplier of parts to the carmakers of Detroit, Dodge Brothers Company started manufacturing complete automobiles in 1914. Now a part of Fiat Chrysler Automobiles, its vehicles were sold on Australian shores by Fiat Chrysler Australia. However, it's no longer possible to buy new Dodge vehicles down under.
Popular Dodge models include:
Journey. Crossover SUV with a range of practical features and an optional third row of seating.
Ferrari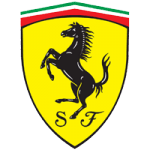 There is no car manufacturer in the world more famous than Ferrari. The renowned 'prancing horse' badge can trace its roots back to 1939, when Enzo Ferrari founded the now-legendary carmaker out of Alfa Romeo's race division. As well as a long and proud history in Formula 1 racing, Ferrari has continued to produce iconic high-performance vehicles right up to the present day.
Popular Ferrari models include:
812 Superfast. Front-mid engine V12 flagship that produces 588kW of power and a 0-100km/h time of 2.9 seconds.
California. Convertible supercar with the good looks and performance you'd expect from a Ferrari.
488. Two-door coupe with a V8 engine and an iconic Ferrari appearance.
Fiat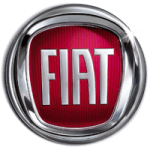 Founded in Turin in 1899, Fiat has been one of Italy's best-selling carmakers for more than a century. Now part of the Italian-American Fiat Chrysler Automobiles Alliance, Fiat produces small, medium and mid-sized hatches, SUVs and also light commercial vans. It is distributed in Australia by Fiat Chrysler Australia and has developed a loyal local following.
Popular Fiat models include:
500. Cute little hatch available in a huge range of colour combinations.
500C. Good-looking hatch packed with state-of-the-art features and technology.
500X. Five-seat, five-door SUV based on the 500 platform.
Ford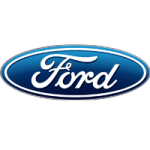 Henry Ford and the company he founded in Michigan in 1903 will forever be closely linked to the history of the automobile. Ford also has a long and proud tradition of building cars in Australia, but ceased local production in 2016. Despite this sad end, Ford still offers a large range of hatches, sedans, SUVs and light commercial vehicles to Australian drivers.
Popular Ford models include:
Falcon. The legendary family sedan that's long been a common sight on Australian roads.
Ranger. Tough, uncompromising ute designed for tradies and farmers.
Focus. Practical small hatch that's one of the most popular cars in the world.
Great Wall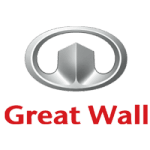 China's Great Wall Motors was established in 1984, but it only entered the Australian market for the first time in 2009. As China's largest producer of SUVs and pickup trucks, Great Wall's pitch to Australian buyers is based on affordable and durable work utes.
Popular Great Wall models include:
Steed. Ute designed for tradies and farmers and available as a 4x2 petrol, 4x2 diesel or 4x4 diesel.
Haval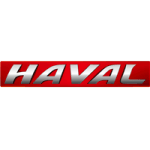 Haval is a specialist SUV manufacturer owned by China's Great Wall Motors. Established in 2013, it's a recent arrival on Australian shores, having been launched here in June 2015. All of its vehicles are backed by a five-year, 100,000km new vehicle warranty and five years of roadside assistance. However, as with any new marque, resale values are an unknown quantity.
Popular Haval models include:
H2. A small crossover SUV with a pleasing level of fit and finish.
H6. A sporty, mid-sized SUV with an impressive list of included equipment
H8. A large, spacious SUV with plenty of included equipment.
Holden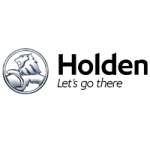 Is there a better-known name in the Australian car industry than Holden? Originally a saddlery manufacturer founded in 1856, it switched to automotive manufacturing in 1908 and became a General Motors subsidiary in 1931. Holden produced its first Australian car in 1948 and has since produced countless models that hold a special place in the hearts of many Aussie drivers.
However, with Holden set to cease manufacturing vehicles in Australia in 2017, it will now make the move from car manufacturer to importer.
Popular Holden models include:
Commodore. The iconic Aussie sedan we all know and love (unless you're a Ford fan).
Colorado. Hardworking ute available with two- or four-wheel drive and a range of body styles.
Cruze. The competitive small car available in sedan, hatch and wagon variants.
Compare Holden finance options
Honda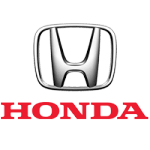 Honda Motor Company doesn't just manufacture cars; it also builds aircraft, motorcycles and even power equipment. Founded in Japan in 1946, it started producing cars in 1963.
Fast-forward more than half a century and the brand has built a reputation for impressive build quality, the latest safety features and overall reliability. Its vehicle range includes small and medium hatches, sedans, SUVs, hybrids and people movers.
Popular Honda models include:
HR-V. A small SUV with front-wheel drive, a range of trim levels and a four-cylinder petrol engine.
Civic. The worldwide bestseller boasts eye-catching styling and is available as a sedan or hatch.
CR-V. The ever-popular SUV known for its interior finish and high level of build quality.
Hyundai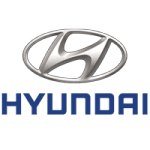 This South Korean automotive giant was founded in 1947 and is now the fourth largest car manufacturer in the world. Though Hyundai's initial arrival to Australian shores in the 1980s saw it earn a reputation as a cheap and cheerful brand, significant improvements in quality and refinement right across the range have seen it become a favourite among new car buyers.
Its range of vehicles includes sporty coupes, hatches, small and medium sedans, SUVs, people movers and even light commercial vehicles.
Popular Hyundai models include:
Tucson. A practical mid-size SUV that has taken sales charts by storm in recent years.
i30. This small hatch and wagon boasts attractive styling and a generous list of features, making it one of the top competitors in its class.
Accent. A small car with entry-level pricing, good fuel economy and suspension tuned for Australian roads.
Infiniti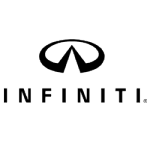 Founded in 1989, Infiniti is Nissan's luxury vehicle division. It offers an extensive range of sedans, coupes, convertibles, SUVs and petrol-electric hybrids to suit the needs of a variety of Aussie drivers. Despite this fact, the Infiniti badge is still a reasonably rare sight on Australian roads.
Popular Infiniti models include:
Q30. A crossover SUV with distinctive good looks and a high level of refinement.
QX30. A comfortable and aggressively-styled SUV with smooth on-road handling.
QX70. Powerful SUV packed with features and headlined by impressive aesthetics.
Isuzu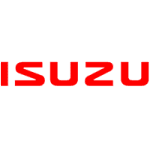 Japanese truck maker and diesel engine manufacturer Isuzu has a history dating back to 1916, when Tokyo Ishikawajima Shipbuilding and Engineering Co., Ltd and the Tokyo Gas and Electric Industrial Co. joined forces to build automobiles. Isuzu's D-Max ute and MU-X SUV are designed in Japan, built in Thailand and imported to Australia by Isuzu Ute Australia.
Popular Isuzu models include:
D-Max. Rugged and reliable ute available in a wide range of body styles.
MU-X. A seven-seat SUV wagon is based in the D-Max platform and offers plenty of grunt and a number of practical features.
Jaguar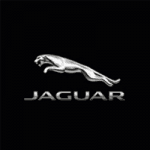 Established as the Swallow Sidecar Company in 1922, Jaguar rose to fame in the 1950s and '60s on the back of iconic Le Mans-winning race cars. It's been through a few ups and downs since those heady days, however, having merged with Land Rover to form Jaguar Land Rover and owned by India's Tata Motors.
Popular Jaguar models include:
XE. A medium sedan boasting classic Jaguar style and excellent handling characteristics.
XF. This four-door sports sedan offers an impressive engine and gorgeous good looks.
F-Type. Two-seat, front-engined sportscar available with a range of six- and eight-cylinder engines.
Jeep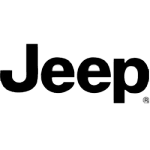 First produced in 1941, the Jeep became the light four-wheel-drive of choice for the United States Army and the Allies during World War II. Today, Jeep is owned by Fiat Chrysler Automobiles, but reputation for rugged off-road ability is still reflected in the range of SUVs and off-road vehicles it imports into Australia.
Popular Jeep models include:
Cherokee. Mid-size SUV with a distinctive appearance and good interior space and comfort.
Grand Cherokee. A large SUV with great off-road ability and good on-road handling and comfort.
Wrangler. Rugged, reliable and right at home off-road, but lacking in creature comforts.
Kia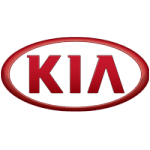 Kia, South Korea's second-largest car manufacturer, is minority owned by Hyundai, the country's largest manufacturer. Founded in 1944 as a manufacturer of steel tubing and bicycle parts, Kia's initial foray into Australia was as a value-for-money offering. However, its range now includes a full range of vehicles to suit buyers of all budgets.
Popular Kia models include:
Cerato. A stylish and versatile vehicle that won the 2016 award for Australia's Best Small Car Under $35,000.
Sportage. A medium-sized, five-door SUV based on the Hyundai Tucson.
Carnival. The practical people mover that regularly tops its category.
Lamborghini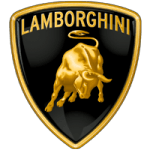 Italian manufacturer Lamborghini produces some of the most sought-after supercars and sports cars in the world. Founded in 1963, Lamborghini is now owned by the Volkswagen Group and managed by the group's Audi division. Though best known for its sleek and ultra-fast sports cars, Lamborghini is increasing its focus on the SUV sector in an effort to boost sales.
Popular Lamborghini models include:
Aventador. Stunning power, excellent handling and beautiful styling are the highlights of this two-door sports car.
Huracan. Stylish and super-quick replacement for the Gallardo, Lamborghini's highest selling model ever.
Land Rover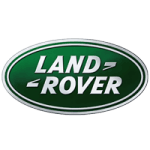 Britain's Land Rover brand is a four-wheel-drive specialist that can trace its history back to 1948. These days, Jaguar Land Rover is owned by India's Tata Motors – quite a remarkable turn of events for this British icon – but is still synonymous with go-anywhere off-road capability.
Popular Land Rover models include:
Discovery. A large SUV that combines off-road capability with on-road comfort and refinement.
Range Rover. The car that started the luxury 4WD craze still has impressive off-road ability.
Range Rover Evoque. A compact Range Rover that brings its own unique luxury and style to the premium SUV market.
Lexus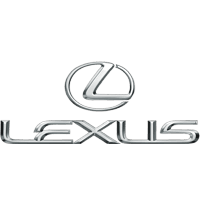 Lexus is Toyota's prestige brand and has developed a reputation for producing refined, luxury vehicles. Founded in 1989, Lexus offers a range of sedans, hatches, SUVs, 4WD wagons and sports cars to Australian drivers.
Popular Lexus models include:
IS. Good looks and unbeatable build quality are hallmarks of this performance sedan.
RC. Stylish sports coupe designed to get the heart racing.
RX. A mid-size SUV with impressive handling and a long list of features.
Lotus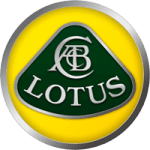 This iconic British sports car manufacturer was established in 1952 and built a reputation for building stylish cars known for their light weight and excellent handling characteristics. Ownership of the classic marque has changed hands several times since the 1980s, with Lotus coming under the control of China's Geely in 2017. Its cars are still designed and produced in England, and are imported down under by Lotus Cars Australia.
Popular Lotus models include:
Elise. Standout styling and race-bred dynamics make the Elise a legendary British sports car.
Evora. Fast, comfortable and good-looking sports car.
Exige. Excellent performance and an enjoyable driving experience make the Exige a popular choice for keen drivers.
Maserati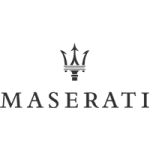 This Italian luxury car manufacturer was founded in Bologna in 1914, and has a reputation for combining interior refinement and comfort with a high level of performance. Purchased by Fiat in 1993, it now comes under the ownership umbrella of Fiat Chrysler Automobiles but still remains known for its range of high-end vehicles.
Popular Maserati models include:
Ghibli. Powerful and refined mid-size sedan that offers plenty of driving enjoyment.
Quattroporte. Beautiful inside and out, this ultra-luxury sedan turns heads everywhere it goes.
GranTurismo. A sports coupe that combines high-level performance with an impressive level of comfort.
Mazda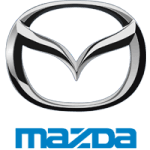 Founded in 1920 and with a history of manufacturing machine tools and autorickshaws, Mazda even produced weaponry for the Japanese military in World War II. Its first cars rolled off the production line in the 1960s, and today it's known for producing a wide range of high-quality and reasonably priced vehicles. In fact, Mazda was the second-highest selling vehicle brand across Australia in 2016.
Popular Mazda models include:
BT-50. Workhorse ute available with two-wheel drive, four-wheel drive and your choice of single- or dual-cab configurations.
Mazda3. Small-sized sedan and hatch with great handling and a long list of standard features.
CX-3. Small, stylish SUV available with front-wheel or all-wheel drive.
Compare Mazda finance options
Read our Mazda CX-5 review
Mercedes-Benz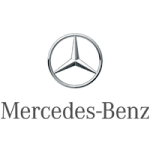 The Mercedes-Benz badge has long been associated with the highest levels of automotive engineering and quality. Founded in the 1880s and owned by Germany's Daimler AG, the three-pointed star badge graces a range of prestige luxury sedans, hatches, wagons, coupes, roadsters, sports cars and even SUVs.
Popular Mercedes-Benz models include:
C-Class. Well-equipped and easy on the eye, the C-Class is available as a sedan, estate, coupe or cabriolet.
CLA-Class. Offered as a coupe or shooting brake, the CLA-Class features advanced safety technology and excellent dynamics.
GLC. This stylish and efficient vehicle is available as a coupe or an SUV.
Mini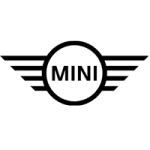 England's Mini specialises in stylish, zippy small cars, and there are few vehicles more closely associated with the swinging '60s than this iconic marque. Originally owned by the British Motor Corporation, Mini is now a subsidiary of German manufacturer BMW. Despite the change in ownership, Mini is still famous for its legendary styling and agile-handling vehicles.
Popular Mini models include:
Cooper. One of the most famous cars in the world with all the modern creature comforts.
Cabrio. Cool convertible known for its fun driving characteristics.
Countryman. A fuel-efficient Mini designed to carry the whole family in comfort.
Mitsubishi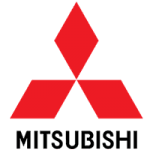 Mitsubishi Motors Corporation can trace its automotive origins back to 1917 and Mitsubishi Shipbuilding Co., Ltd's introduction of the Mitsubishi Model A, the first series-production vehicle to come out of Japan. In modern times, Mitsubishi is now one-third owned by Nissan and produces a complete range of passenger vehicles. From sedans and hatches to SUVs, light-commercial vehicles and even hybrid models, there are vehicles in the Mitsubishi range to suit a wide variety of drivers.
Popular Mitsubishi models include:
Triton. Tough ute ready for action as a tradie's work vehicle or a practical family truck.
ASX. Small value-for-money SUV designed with city use in mind.
Lancer. Front-wheel drive sedan or hatchback available with a choice of engines and gearboxes.
Nissan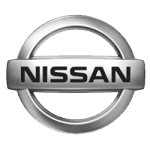 Japan's Nissan Motor Company was founded in 1933 and today forms part of the Renault-Nissan Alliance. As a result, the French carmaker holds a 43.4% voting stake in Nissan.
Nissan's vehicle range is comprehensive, including small and mid-sized passenger cars, SUVs of all shapes and sizes, high-performance coupes and roadsters, and light commercial vehicles. It even sells the fully-electric Leaf hatch, a car designed with the environment in mind.
Popular Nissan models include:
Navara. Single, dual-cab or 'king'-cab ute available with a choice of engines, transmissions, and two- or four-wheel drive.
X-Trail. Versatile mid-sized SUV available with five or seven seats.
Qashqai. A front- or all-wheel-drive SUV with an extensive range of engine, transmission and trim choices.
Need a medium SUV? Read our Nissan X-Trail review
Opel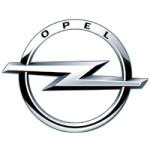 German brand Opel was first founded as a sewing machine manufacturer in 1862. It started making bicycles in 1886 and had produced its first automobile before the start of the 20th century.
While Opel has now ceased operations in Australia, support and servicing for its range of vehicles is provided by Holden. Several of its models are also imported as Holden-badged models and sold around the country by Holden dealers.
Popular Opel models include:
Astra. Hot hatch available with a number of different petrol- and diesel-powered variants.
Cascada. Comfortable soft-top convertible with a solid list of features.
Insignia. All-wheel-drive sedan with high level of finish and quality safety equipment.
Peugeot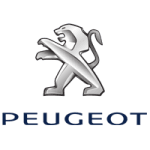 This famous French marque can trace its history back to 1810, when the preceding family business was established to manufacture coffee mills and then bicycles. Peugeot produced its first car in the 1880s, and the brand has been involved in motor sport for more than a century.
Now owned by Groupe PSA, Peugeot produces a large range of small hatches, mid- and large-sized passenger cars, SUVs and sports coupes.
Popular Peugeot models include:
308. A multi-award winning five-door hatch known for its sporty styling and unique driving experience.
3008. Robust and elegant SUV that was named 2017 European Car of the Year.
508. Available as a sedan or touring wagon, the 508 combines modern safety technology with a long list of standard inclusions.
Porsche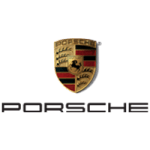 German marque Porsche has long been synonymous with high-performance sports cars, but in recent years has also developed a strong following for its luxury SUVs. Founded in Stuttgart in 1931, Porsche is now owned by the Volkswagen Group. If you're looking for a high-end, high-performance coupe, convertible, sedan or SUV, one or more Porsche models may very well be near the top of your shopping list.
Popular Porsche models include:
911. A legendary sports car famous for its nimble handling and memorable driving experience.
Macan. Luxury all-wheel-drive SUV with plenty of engine options (and plenty of power).
Cayenne. A large five-seat SUV that saved Porsche from oblivion when it was introduced in the 1990s.
Proton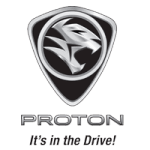 Malaysian carmaker Proton was established in 1983 and originally produced re-badged Mitsubishi Motors products. However, it now produces a range of budget-conscious cars that are designed in-house, and currently imports three models to sell on the Australian market.
Popular Proton models include:
Suprima S. Feature-packed five-door hatch with a 5-star ANCAP safety rating.
Preve. Safe and practical sedan designed to suit the whole family.
Exora. A practical and fuel-efficient people mover with seating for seven.
Renault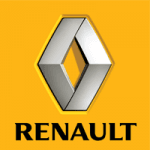 Engineer Louis Renault built his first cars in the 1890s and founded the Renault Corporation with his brothers Marcel and Fernand in 1899. Headquartered near Paris, the Renault Group was the 10th largest car manufacturer in the world in 2015, and has a 43.4% controlling stake in Nissan.
Its Australian range includes everything from hot hatches through to sedans, wagons and vans.
Popular Renault models include:
Megane. Stylish and feature-laden vehicle available as a hatch, sedan or wagon
Captur. Sleek crossover SUV with unique styling and plenty of interior space.
Koleos. Elegant, mid-sized SUV that's also competitively priced.
Skoda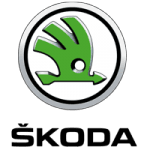 Czech automobile manufacturer Skoda started life in 1895 as Laurin & Klement, a bicycle manufacturer, but started building cars by 1905. Since becoming a wholly owned subsidiary of the Volkswagen Group in 2000, Skoda has gradually shifted from an entry-level manufacturer to become a more upmarket brand. It produces a range of hatches, sedans, wagons and SUVs based on VW "sister" vehicles.
Popular Skoda models include:
Octavia. Mid-size family sedan boasting a range of practical configurations and a full list of features.
Superb. Large family-friendly car with impressive engine and good value for money.
Yeti. An innovative and practical SUV with truly unique looks.
SsangYong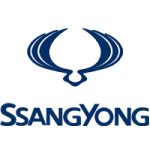 SsangYong Motor Company is South Korea's fourth-largest car manufacturer. Founded in 1954, the carmaker became a subsidiary of India's Mahindra & Mahindra Limited multinational car manufacturing corporation in 2011.
SsangYong arrived on Australian shores in 2006 and offers a small range of SUVs, utes and people movers.
Popular Ssangyong models include:
Korando. Small SUV with a price tag that won't break the bank.
Rexton. Seven-seater SUV with the capability to go off the beaten track.
Stavic. Budget-conscious people mover to help you get the family from A to B (and back again).
Subaru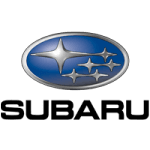 Founded in Japan in 1953, Subaru is named after the Pleiades star cluster. Innovation and technology are hallmarks of the Subaru range, with the carmaker famous for its use of boxer engines and symmetrical all-wheel drive. Though its sporty and super-fast WRX has turned a few heads in its time, Subaru's range of sedans and wagons have also proved to be big hits with Aussie buyers.
Popular Subaru models include:
Outback. A practical off-road wagon packed with creature comforts.
Liberty. Comfortable mid-size sedan that has experienced a resurgence in popularity in recent years.
WRX. Turbocharged rocket that offers a whole lot more performance than its price tag would suggest.
Suzuki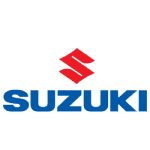 Japan's Suzuki Motor Corporation can trace its roots back to 1909, when the Suzuki Loom Works were founded to build weaving looms for Japan's booming silk industry. The company made the switch to motorcycle manufacturing after World War II and produced its first commercial vehicle in 1955.
Today, Suzuki has a reputation for producing small, innovative and reliable vehicles to suit a wide range of drivers.
Popular Suzuki models include:
Swift. Sporty hatchback known for fun handling, impressive features and good value for money.
Ignis. A small car and SUV combo that provides unique design and a fuel-efficient engine.
Grand Vitara. Affordable mid-sized SUV with a hard-earned reputation for off-road prowess.
Compare Suzuki finance options
Tata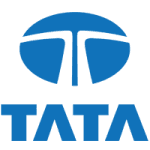 Tata Motors is India's largest car manufacturer, but it started life in 1945 as a manufacturer of locomotives. Its first commercial vehicle came off the production line in 1954, and today offers one model to Australian drivers. Melbourne-based Fusion Automotive imports Tata's Xenon ute, which is targeted at farmers and tradies and available with 2- or 4-wheel drive.
Popular Tata models include:
Xenon. Rugged ute available as a cab-chassis or utility configuration, with single- and dual-cab body styles offered.
Toyota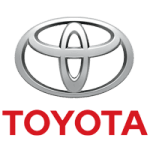 Founded in Japan in 1937, Toyota has a truly global footprint and is the world's largest car manufacturer. It's also the number-one choice for Australian car buyers, with 1 in every 5 vehicles sold Australia-wide wearing a Toyota badge. Famous for build quality and reliability (but not sex appeal), Toyota's model range includes everything from hatchbacks and sedans to SUVs, utes and even hybrid electric vehicles.
Popular Toyota models include:
Compare Toyota finance options
Volkswagen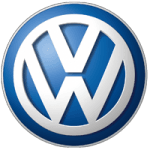 This famous German marque started life in 1937 as the maker of "The People's Car", and today has grown to become the world's second largest car manufacturer. Known for its innovative and exciting engines combined with groundbreaking design, VW has nonetheless developed something of a reputation for reliability problems with some transmissions. Its widely-publicised violation of EU emission regulations didn't help matters.
Popular Volkswagen models include:
Golf. The sporty, enjoyable and feature-packed small car that's won a host of awards.
Polo. A fuel-efficient small car loaded with features.
Amarok. Tough 4WD ute ready to tackle the roughest terrain.
Compare Volkswagen finance options
Volvo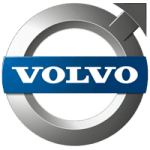 This Swedish carmaker may not have a reputation for being remotely cool or sexy, but what it lacks in pizzazz it makes up for with impressive build quality, enviable durability and innovative safety features. Founded in 1927 and headquartered in Gothenburg, Volvo was sold to Ford in 1999 and was then bought by China's Geely Holding Group in 2010. The luxury carmaker is also on the rise, having notched up its best-ever year of sales in Australia in 2016.
Popular Volvo models include:
XC90. This luxury seven-seater SUV stands as Volvo's flagship model.
XC60. A mid-sized family SUV designed to take you and the kids just about anywhere.
V40. Distinctive design and an impressive list of features make this luxury hatch a popular choice.
Compare car loans you can use for a new car
More guides on Finder