FCCS Car Loans
Take advantage of a competitive variable rate and a car buying service with a car loan from FCCS Credit Union.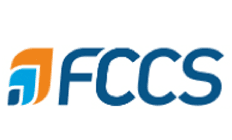 We're committed to our readers and editorial independence. We don't compare all products in the market and may receive compensation when we refer you to our partners, but this does not influence our opinions or reviews. Learn more about Finder .
Ford Co-operative Credit Society Limited (FCCS) Credit Union is now trading as Geelong Bank. All product information below is correct.
Credit unions operate differently from banks—they are run to benefit members rather than stakeholders. This means that any possible profits are passed on directly to members. Started in 1974 by a group of Ford Motor Company employees, FCCS Credit Union soon developed into a financial institution engaged in mutually beneficial, customer-owned banking.
FCCS offers a range of loans options, insurance products and banking accounts that are designed to benefit its members. If you're in the market for a car loan and are looking to take advantage of competitive rates, a free redraw facility and a free car buying service, you might want to consider a car loan from FCCS Credit Union.
How do FCCS Car loans compare?
Types of car loans offered by FCCS
Rewards Car Loan. This loan offers a competitive variable rate with the purchase of a new car. Loan terms are available up to seven years and for amounts above $5,000. There are also insurance protection options available plus a free car buying service to help you find and purchase your new vehicle.
Car Loan. The Car Loan allows borrowers to purchase used cars for amounts above $5,000. This loan is offered at a competitive variable rate for up to seven years and there is also a private fleet car buying service available.
---
Awards
First place in Money Magazine's Best of the Best awards for the Superfund Maximiser account in 2009, 2010 and 2011
---
Features and benefits of FCCS car loans
Additional repayments. FCCS allows you to make additional repayments, including lump sum payments, that can help you pay off your loan sooner and save money in interest costs.
Redraw facility. If you choose to make additional repayments you have the ability to redraw those payments should you need them. This is a flexible feature that may encourage you to make additional repayments.
Loan protection insurance available. This insurance can offer you protection against accidents, illness or involuntary unemployment that may prohibit you from making loan repayments as you had planned.
Automatic repayments. FCCS' preferred method of payment is via salary deduction, although the credit union does allow you to make repayments via direct debit from a savings or transaction account.
Online application. FCCS lets you apply for its car loans online, with no need to go through a loan interview at a branch. The approval process is relatively quick and simple and can help you get into your car sooner.
---
What other products does FCCS provide?
Loans. As well as car loans, FCCS offers home loans, personal loans, overdrafts and share investment loans.
Credit and debit cards. FCCS offers a Redicard that acts as a debit card linked to your transaction account, as well a MyCard Low Rate MasterCard and a MyCard Platinum MasterCard.
Insurance. The insurance range includes Home and Contents Insurance, Landlord Insurance, Car Insurance, Boat and Caravan Insurance, Travel Insurance and Loan/Mortgage Protection Insurance.
Savings and transaction accounts. You can choose from a range of savings and transaction accounts for people in all financial situations, including kids and seniors. There are also online accounts, term deposits and self-managed super fund (SMSF) savings accounts.
---
How to apply
You can apply for a car loan online through the FCCS website. You will need to be over the age of 18, have a good credit rating and be a member of FCCS. When you apply, you will need to have the following information handy:
A current payslip or letter from your employer outlining your commencement date and salary details
Proof of any other income, if applicable
If you are self-employed you will need to provide full financial statements and tax assessments for the last two years, and current figures that are no more than three months old
Statement for your home loan and any other loans
Credit card and store card statements
A copy of a recent rental lease or a letter from the owner if you are boarding
Information about the car you intend to purchase, including make, model and condition (if it is a pre-owned vehicle)
More guides on Finder