Car Insurance for Drivers Over 50
Over 50? It could be worth reviewing your car insurance.
Getting older definitely has its downsides, but there are a few perks as well. If you are in your 50s and it's been some time since you last reviewed your car insurance, it could be worth comparing other options on the market to see what's out there. Paying less for car insurance can be one of them as insurers recognise your experience on the road and driving history.
Finding the right car insurance is a balancing act, and this guide will help you walk that line. Remember to check your discounts first and keep them in mind when comparing prices.
Review your policy after reaching a new age bracket to make sure you aren't paying more than you need to.
You can take your no-claims bonus with you when switching car insurance.
It can still be worth checking quotes even if you're happy with your current provider just to ensure that your premiums are typical for the market. If you do find a cheaper quote for an equivalent policy, your current insurer may be willing to lower your prices and you can save without needing to switch.
Compare policies from these Australian brands
7 steps to pay less for your policy
With the increase in competition among car insurance brands, more and more providers are offering a wide range of discounts and bonus offers to keep existing customers and to get new ones. Here are just a few of the steps you can take to get affordable cover:
Restrict drivers. Many insurers will let you choose to restrict drivers. If no one under 25 will be driving your car, make sure you specify this. If you don't, then you might be paying more than you need to.
Choose your excess. Insurers that offer a variable excess option can help you reduce your premiums. Select a higher excess for lower premiums, or choose a lower excess for easier claims if you don't mind higher premiums.
Get a multi-policy discount. This discount is for customers that hold multiple insurance policies from the same insurance company. The way it works will vary between insurers, but it's widely available and worth looking for.
Accumulate your no-claims bonus. You can take this discount with you when switching to a new insurer, which means it's worth growing over time. In the long run, comprehensive policies can help you grow this more easily as they can include options for making no-fault or broken glass claims without losing your no-claims bonus.
Pass a safe driving course. Some insurers will reduce prices for good drivers that have passed an approved road safety course.
What should I be looking for in my policy?
No matter how old you are, it's always worth considering each aspect of an insurance policy. Over 50s and pensioners in particular might want to look for the following:
Restricted driver option. Many insurers will offer restricted driver options. Since your age discounts are so considerable at 50+, it's worthwhile to look for this option.
Variable excess option. You can't adjust your own excess and premiums if the insurer doesn't offer this choice.
Limited use discounts. If you aren't driving as much as you used to, there's no reason to be paying as much as you were. Limited use or pay-as-you-drive policies can make an exceptional difference for those that don't drive much.
Pay monthly at no extra cost. If you can afford to pay your annual premiums in one large sum, that's often the most cost-effective choice. For many pensioners, this isn't an option. You can specifically look for policies that let you pay premiums monthly, without paying more in total costs.
What types of cover are available?
Almost everyone in Australia has the same cover options. Picking the right one involves finding that balance between cost and cover.
Third party property alone. This is inexpensive liability-only insurance that covers you for damage to other people's property.
Liability refers to the money you're liable to pay for damaging someone else's property.
These liability expenses are some of the most expensive risks you'll face on the road, and this type of policy can provide up to $20 million in cover.
Third party only policies are some of the most affordable car insurance policies on the market, and liability cover is one of the most important forms of protection.
You generally won't get more than minimal protection for your own vehicle, if any, with this type of cover. It is intended for liability costs only. If you want to protect your vehicle, this type of cover is generally not suitable.
Third party property, with fire and theft cover. This includes liability insurance plus cover if your car is stolen or damaged by fire.
This policy delivers all-important liability cover as well as cover for your car in the event of it being stolen or damaged by fire.
Fire and theft are two of the most common causes of car insurance claims, so this policy can be an effective balance of cost and cover
This policy is considerably more affordable than comprehensive car insurance, but also has a reduced level of protection. It may be the right balance of cost and cover for people who can't afford to replace their car, but don't want to pay more for comprehensive insurance.
If this combination of cost and cover sounds like the right balance for you, compare third party liability policies with fire and theft cover.
Comprehensive car insurance. This is a thorough level of protection that can cover you against damage from hail, storms, flooding and more.
Typically, only comprehensive car insurance can cover you against a wide range of different damage.
Extras often start with comprehensive cover. If you want cover for windscreen glass replacements, free towing or similar benefits, then comprehensive car insurance might be the way to go.
Comprehensive car insurance also includes all the benefits of liability cover.
With comprehensive car insurance, you are getting some of the most effective protection on the market.
Driver's license requirements for over 50s in Australia
There are no special licensing requirements when you turn 50, and you can start accessing lower premiums by simply comparing quotes and switching car insurance as normal.
Once you turn 70 or 75, special conditions may start applying in Australia based on your license type and state. You can learn more about these requirements here, along with more information on car insurance for people over 70.
Compare car insurance quotes if you are over 50
---
Get the latest car insurance news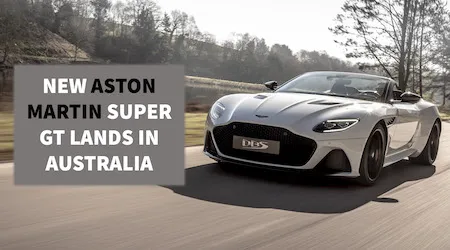 Car Loans
The flagship model of Aston Martin's Super GTs, the DBS Superleggera Volante, is here, if you can afford it. Read more…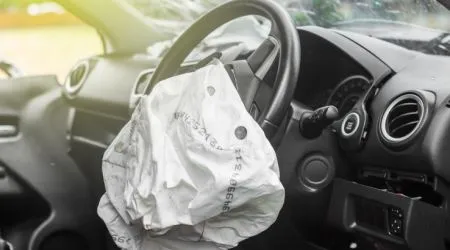 Insurance
A number of car manufacturers are warning drivers of the dangerous airbags and urging them to check their vehicles. Read more…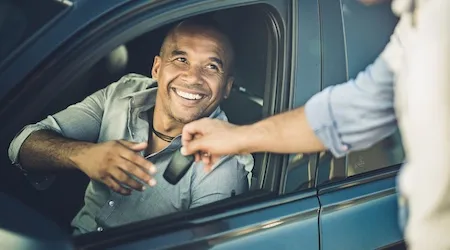 Related Posts