Finder makes money from featured partners, but editorial opinions are our own.
Car Insurance Exclusions
Know what your car insurance policy will and won't cover before you hit the road.
Unfortunately, car insurance doesn't cover everything and it's important you understand what is - and isn't - included, so you don't end up out of pocket.
Whether you've got a comprehensive car insurance policy, third party property damage policy, or a third party fire & theft policy, you can find the list of general exclusions in the product disclosure statement (PDS) on the provider's website.
Common car insurance exclusions
The product disclosure statement (PDS) lists the general exclusions of the policy. You should always read the PDS before choosing an insurance policy.
Here are 13 important car insurance exclusions you should be aware of before hitting the road.
⚠️ Unlicensed or improperly licenced drivers
You must have a valid licence to be covered by insurance. This includes renewing your licence on time and only driving vehicles that you're licensed to drive.
If your licence has expired at the time of an accident, even by a day, you're unlikely to be covered.
⚠️ Unregistered vehicles
If you drive your car while it's unregistered, your insurance will be void. Driving an unregistered vehicle is illegal unless you're driving to get it registered or have a special permit allowing you to drive the vehicle.
⚠️ Driving while under the influence of alcohol or drugs
No insurer will cover you if you try to claim for an accident that happened while you were under the influence of alcohol or drugs. This includes prescription medications that impact your ability to drive. Refusing to take a drug or alcohol test may also impact your ability to claim.
⚠️ Driving a car that isn't roadworthy
Insurers may deny your claim if it's clear your car wasn't roadworthy. This includes bald tyres. broken lights, and worn-out brakes.
⚠️ Modifying your car (without telling your insurer)
If you alter your car without letting your insurer know, it may result in a claim being denied. Whenever you make modifications, always update your insurer to check if cover still applies. Even better, check with the insurer before making the change.
⚠️ Restricted drivers
If you add a driver age restriction to your policy, you may be able to enjoy cheaper premiums. However, any drivers under that age limit will not be covered by your insurance.
⚠️ Driving your car while it is overloaded
You won't be covered if you're driving with too many passengers, an unsecured load, a load that's over the legal limit, or a load above what your car is designed to carry or tow.
If you're planning on towing a trailer or caravan, check your car manufacturer's specifications to find out how much your vehicle can safely tow.
⚠️ Legal confiscation or repossession of your car
If your car is legally repossessed, confiscated, or lawfully destroyed by the authorities, you won't be covered by your car insurance. This exclusion also applies to any personal items that were in your vehicle at the time.
⚠️ Mechanical or electrical breakdown
Most insurers don't cover any structural, mechanical, electrical or electronic failure or breakdown. However, if you have roadside assistance, you may be able to access minor breakdown-related repairs and emergency towing services.
⚠️ Motor sports or reckless acts
Car insurance will not provide cover if you participate in any kind of motor sport, including on race tracks, four-wheel drive adventure parks, rallies, skills tests or hill climbs.
You also won't be covered if your claim arises because you were participating in street racing, or driving recklessly.
⚠️ Hiring out your car
Renting out your car or driving for a rideshare service is likely to void your cover. Many insurers exclude claims that arise because your car was being used for hire, fare or monetary reward. If you do plan on using your car for a ridesharing service, compare rideshare car insurance options.
⚠️ Not paying your premiums
If you don't pay your car insurance premiums on time, you could find yourself unprotected. Consider setting up an automatic direct debit to reduce the chance of this happening.
What else isn't covered?
The situations listed above are only some of the events and circumstances that comprehensive car insurance won't cover. There are plenty of other exclusions that apply, such as:
No cover for loss or damage that occurs outside Australia
No cover for intentional loss or damage caused by you, or by someone acting with your consent
No cover for loss or damage that arises due to revolution, war or terrorism
No cover for the cost of repairing old damage
No cover for loss of value or depreciation of the car due to it being damaged and then repaired
No cover for unauthorised repairs
No cover if you accidentally use the wrong fuel or lubricant for your vehicle
No cover when your car is being used to transport dangerous, hazardous or poisonous goods
No cover if the driver of your vehicle leaves the scene of an accident when they are required by law to stay at the scene
No cover for liability due to the death or bodily injury of any person (this type of cover is provided by compulsory third party insurance)
No cover for consequential loss of any kind, such as loss of income or wages, losses related to stress or anxiety, or medical expenses
No cover if you drive your car after it has been damaged in an incident (unless you were not reasonably aware that this could lead to further damage
No cover if you fail to take reasonable precautions to prevent any loss, damage or liability occurring
No cover for the replacement of non-damaged parts, including when those parts belong to a set (for example, if two of your set of four alloy wheels are damaged, your policy will only cover the cost of replacing the two damaged items, not the whole set)
No cover if you don't accompany your car when it is up for private sale and taken for a test drive
No cover if your car is used for any unlawful purposes
This list is not exhaustive and will vary between insurers. Read the PDS to know what exclusions apply to your car insurance policy.
Your car insurance responsibilities
When you take out car insurance cover, you agree to meet certain obligations under the insurance contract. If you fail to meet those responsibilities, your policy could be voided.
To ensure that you will always be covered by your policy you must:
Take all reasonable precautions to prevent damage or theft. If you leave your car unlocked, unattended and with the keys in the ignition in a busy public car park, don't expect an insurer to pay your claim. So lock your car and close the windows when it's unattended, remove the keys from the ignition, accompany anyone who takes your car for a test drive when you're selling it, and avoid dangerous situations like rising floodwaters.
Keep your car in good condition. It's your responsibility to make sure your vehicle is well maintained and kept in a roadworthy condition. Replace worn-out tyres with new ones, replace broken brake lights, fix major rust issues and repair any scratches and dents you don't claim on your policy.
Service your car regularly. You'll need to make sure that your car receives regular servicing at the manufacturer's recommended service intervals. Keeping records of each service will also come in handy if you ever need to claim for mechanical damage that arises because of an incident covered by your policy.
Co-operate at claims time. You also have a responsibility to provide honest and complete information when you make a claim, and to provide any documentation the insurer requests to support your claim.
If you don't meet any of these responsibilities, the insurer can pursue either or both of the following options:
Reduce or refuse your claim
Cancel your policy
And if you're guilty of fraud, the insurer is well within its rights to treat your policy as if it never existed.
The sheer length of the list of general exclusions from most car insurance policies can seem a bit overwhelming at first, but the reality is that most of them are commonsense and can be easily avoided. If you stick to the road rules and abide by the terms and conditions outlined in your policy, you shouldn't have any trouble accessing the cover you need if you ever have to make a claim.
Compare car insurance
Why you can trust Finder's car insurance experts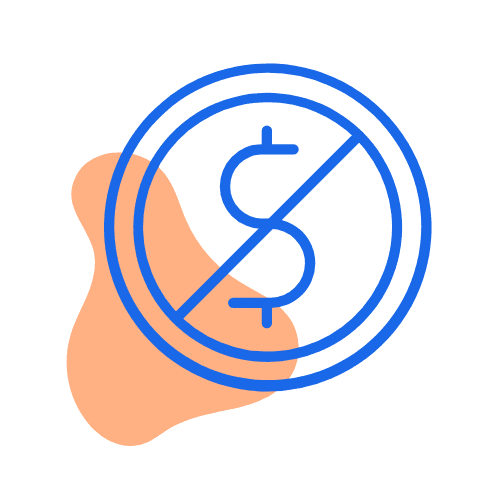 We're free
You pay the same as buying directly from the car insurer. Better still, we regularly run exclusive deals that you won't find on any other site – plus, our tables make it easy to compare policies.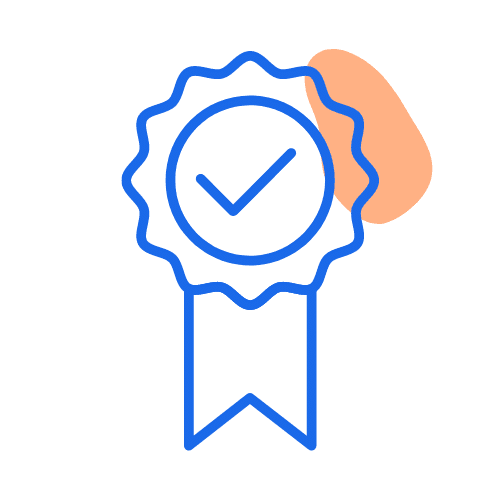 We're experts
Our team of car insurance experts have
researched and rated
dozens of policies as part of our
Finder Awards
and published 330+ guides to make it easier for you to compare.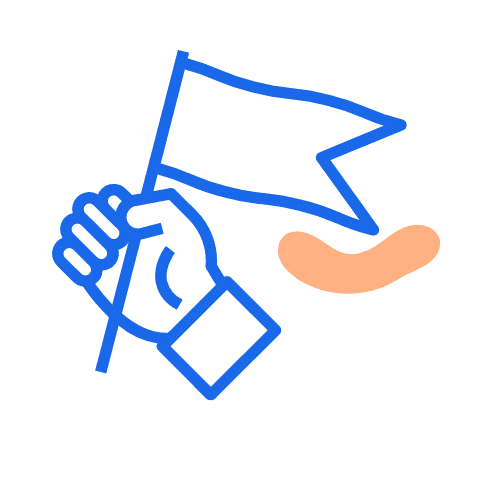 We're independent
Unlike other comparison sites, we're not owned by an insurer. That means our opinions are our own and we work with lots of car insurance brands, making it easier for you to find a good deal.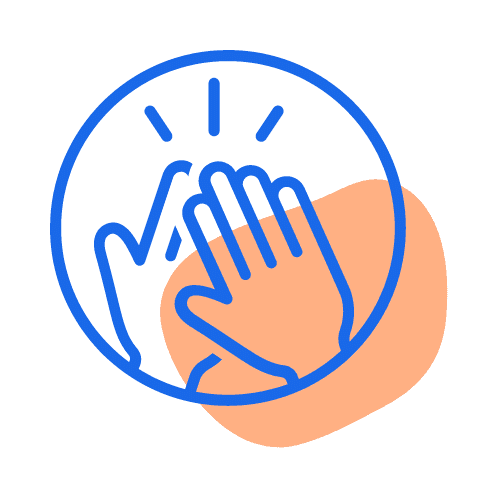 We're here to help
Since 2014, we've helped 300,000+ people find car insurance by explaining your cover options, simply and clearly. We'll never ask for your number or email. We're here to help you make a decision.