Car Gap Insurance
How does car gap insurance work and is it worth having?
We're reader-supported and may be paid when you visit links to partner sites. We don't compare all products in the market, but we're working on it!
Car gap insurance is an extra level of protection for cars with finance owing on them. If you get into an accident and the car is written off, your insurance might not pay enough to cover the value of the car and the remaining portion of the loan.
Gap insurance covers the difference. Depending on your needs, it might be almost essential or almost worthless. This guide explains how to find out if it's the smart choice for your situation.
Car gap insurance in action
Car gap insurance is simple in principle. If you have a car loan or have purchased a car under finance and get into an accident resulting in a total loss, gap insurance will cover the difference between the amount your car insurance pays and the amount you owe the lender or car dealer. This amount will typically be the market value of the car at the time of the accident plus the amount left owing on your car loan.
The exception is if you have an agreed value car insurance policy, in which case your car insurance will pay that amount instead of the market value at the time of the accident.
Gap insurance can be particularly important when you consider the effect depreciation has on the value of a car.
Case study
Example: John's gap
John bought a new $10,000 car using a car loan provided by his dealer. The terms of his loan states he needs to repay a total of $11,000 to the dealer. He insured the new car at market value with a comprehensive car insurance policy. The moment he drives it off the lot, his new car turns into a second-hand car and is now worth only $9,000.
Immediately after this, John gets into an accident and completely totals his new car. Fortunately he had comprehensive car insurance. He successfully makes a claim and gets reimbursed the total market value of the car, which is $9,000. Now he has no car and still owes his car dealer $2,000.
John could use his car gap insurance to cover the $2,000 he needs to pay the dealer. Without gap insurance, he would have no car and $2,000 of debt. With gap insurance, he still wouldn't have a car, but he wouldn't have any debt either.
Is gap insurance worth it?
Gap insurance might be more worthwhile in some situations. For example, if you need a car for work and end up with an outstanding debt after an accident, you could find it much harder to get the financing needed for a replacement vehicle.
However, the usefulness depends on the terms of the policy, and you need to pay close attention to the terms and conditions. Your gap insurance policy will not pay out if your car insurance doesn't, and you will also need to meet the terms and conditions of the car gap insurance policy.
For gap insurance in particular, look at the following:
Payout conditions. Gap insurance policies will typically only pay out in the event of a successful total loss claim. If your car insurance policy, for any reason, does not pay the full sum insured, then your gap insurance will not apply.
Loan conditions. Gap insurance is essentially insurance for your car loan and may have conditions. For example, if the loan has a very high interest rate, the insurer may reserve the right not to pay a claim. Your gap insurance provider might not pay out in the following situations:
The loan has poor terms, for example if the loan is more than 110% of the car's market value.
The residual or balloon payment is more than 50% of the purchase price or the market value of the car at the time of purchase.
Gap insurance has limits on how much the policy will pay out. It's a good idea to make sure the limit on your gap insurance is enough to cover the difference between the amount remaining on the loan and the amount insured by your car insurance.
Insurance conditions. Gap insurance is generally only available if you have a comprehensive car insurance policy. It is not typically available with cheaper car insurance, such as fire and theft, or third party only policies.
How do I find a car loan to match gap insurance?
Gap insurance covers the car loan, but providers may not want to cover loans with particularly poor terms and conditions. It's worth spending the time to find the right car loan. Comparison sites can be a useful way to compare loans in one place. To get financing that fits the terms of your gap insurance, you might generally want to avoid the following:
Avoid interest rates above 10%. At this point, gap insurance might not work.
Avoid high balloon payments. Once again, gap insurance might not pay out if it's excessive.
Generally, you're more likely to find these terms if you do the following:
---
Get the latest car insurance news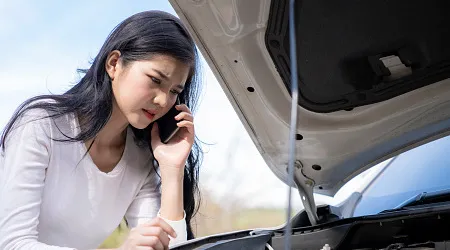 Drivers without roadside assistance cover are paying big bucks for call out fees according to new research by Finder.
Read more…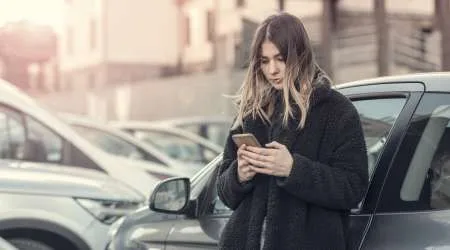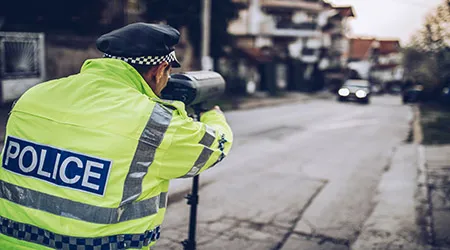 Car Insurance
Drivers don't just face extra fines. They're also at risk of increased insurance premiums and license suspensions.
Read more…
More guides on Finder