Canberra and the ACT travel restrictions: What to do in October 2020
This is your complete guide on what you can do in Canberra right now.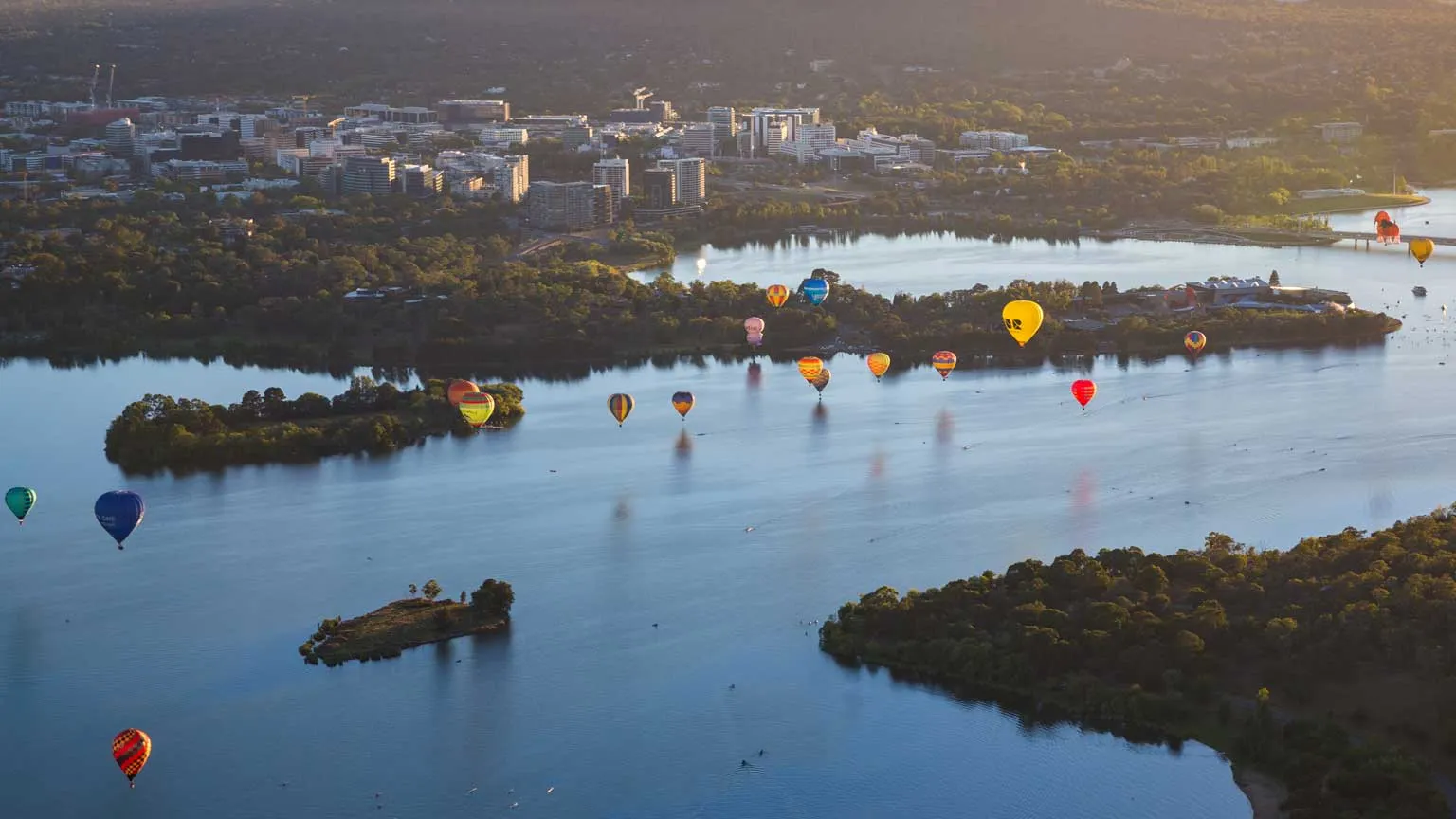 We're committed to our readers and editorial independence. We don't compare all products in the market and may receive compensation when we refer you to our partners, but this does not influence our opinions or reviews. Learn more about Finder.
With the worries of COVID-19 decreasing, an easing of social restrictions is slowly making its way into our capital. This means that if you're after the perfect romantic getaway or just a weekend away with friends, Canberra has you covered.
As of 9 October 2020 the territory is in stage 3.2 of its recovery plan.
From this date, a maximum of 200 people can gather in an area with the one person per four square metre rule in place. Larger venues such as theatres, cinemas and sporting arenas can sell tickets of up to 50% capacity.
Accommodation in the Australian Capital Territory
Hotels, hostels and homestays all have their doors open to guests in the ACT. Additionally, you are free to stay with family and friends without restriction.
Staying with friends or family
The latest guidelines let you stay overnight with friends or family. There is no limit to how many people may gather.
The government asks the community to be considerate of people who may be at a higher risk within the home and to keep your distance in such cases.
Staying at a hotel
If you're after weekend accommodation, you can book a hotel in the ACT. Hotels are implementing more cleaning schedules into their routines and making sure high contact areas are being thoroughly sanitised.
Social distancing is still being enforced, with 1.5 metres to be kept between members of the public.
Due to this, they may be running on a limited capacity and communal areas may be closed.
Latest hotel deals for Canberra and the ACT
Staying at a holiday house
As well as that home-away-from-home feeling, holiday homes are a great alternative if you're looking to keep contact with others to a minimum.
You can now book a holiday home in Canberra with several holiday house websites. Airbnb, Stayz, HomeAway, Home Exchange, Booking.com and HotelsCombined all offer a massive selection of lived-in homes, chalets, cabins, townhouses, cottages, studios and apartments in the territory.
Note: Airbnb has placed a worldwide limit of 16pax for rentals, excluding boutique hotels and event venues.
Staying at a hostel
Want to save a few extra bucks? Hostels are now also open for business the same as hotels and holiday homes.
Hostelworld
is committed to offering its guests a safe stay. The hostels it displays have pledged to increase the cleaning of common areas and bedrooms, book fewer people in larger rooms and offer hand sanitiser.
Any hostel not complying with these new guidelines will be removed from the Hostelworld website.
Camping and caravanning
Get ready to sleep under the stars because campsites and caravan parks are back in business. It is asked that people use their best judgement when using communal facilities at campgrounds and parks. Guests also have to distance themselves (1.5 metres) from other members of the public.
Some caravan parks will ask you to make a booking as spaces are limited.
A maximum of 25 people are allowed in one area, so small groups are appreciated.
If the campground wishes to have more than 25 people, the four square metre rule will be in place to a maximum of 200 people per space.
Tourist attractions in the Australian Capital Territory
Canberra's main attractions are quickly reopening.
Websites that offer experiences such as RedBalloon and Adrenaline have introduced a "Now open" badge to their products to make booking experiences for the near future a little easier.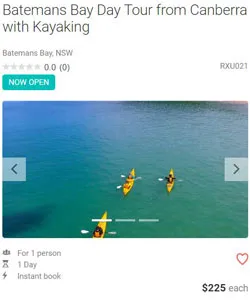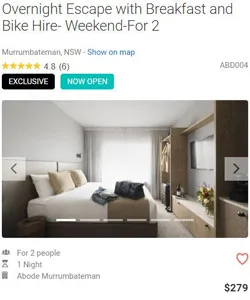 The following attractions have reopened across the Australian Capital Territory:
Australian National Botanic Gardens
Old Parliament House
Lake Burley Griffin
National Museum of Australia (booking required)
National Gallery of Australia (booking required)
National Arboretum Canberra
Canberra Glassworks
Cockington Green Gardens
The Australian War Memorial
National parks
Canberra's national parks are open for hiking and recreational use. Again, groups should be kept to a minimum and physical distancing adhered to.
If the area seems busy, it's recommended that you come back at a later time or date.
Tidbinbilla and Canberra Nature Park have reopened. Namadgi National Park is partially closed due to the fires. You can keep across the latest park openings here.
Wineries and vineyards
Enjoy a red, white or sparkling at one of the many wineries that inhabit the Australian Capital Territory.
These venues are subject to the same rules and regulations, so there is a maximum of 200 people allowed in any given space from 9am on 9 October. Social distancing must also be practised.
We recommend that you call up your prefered winery to pre-book a reservation.
Getting to and from your holiday destination
Driving within the Australian Capital Territory
There are no restrictions on driving within the ACT. You are more than welcome to take a road trip and see the sights.
Companies including Europcar and Avis have taken action to make sure their customers are safe.
Some of their measures include intensive cleaning of high contact areas and contactless pickup in selected locations.
Flying to and from the Australian Capital Territory
As domestic borders begin to reopen, flights are also beginning to resume. Qantas, Virgin Australia and Fly Pelican all offer flights out of Canberra, though these are at a reduced capacity.
Direct routes that are currently in operation include:
Canberra to/from Ballina Byron on Fly Pelican
Canberra to/from Brisbane on Virgin Australia and Qantas
Canberra to/from Sydney on Qantas
Canberra to/from Adelaide on Qantas
Canberra to/from Newcastle on Fly Pelican
Canberra to/from Melbourne on Virgin Australia and Qantas
Canberra to/from Gold Coast on Qantas
Due to border closures these flights are subject to change.
Border restrictions are in place with Victoria. While you won't need to self-isolate when arriving in Melbourne you will need to apply and be approved for an exemption to return to the ACT. Without this, you will be denied re-entry into the territory.
Due to border restrictions between Victoria and NSW, you can only enter the ACT from Victoria by air/Canberra Airport.
Coach services
If you're a resident of the ACT and wish to explore New South Wales, Murrays has return trips from Canberra to Wollongong, Narooma and Sydney.
The Canberra to Wollongong service runs from Monday to Saturday and offers pickup points in Collector, Goulburn, Marulan, Moss Vale, Robertson, Albion Park, Dapto, Unanderra and Figtree. The return Wollongong to Canberra service runs on Sundays only.
The Canberra to Narooma and Canberra to Sydney return services run daily.
Train/light rail services
Both city and regional train lines are up and running for passengers with no changes to the timetable. The ACT government urges people to try to avoid public transport unless it's completely necessary. Passengers should keep in mind that:
Cash will not be accepted as a form of payment (pre-purchased or MyWay tickets only)
You should use rear doors when boarding
Light rail doors are automatic so no contact is needed
Front seats (closest to the driver) are closed off for the time being
You should keep 1.5 metres between yourself and the next passenger
You should top up your tickets beforehand
People have also been suggested to spread out while riding the train and to travel outside of peak periods to avoid unnecessary contact.
Which states and territories can I travel to?
Owing to its low case numbers the ACT is opening up to states and territories very quickly.
To NSW: Borders are open for ACT residents to enter the state, including for travel to Lord Howe Island and Norfolk Island.
To Queensland: Borders are open with the ACT. Residents of Canberra may freely enter Queensland without the need to quarantine.
To Northern Territory: Borders are open and you can enter the territory without the need to quarantine.
To Victoria: Borders are open to ACT residents. As Victoria is a hotspot you must notify ACT Health prior to your return and must complete 14 days of quarantine in the ACT. Due to the border closures between NSW and Victoria, the only way to return to the ACT is by air.
To South Australia: Borders are open and residents may enter South Australia without the need to quarantine. A border pass stating you have not been to a hotspot in the last 14 days is required.
To Western Australia: Borders are closed and exemptions are required to enter the state.
To Tasmania: Borders are closed to all non-essential travellers. All other travellers must quarantine for 14 days. Anyone who has been to a declared hotspot might be denied entry. As at 20 August, Tasmania does not view the ACT as a hotspot.
Ready to discover the Australian Capital Territory? Check out our top deals
Frequently asked questions about travelling within the Australian Capital Territory during COVID-19
How far can I travel from my home?
There are no restrictions on how far you can travel within the state.
Are there any regional travel restrictions in Australian Capital Territory?
There aren't any regional restrictions in the ACT, but the government has recommended that people stay in Canberra in an attempt to help stop the spread of COVID-19.
The government has also strongly advised that no Canberrans travel to Victoria at this time. Anyone who does must apply for an exemption to return to the ACT and may be forced to quarantine for 14 days upon their return.
Can I travel to the Australian Capital Territory if I live in another state?
For the most part, yes. The ACT has only closed its borders to Victorians. If you live in any other state you may travel to and from Canberra and the ACT provided that your state allows travel outside of its borders.
ACT Health is closely monitoring developments in NSW and has advised that its residents avoid Greater Sydney. Those who travel to and through these areas may be required to quarantine upon their return to the ACT.
Do I need to limit the amount of people I'm travelling with?
No. However, it's recommended that you keep the group you're travelling with to a minimum.
Do I need to pre-book to visit restaurants and attractions?
As of 9 October, up to 200 people are allowed in each indoor and outdoor area. While it's better for peace of mind to book in advance, it's no longer required to secure a spot.
Will I need to self-isolate or go into quarantine when I get back from my trip?
No. If you are returning from an interstate trip, you won't need to self-isolate.
More guides on Finder