Can I transfer my frequent flyer points or miles to another program?
From Qantas to Velocity: Discover whether you can transfer points or miles to another frequent flyer program.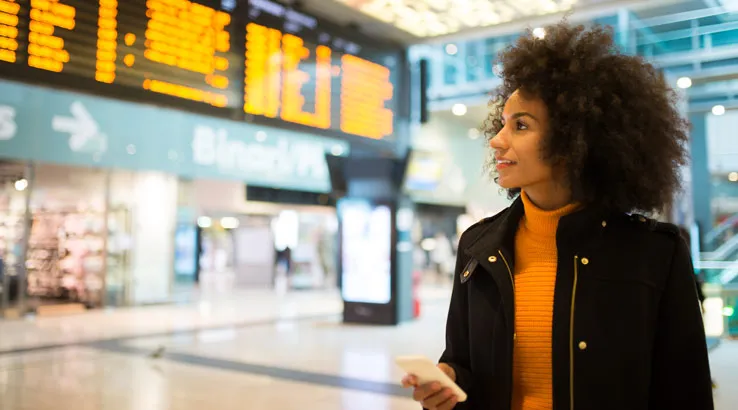 If you belong to more than one frequent flyer program, you may have wondered whether you can maximise your benefits by moving the points you've earned with one program over to another. Not all frequent flyer programs allow you to do this, but you can use this guide to compare your options.
Can I transfer frequent flyer points or miles to another program?
Generally, you can't transfer your points between different programs e.g transferring Velocity Points to the Qantas Frequent Flyer program and vice versa. This even applies to partnered airline schemes.
However, you can usually earn and redeem your points or miles with select airlines depending on the partnerships or alliances your frequent flyer program and preferred airline belong to. For example, Qantas belongs to the oneworld Alliance, so you can earn and redeem points with any of the partnered airlines such as American Airlines, British Airways and Cathay Pacific.
In Australia, Velocity is one of the few loyalty programs that allows transfers with its partnered frequent flyer program, the Singapore Airlines KrisFlyer. You can learn about the points transfer rates and the steps you can take to transfer points between the programs below.
Can I transfer points between Velocity Frequent Flyer and Singapore Airlines KrisFlyer?
If you belong to both programs, you can transfer your Velocity Points to and from Singapore Airlines KrisFlyer. The point exchange rate is 1.35 to 1. This means the minimum transfer of 5,000 points from one program will give you 3,704 points with the other program.
Here are the steps you need to follow to transfer points and miles between the programs:
Transferring points from Velocity to KrisFlyer
Log in to your Velocity account at velocityfrequentflyer.com.au.
Scroll down the left-hand navigation column and click on "Point transfers- Airlines". If you haven't linked your accounts you'll be prompted to do so now.
Click the "Transfer now" button. You'll then be taken to a screen where you can choose how many points to transfer, subject to the minimum amount.
Select the amount of Velocity Points you want to transfer and click "Transfer now" to complete the process
Transferring points from KrisFlyer to Velocity
Log in to your account at krisflyer.com.
Click on the "Miles" navigation button from your account summary screen, then select "How to use".
Scroll down to "Other redemption options" and select "Virgin Australia-Velocity". You'll be prompted to enter details for the transfer, including the category ("Airline partner") and partner program (Virgin Australia-Velocity").
Enter your membership details and click "Proceed", then follow the prompts to choose how many KrisFlyer Miles you want to transfer to your Velocity account.
You can check our guide to transferring points between Velocity and KrisFlyer for more details.
Outside of Australia, you can also transfer Avios miles between British Airways Executive Club and the Iberia Plus Avios program. As long as you belong to both programs and they're both under the account, you should be able to log in to your British Airways Executive Club and select "Combine My Avios" in your online account to move your Avios miles around.
How to transfer points between family members
You may be able to transfer points to another frequent flyer under the same program. For example, both Velocity and Qantas frequent flyers can transfer points to family members who also belong to that airline loyalty scheme. Some frequent flyer programs also allow family pooling, so you can combine your family's points under one account.
Can I transfer credit card rewards to frequent flyer points?
If you have a credit card that is linked with a rewards program, you may be able to transfer your credit card rewards to frequent flyer points. For example, American Express Membership Rewards members can exchange their Membership Rewards for points or miles with partnered programs including Virgin Australia's Velocity, Air New Zealand Airpoints, Emirates Skywards, Singapore Airlines KrisFlyer and Etihad Guest.
The exchange rates for these transfers are rarely 1:1, so make sure to compare how many frequent flyer points you can get from your credit card rewards before you move the points across. Want to know more? Check out our guide to transferring credit card rewards to frequent flyer points.
Unfortunately, there aren't many frequent flyer schemes that allow you to transfer points between different programs. However, thanks to airline alliances, there are opportunities to earn and spend your hard-earned points or miles with other airlines.
Back to top
Related Posts
Supercharge your frequent flyer points with Points Finder