Portable camping fridge buying guide
We'll help you find a portable fridge with all the features you need.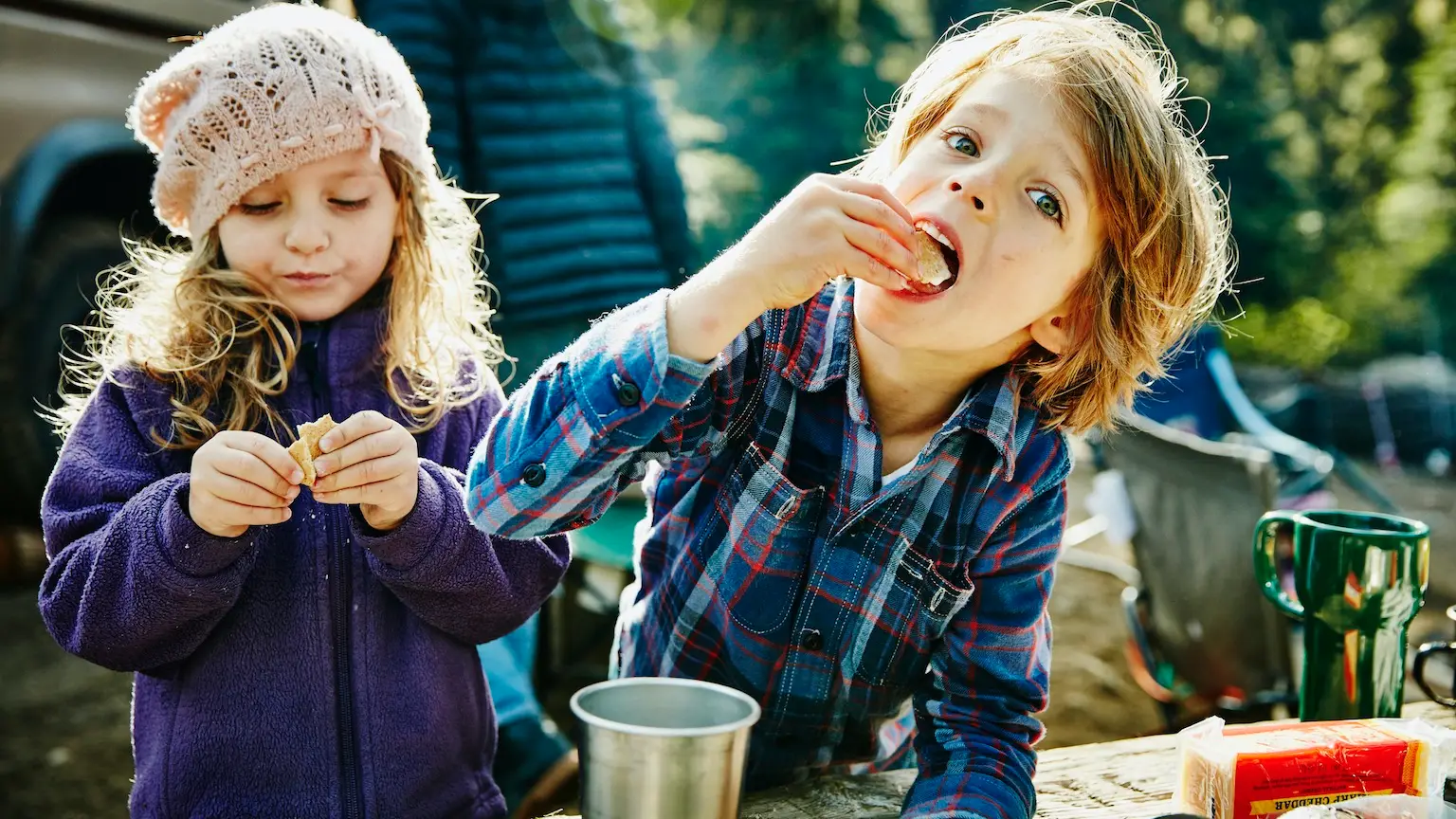 Quick facts about portable camping fridges:
A camping fridge can be one of the most effective tools to keep food and drinks cold on long trips in a car or caravan.
Prices range from $350 to $2,000 depending on the size and brand.
To compare camping fridges, think about how many people will be using the fridge, how long your camping trips are and how big your vehicle is.
What is a camping fridge?
A camping fridge is a portable version of a traditional household refrigerator. These fridges are made to be taken on the road so you can keep your food and drinks cold on your next camping trip.
While a portable fridge can keep items cold for long amounts of time without you having to refill it with ice, they aren't cheap. If you are looking for a way to keep your food cool without spending much or only camp occasionally, consider buying an esky instead.
How long will my fridge last?
The lifespan of your fridge will depend on how regularly you use it and how well you take care of it. Many fridges come with one-year to three-year warranties but can last from five to ten years or more if well maintained.
Compressor vs absorption fridges
There are two main types of camping fridges: compressor (two-way) fridges and absorption (three-way) fridges. The main difference between the two types is that compressor fridges require an electric power source such as a car battery, whereas absorption fridges can run on an electric power source or gas.
Compressor (two-way)
Compressor fridges are more common in Australia. They can run on a car battery or mains power and can cool items quickly and efficiently. Most compressor fridges can also operate as freezers.
If you are travelling somewhere remote, you will need to get an additional power source for your compressor fridge such as a second battery or solar panel. A second power source will keep your fridge from draining your car battery and leaving you stranded, but will cost extra.
Absorption (three-way)
Absorption fridges can run on battery power, mains power or gas. While these fridges can last for weeks on a single 9L LPG gas bottle, if you want to use your car battery for power you'll need to be careful as they can drain a car battery quickly. Also, they can only operate on completely level surfaces, which can be difficult to find when camping.
Pros
Cons
Compressor (two-way) fridge

Lowers the temperature more quickly and consistently than absorption fridges.
Most models also work as freezers.
Does not have to be level to operate.
Runs more efficiently on battery power than absorption fridges.

Louder than absorption fridges.
Can require additional expensive equipment such as solar panels or generators if not connected to a battery.
Battery needs to be charged regularly.

Absorption (three-way) fridge

Can run for weeks on a standard 9L LPG gas bottle.
Virtually silent.
Can connect to multiple types of power sources.

Must be kept level at all times.
Requires ventilation and cannot be used in closed spaces.
Inefficient when using battery power.
Size
A bigger fridge does not always mean a better fridge. When choosing the right size fridge for you, consider the following four details:
Group size. The more people sharing the fridge, the larger the fridge will need to be.
Trip length. Will you be able to restock your food at some point during the trip or will you be travelling to remote areas?
Food type. Someone bringing entirely fresh food will need more fridge space than someone bringing mostly canned items.
Vehicle size. The maximum size fridge you can take may be limited by the size of your vehicle. Consider everything else you will be packing in your vehicle when figuring out the potentially available space for a fridge. If you are travelling with a lot of people and gear, you might want to consider hiring a caravan.
Fridges are typically measured in litres, but fridge capacity is often described by how many cans a fridge will hold. To help you decide on the right fridge size for you, we've compared the approximate storage capacity of common fridge sizes:
| Size | Approximate storage capacity | Who is it good for? |
| --- | --- | --- |
| 25L and under | 27 cans | These ultra-portable fridges are suited for individuals and can store small amounts of food or drink for picnics, lunches or day trips. |
| 35L | 47 cans | 35L fridges can typically hold enough food for two people for a weekend of camping. |
| 40L | 60 cans | 40L is the most popular size for camping fridges and is considered the "standard" size. These fridges can typically hold a weekend's worth of food and drink for a family of three. |
| 50L | 72 cans | 50L fridges can hold a week's worth of food and drink for two people or a long weekend's worth of food and drink for four people. |
| 60-65L | 106 cans | 60-65L is considered the minimum size for more than a weekend's worth of food for four people. This size of fridge can also hold drinks and snacks for a team. |
| 80L and over | 120 cans | A group of people needing food for a week or longer should consider an 80L fridge at a minimum. |
How to compare camping fridges
When choosing a camping fridge, consider your budget, the size of the fridge and any additional features you may need. You will also need to decide whether you want a fridge, a freezer or both.
Cost
The price of camping fridges generally ranges from $350 to $2,000 depending on the type, size and brand. The average cost for a standard 40L fridge is between $800 and $1,300. If you need a secondary power source or additional accessories, remember to include them in your overall budget.
Fridge vs freezer
Many camping fridges can operate as fridges or freezers, but not at the same time. Some dual zone models can do both simultaneously.
Compressor
Many manufacturers consider the compressor to be the most important part of the fridge. A compressor from a reputable brand should come with a warranty.
Insulation
The better the insulation of the fridge, the less stress there will be on the compressor. Look for fridges with thick insulation and consider using an insulation cover to protect the fridge.
Power consumption
Power consumption indicates how long a fridge will run when connected to power and how much time it will take for the fridge to drain your battery. Power consumption is measured in amps per hour and typically ranges from 1a/h to 5a/h for camping fridges. A low 1a/h or 2a/h fridge is an indicator of a low electric draw and longer battery life.
Low voltage battery protection
Battery protection protects your battery from being drained or damaged by your fridge and helps ensure you won't be left stranded due to a dead battery.
Off-road use
If you plan to use your fridge off-road, make sure to look for fridges that have multiple tie-down points and shock minimisation.
Durability
Your fridge should be durable enough to withstand any trips you plan to take. As a guide, an average-sized adult should be able to stand on the top of a sturdy fridge without damaging it.
Temperature control
Look for a fridge with a thermometer that allows you to control the temperature of the fridge and freezer.
Related Posts