Camping Fridge Finder: What to look for when choosing a portable fridge/freezer
We'll help you find a portable fridge with all the features you need.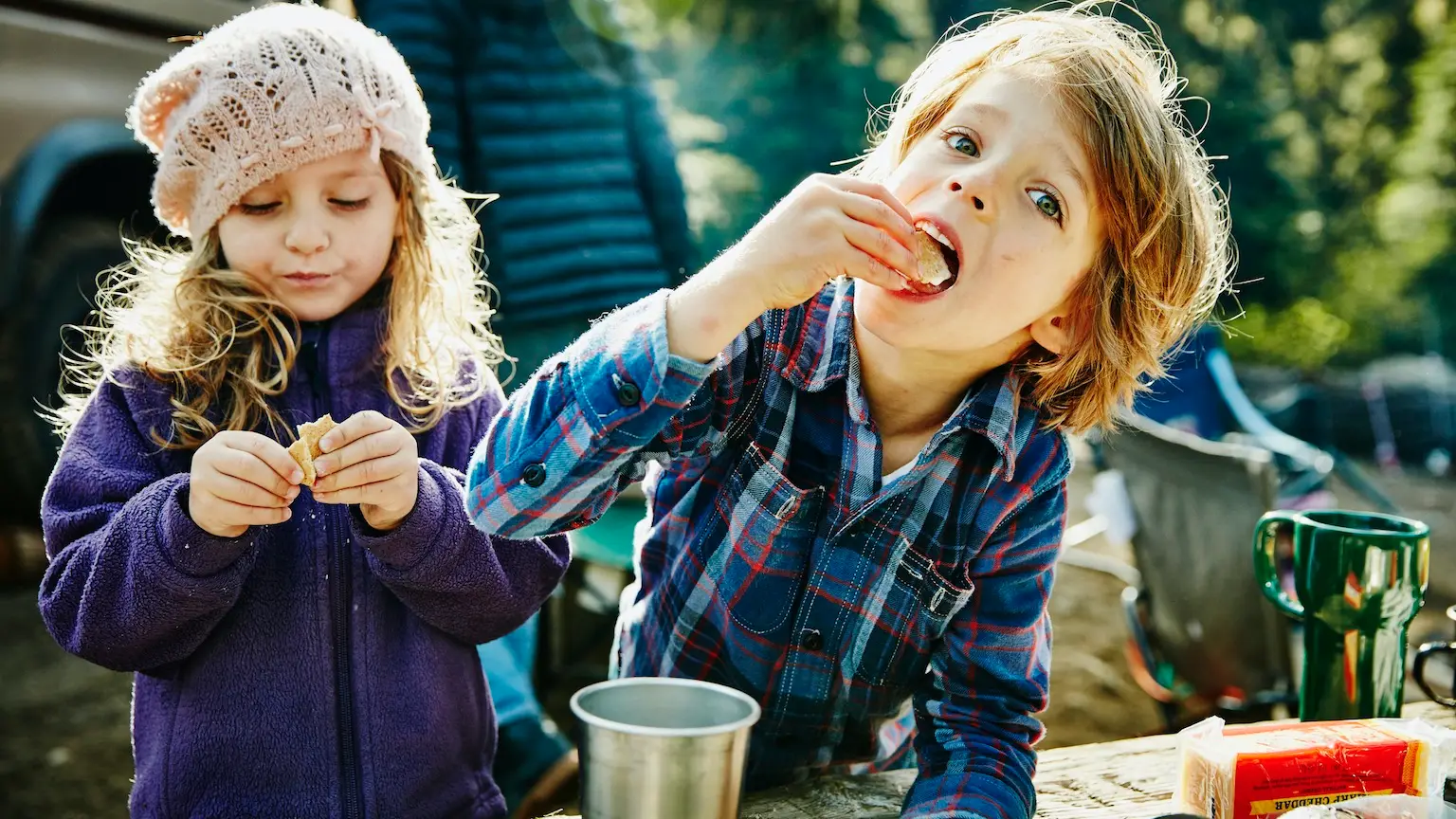 We're reader-supported and may be paid when you visit links to partner sites. We don't compare all products in the market, but we're working on it!
Best Rated Camping Fridge Brand: Engel
If you need a portable fridge or freezer, then consider Engel, which took out the top scores for performance and ease of use. The brand also rated well for cleaning and maintenance.
Quick facts about portable camping fridges
A camping fridge can be one of the most effective tools to keep food and drinks cold on long trips in a car or caravan.
Prices range from $350 to $2,000 depending on the size, brand and features.
To compare camping fridges, think about how many people will be using the fridge, how long your trips will be, what features you need, the size of your vehicle and budget.
There's no shortage of portable fridge and freezer options in Australia. In fact, it was no easy task narrowing it down to the best 11 portable fridges. We are an outdoor nation after all. Not to mention one that suffers from extremes in heat. While many of you are no doubt looking for a portable fridge to take camping, there are plenty of other use cases to consider, too.
Portable fridges are a great backup to have in the home. They're handy at team sports and work functions. They're great for long days on the job off the grid. Or for 4WD trips where you end up in the middle of nowhere and thirsty as. And how many people are you cooling food and drinks for? A couple? A family? The whole team?
In this portable fridge buying guide, we're going to cut through the noise and explain everything you need to know when choosing the right fridge for your needs and your budget. We then invite you to read our Best Portable Fridge guide armed with this knowledge.
What is a camping fridge?
A camping fridge is a portable version of a traditional household refrigerator. These fridges are made to be taken on the road so you can keep your food and drinks cold on your next camping trip.
While a portable fridge can keep items cold or frozen – and in the case of dual zone fridges, both – for long periods of time without you having to refill it with ice, they aren't cheap. If you are looking for a way to keep your food cool without spending much or only camp occasionally, consider buying an esky instead.
How long will my fridge last?
The lifespan of your fridge will depend on how regularly you use it, the strain you put on the compressor and how well you take care of it. Many fridges come with 1-year to 3-year warranties, but some stretch to 5 years. The premium brands have lasted families for decades.
Single zone or dual zone fridges
When you first begin researching portable fridges and freezers, you'll come across two core variants: single zone and dual zone. These are as you might expect from their nomenclature: a single zone fridge has the one compartment and a dual zone has two.
The benefit of a dual zone portable fridge is that one compartment can act as a fridge while the other can simultaneously behave as a freezer. This is obviously very handy on your longer camping or 4WD trips where you can potentially spend significant periods of time away from civilisation. But they're also bulkier, heavier, demand more power and cost a lot more.
On the other hand, you have single zone portable fridges. These offer more flexibility for day-to-day use or weekend trips. They're typically smaller, cheaper and more efficient to run. And just because they're single zone doesn't mean they can't double as both a fridge and a freezer. Most models allow for both use cases. The downside is you can only do one or the other at any one time.
Combi vs dual zone portable fridges
You may have come across the term combi used to describe some portable fridges. This refers to a single zone portable fridge that can act as either a fridge or a freezer. As in, it behaves like a combination of the two, but can only act as one or the other at any one time. Most single zone fridges you come across nowadays are all combi fridges.
One-way, two-way or three-way fridges
You'll come across three different approaches to powering the portable camping fridges in Australia. The "way" in the naming of these approaches refers to the number of ways that the portable fridge can be powered.
One-way fridge: Has one way of being powered: a 240V AC connection. That is, a mains connection. Also called compressor fridges.
Two-way fridge: Offers a 240V AC option or a 12V DC option, the latter allowing for car battery or solar power. Also called compressor fridges.
Three-way fridge: Offers LPG propane gas as a third powering solution, alongside 240V AC or 12V DC. Also called absorption fridges.
You're unlikely to come across a one-way portable fridge, as they're not awfully portable. The one way you can operate these fridges is by a 240V AC mains connection. As in, just like your home fridge.
Pros
Cons
Compressor (two-way) fridge

Lowers the temperature more quickly and consistently than absorption fridges
Most models also work as freezers
More portable
Does not have to be level to operate
Runs more efficiently on battery power than absorption fridges
Can be powered by solar panels

Louder than absorption fridges
Can require additional expensive equipment such as solar panels or generators if not connected to a battery
Battery needs to be charged regularly
More expensive
Not great for long trips

Absorption (three-way) fridge

Can run for weeks on a standard 9L LPG gas bottle
Virtually silent
Can connect to multiple types of power sources
Tend to be cheaper

Must be kept level at all times
Requires ventilation and cannot be used in closed spaces
Inefficient when using battery power
Not very portable
Can struggle in extreme temperatures
Compressor vs absorption vs thermoelectric
You'll come across one-way and two-way portable camping fridges also referred to as compressor fridges. They run in a similar fashion to the fridge in your kitchen, pumping cold air into your single zone fridge. They're designed to work primarily off a 12V connection and as a result, are the most efficient option if this is your most likely energy source. The compressor can ensure a desired temperature even in extreme external conditions, too. However, they can be noisy to sleep next to.
A much quieter option is a three-way fridge using LPG gas, which is near silent. These are also known as absorption fridges, as rather than focusing on pushing cold air into the single zone, they pull hot air out via a heat exchange. They're not as good at distancing internal temperature from external temperature as a compressor model. However, if you're heading on a long trip away from a power source, then a 9kg gas bottle can potentially power a three-way fridge for weeks.
Much smaller fridges offer a thermoelectric cooling solution. They also work via heat exchange, except do so via electric conductors. These are much lighter and cheaper than the two other options, but they're also limited in what they can achieve. They can't freeze your contents, and don't deal well with heat extremes. They tend to be found in the range of very small capacity, super portable fridges of 20L and less. Their use case is for day trips where they spend most of their time in air-conditioned cars.
Size
A bigger fridge does not always mean a better fridge. When choosing the right size fridge for you, consider the following five details:
Group size. The more people sharing the fridge, the larger the fridge will need to be.
Trip length. Will you be able to restock your food at some point during the trip or will you be travelling to remote areas?
Food type. Someone bringing entirely fresh food will need more fridge space than someone bringing mostly frozen items.
Vehicle size. The maximum size fridge you can take may be limited by the size of your vehicle. Consider everything else you will be packing in your vehicle when figuring out the potentially available space for a fridge. If you are travelling with a lot of people and gear, you might want to consider hiring a caravan.
Weight: The bigger the fridge, the heavier it is. Can you lift it in and out of your vehicle or around your campsite?
Fridges are typically measured in litres, but fridge capacity is often described by how many cans a fridge will hold. To help you decide on the right fridge size for you, we've compared the approximate storage capacity of common fridge sizes.
| Size | Approximate storage capacity | Who is it good for? |
| --- | --- | --- |
| 25L and under | 27 cans | These ultra-portable fridges are suited for individuals and can store small amounts of food or drink for picnics, lunches or day trips. |
| 35L | 47 cans | 35L fridges can typically hold enough food for two people for a weekend of camping. |
| 40L | 60 cans | 40L is the most popular size for camping fridges and is considered the "standard" size. These fridges can typically hold a weekend's worth of food and drink for a family of three. |
| 50L | 72 cans | 50L fridges can hold a week's worth of food and drink for two people or a long weekend's worth of food and drink for four people. |
| 60-65L | 106 cans | 60-65L is considered the minimum size for more than a weekend's worth of food for four people. This size fridge can also hold drinks and snacks for a team. |
| 80L and over | 120 cans | A group of people needing food for a week or longer should consider an 80L fridge at a minimum. |
Capacity vs weight in portable fridges
Most of the major brands you'll come across when considering portable fridges will offer multiple sizes. The bigger the fridge the more you can store in it. That's obvious, right? And chances are no matter what size you get, you'll always want that little bit more space.
But while opting for a bigger portable fridge size will give you the ability to keep more stuff cool or frozen, it comes at a cost. And not just a monetary cost. Bigger fridges require more power to run and they take up more space. But perhaps more importantly, they weigh a lot more, especially when they are made of metal.
A big portable fridge freezer filled to the brim with your drinks and edibles can take two sturdy humans to move. And even then, it's hard on the back.
Generally, the smaller capacities, say, less than 40L, are better suited to day-to-day use. Fridges that sit in cars when you're out on the job, for example. Or keeping a couple of cans cold for the end of the game. That kind of thing.
Singles or couples looking to go on long weekend camping trips may look for something in the 40L to 60L range. These can comfortably hold key food items and enough drinks for two. Plus, they remain portable enough to move in and out of a car after only a few days.
Families or those looking at much longer trips where a considerable amount of food and drinks may need to be kept cold or frozen at any one time may want to invest in the greater storage space. Maybe even up into that 80L+ range.
Naturally, single zone fridges weigh less than dual zone fridges at the same capacity. This is because the dual zone has a dividing piece of chassis, increasing its bulk.
Current drain, compressor brand and available plugs
Make sure you take a good look at the average power consumption, usually between zero and five amps, of the portable fridge you are considering. This indicates how much current the fridge freezer will pull to operate. The more current it pulls, the more power it needs. If you intend to rely heavily on 12V power, in particular solar power, to operate your portable fridge, then this can be an important consideration.
Talking of efficiency, also look at the compressor brand of two-way fridges. The bigger names, like LG, SECOP (previously called Danfoss), Dometic and Sawafuji, will likely give you better results and longer warranty periods.
Also, be conscious of what plugs come with your portable fridge. Ideally, an Anderson plug is more robust at handling a high current draw, which you get with a fridge, and tends to stay connected better than a stock-standard cigarette lighter plug.
Insulation and durability: Fibreglass vs plastic vs metal fridges
If you're buying a portable single zone fridge freezer then it's highly probable you will be using it outside and away from home. They need to be designed to insulate themselves well from the external elements if they are going to efficiently go about their work. It's worth paying attention then to what insulation and durability features a portable fridge freezer offers.
If insulation is your most critical consideration, then you should look towards fibreglass fridges. These not only offer the best protection from the elements, and therefore efficiency, but also don't absorb smell so are easier to clean. However, it's more brittle and less likely to survive bumps and bruises. Plus, there isn't as wide a choice of options in the marketplace.
Plastic is a good all-rounder. It has decent strength that's able to take most impacts with ease and solid insulation performance.
Metal isn't the greatest for insulation, but its easily the most durable. If you're expecting a rough-and-tumble experience for your portable fridge, for example, a lot of off-road 4WD adventures, then it comes into its own.
On durability, it's also worth checking for any weather resistance features and looking at how the lids not only close, but clasp together. The last thing you need is the fridge lid opening every time you hit a bump in the road. Or a clasp breaking when you are in the middle of nowhere.
Key portable fridge freezer features to consider
We've covered the most important separators you will want to consider when comparing the best portable camping fridges and freezers, however, there are plenty more you'll come across. The greater the number of features, generally the bigger the price, of course.
Shape. How do you intend to store your portable fridge freezer for travel? If it's going in a low-sided trailer or under a tray in your boot, you may want something wide and flat rather than thin and tall, for example. With bigger portable fridges, you may also want recessed handles so they don't catch on other items.
Wheels. As mentioned earlier, the best portable fridges can get quite heavy when loaded up. Good, sturdy wheels can be quite a boon if you need to move it around your campsite a bit. For example, to keep it in the shade as the sun moves.
Baskets. Especially with single zone fridge freezers, baskets are a handy way to separate items as they cool. This can prevent you from having to fumble around through your food to find the last cold beer, for example. Or to separate soft foods from hard foods. Are there baskets that come with your fridge and if so, are they an added expense? Do they break up zones smartly?
Mounting points. You can't risk having a loose fridge while you're travelling. If you have an accident, it could go flying and kill someone. Even little bumps in the road can shift it about, pulling it free from its plug if it's charging from your 12V car port. So, can it be tied-down easily, or even securely mounted to your vehicle or trailer?
Cover. Does the brand of fridge you're considering have a cover accessory? These aren't essential, but do add an extra insulation layer and can also provide important protection from bumps and scratches.
USB ports. A very handy option when camping is to be able to plug in electronic devices such as your mobile phone and charge them directly from the portable fridge.
Removable or reversible lid. You may be wondering what the benefit is to removing the lid of your portable fridge freezer. Well, it increases access to the internal compartment, which is handy when getting baskets in and out or when packing items. Plus, it's easier to clean. And often you can reverse the lid, too, making it easier to access depending on your set-up. You just want to make sure that the mechanism for removal and reattachment is sturdy and straightforward.
Digital display. It's one thing to think your fridge is behaving well, and it's another to know the exact temperature inside, battery consumption and other details. Most modern portable fridges will have LCD screens that display this information.
Wi-Fi or Bluetooth. Following on from the last point, being able to connect remotely to your fridge from your smartphone is a great way to keep on top of its performance.
Accessories. Can you upscale your portable fridge in useful ways? Covers, slide-out trays, solar cables, lithium back-up batteries, Anderson plugs and additional baskets are just some of the accessories you'll likely look into during the lifetime of your portable fridge.
What are good portable fridge brands?
The best portable fridge brands share some common traits. A reliable compressor. Smart robust design. Low power draw. Good warranties. Tight seals. And usually bonus features like USB charging ports, reversible lids, Anderson plugs and even lithium back-up batteries. The bigger brands often have multiple models at different price points, too. But as a rough guide, these are the best brands at each price tier:
Premium tier
Dometic
Engel
ARB
National Luna
Medium tier
Budget tier
Adventure Kings
Oztrail
Brass Monkey
Glacio
Tips for reducing power consumption in portable fridges
The harder a portable fridge needs to work to reach the desired temperature, the more power it uses. Work can be defined by the difference in temperature outside the fridge compared to the desired internal temperature of the fridge. More expensive portable fridges and those from the bigger name brands tend to have more efficient cooling systems, it's true. But there are plenty of other factors you can control to help improve your fridge freezer's efficiency.
Fridge Covers. Most of the fridges you come across will come with a cover as an additional accessory. Like the fridges themselves, they vary in quality. But all of them do two things: they protect your fridge from incidental damage and add an additional layer of insulation, improving efficiency.
Location. The big thing to avoid with your portable fridge is direct sunlight. This can be challenging with heavier fridges that are hard to move. If you can't keep your portable fridge out of sunlight all day, maybe erect a shelter of some kind. Also avoid leaving your fridge in places that trap heat, such as the back of your car or in a tent. Somewhere with a nice breeze is ideal.
Night-time downtime. Depending on the time of year and external temperature, you may be able to turn the power off completely overnight. The fridge should retain its cool temperature if the ambient heat is low to mild.
Keep your fridge full. An empty fridge uses more power than a full fridge. Bottles of water that are pre-frozen are a great way to bulk out the contents if needed. Or make sure you keep restocking your drink supply as they dwindle during the day.
Set realistic temperatures. It's great that most of the fridges you will come across can go to -18ºC or even lower, but that's not necessary in almost all scenarios. Set a realistic temperature so your portable fridge isn't constantly straining to achieve a pointless goal. In fridge mode, 3ºC or 4ºC is fine. In freezer mode, you shouldn't need to go below -3ºC.
Kid control. Inside your portable fridge is food and drinks, and kids love food and drinks. The more kids you have, the more often that lid will be opened and closed. And frequently not closed at all; or not closed properly. A constantly opening portable fridge is the quickest way to make it do more work. Either teach your kids how to operate the lid properly, or keep snacks for the day in another location.
Summary: How to choose a camping fridge
When choosing a camping fridge, consider your budget, the size of the fridge and any additional features you may need. You will also need to decide whether you want a fridge, a freezer or both.
Cost
The price of camping fridges generally ranges from $350 to $2,000 depending on the type, size and brand. The average cost for a standard 40L fridge is between $800 and $1,300. If you need a secondary power source or additional accessories, remember to include them in your overall budget.
Fridge vs freezer
Many camping fridges can operate as fridges or freezers, but not at the same time. Some dual zone models can do both simultaneously.
Compressor
Many manufacturers consider the compressor to be the most important part of the fridge. A compressor from a reputable brand should come with a warranty.
Insulation
The better the insulation of the fridge, the less stress there will be on the compressor. Look for fridges with thick insulation and consider using an insulation cover to protect the fridge.
Power consumption
Power consumption indicates how long a fridge will run when connected to power and how much time it will take for the fridge to drain your battery. Power consumption is measured in amps per hour and typically ranges from 1a/h to 5a/h for camping fridges. A low 1a/h or 2a/h fridge is an indicator of a low electric draw and longer battery life.
Low voltage battery protection
Battery protection protects your battery from being drained or damaged by your fridge and helps ensure you won't be left stranded due to a dead battery.
Off-road use
If you plan to use your fridge off-road, make sure to look for fridges that have multiple tie-down points and shock minimisation.
Durability
Your fridge should be durable enough to withstand any trips you plan to take. As a guide, an average-sized adult should be able to stand on the top of a sturdy fridge without damaging it.
Temperature control
Look for a fridge with a thermometer that allows you to control the temperature of the fridge and freezer.
Best rated camping fridge brand award breakdown
| | Total Score | Overall rating | Value for Money | Cleaning & maintenance | Ease of use | Performance |
| --- | --- | --- | --- | --- | --- | --- |
| Engel | 7.9 | 4.38 | 4.25 | 4.25 | 4.34 | 4.44 |
| Bushman | 7.86 | 4.2 | 4.44 | 4.32 | 4.2 | 4.2 |
| Yeti | 7.71 | 4.36 | 3.82 | 3.82 | 4.27 | 4.09 |
| Adventure Kings | 7.66 | 4.25 | 4.17 | 3.92 | 4.17 | 4.04 |
| ARB | 7.53 | 4.18 | 3.88 | 4.06 | 4.18 | 4.18 |
| Dometic | 7.51 | 4.14 | 4 | 4.24 | 4 | 4.14 |
| Other | 7.48 | 4.09 | 4 | 3.91 | 4 | 3.91 |
| EvaKool | 7.32 | 4.05 | 4.1 | 4.05 | 3.95 | 3.76 |
| Oztrail | 7.19 | 3.9 | 3.81 | 3.95 | 3.81 | 3.86 |
| National Luna | 7.18 | 3.82 | 4 | 3.91 | 4.27 | 3.91 |
| Chescold | 7.13 | 4 | 3.61 | 3.94 | 3.56 | 3.78 |
Data: Finder Retail Brand Survey, 2020, Kantar. Metric out of 5 stars unless indicated. Methodology and more info.
More guides on Finder