Campervan relocations in Australia | Where to book, what to know
Love the idea of a cross-country road trip? A campervan relocation can be a budget-friendly way to have your next adventure.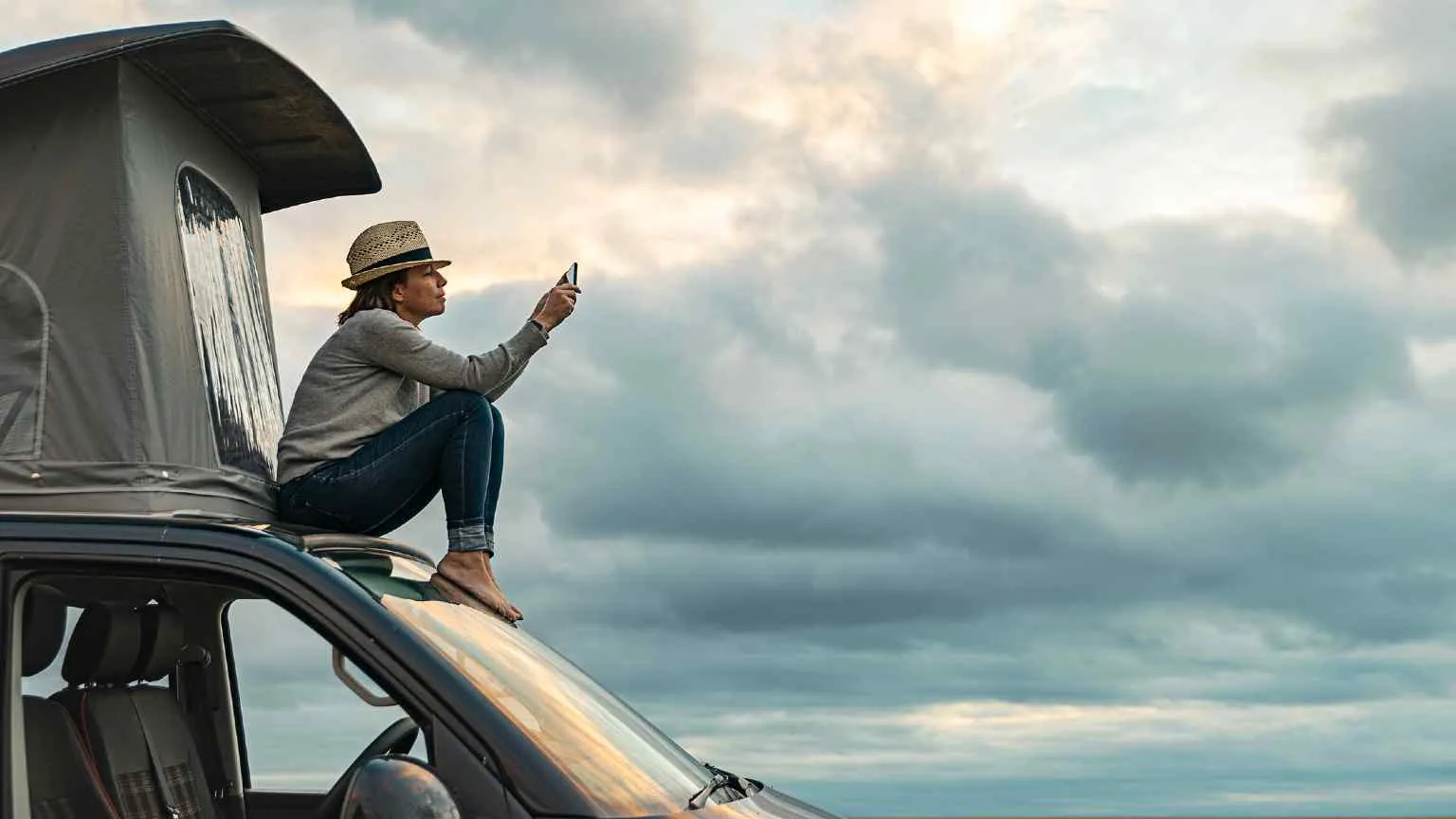 We're reader-supported and may be paid when you visit links to partner sites. We don't compare all products in the market, but we're working on it!
Get up close and personal with Australia's lush rolling hills, glorious rainforests and endless beaches by relocating a campervan for a company at a bargain price.
From where to score a great deal for campervan relocation services to Australian road trip essentials, we've gathered the information you need to get ready for your cross-country adventure.
Where to book campervan relocations in Australia
Image: Motorhome Republic
Motorhome Republic promises to provide the guaranteed cheapest deals for motorhome travel arrangements, plus:
Comprehensive website to help you book based on desired features
Choose from campervans that sleep from 2 to 6 people
A variety of vehicles for every budget
Check availability
---
Image: DriveNow
DriveNow's easy-to-use booking system helps you score deals on campervan rentals for as little as $1 a day. They also offer:
No hidden additional fees when booking
No prepayment required
Watchlist membership, which notifies you of available campervan relocations in your preferred locations
Check availability
---
Image: Jucy
Jucy offers flexible itineraries and are best-known for their selection of innovative campervans and mini-RVs. They also offer:
Unique and luxury vehicles for those who want to travel in style
Unlimited mileage for campervan bookings
Deals for as low as $1 a day
Check availability
---
Image: Transfercar
4. Transfercar
Transfercar specialises in campervan relocations, so they don't charge extra fees for dropping your rented motorhome off in a new location, plus:
No booking fees
Various vehicle types available to rent
Some deals include unlimited mileage
Pros and cons of relocating a campervan
Pros:
Because companies need to transport their vehicles to different locations, you can get remarkably good deals (as low as $1, or even free!) for renting and relocating a campervan to the company's chosen destination.
You don't have to pay for accommodation on your trip, since you can sleep in your motorhome.
Campervan relocations are much more affordable than typical rentals, so are perfect for budget travelers.
Cons:
The rental company usually sets a schedule for the delivery of the vehicle, meaning you won't be able to spontaneously extend your trip.
Some points of origin and destinations may not be available.
Planning may get complicated, because you'll need to arrange an alternate means of getting back home.
You might be limited by the number of kilometres you can travel without paying additional fees.
What's the difference between a one-way hire and a campervan relocation?
A one-way campervan hire is when you rent a campervan and arrange to drop it off at a different location from where you started.
This is a good option if you want to travel at your own pace, but it typically comes with a surcharge (because the company may need to transport the vehicle back to its original location).
On the other hand, campervan relocations provide less flexibility, but much better value. A relocation occurs when a company needs to move a vehicle from one place to another.
Because it's a necessary part of their business, it's beneficial for both parties: You go on a road trip and they get their campervan moved for free.
With relocations, you have a defined pick-up point and drop-off location. You will also have a limited time window to deliver, though extensions may be granted in some cases.
Tips for relocating a campervan in Australia
Given the size of Australia, it's easy to underestimate how long it will take you to drive from point A to B. To keep on schedule, it's ideal to have a rough idea of where you want to travel to and what routes you'll take to get there.
If you're heading to the Australian outback, you'll need to be conscious about driving on an unsealed road (such as a field or gravel track) as they may put too much stress on the vehicle. As issues caused when driving on unsealed roads aren't usually covered by insurance, any damage caused may be charged upon arrival, so looking after your campervan is essential for staying on budget.
Stay vigilant for Australian wildlife
Some wildlife are more active late at night or early in the morning when temperatures are cooler, so make sure you keep an eye out for kangaroos and koalas while on the road.
Monitor the status of bushfires
The best way to travel safely in the summer is to stay on top of developing wildfire news. We recommend following the social feeds of relevant fire authorities in each state, downloading a dedicated bushfire app and having local emergency hotlines saved on your phone.
What to know before renting a campervan in Australia
What licence do I need to drive and relocate a motorhome in Australia?
A full driver's licence is required for renting a campervan in Australia, and it must be valid for the whole length of the rental.
If you're from overseas, you'll need an International Driving Permit. An approved and accredited English translation by the Australian Automobile Association of your home country licence is accepted in lieu of an International Driving Permit.
Are there any age restrictions for driving a caravan in Australia?
You must be at least 21 years old to be able to drive a campervan in Australia. Some campervan relocation companies may allow drivers as young as 18, but they may have to pay a young driver's fee and purchase additional insurance.
Do I need specific caravan insurance?
When renting a campervan in Australia, most companies provide a mandatory third-party insurance known as "Standard Insurance", which doesn't cover any damages to the vehicle if you are in an accident that is your fault.
You're not required to have additional insurance coverage, but if you want to be fully covered in the event of any accident, there's a variety of third-party options you can purchase on top of your Standard Insurance.
What does a campervan relocation in Australia cost?
Some websites provide discounted campervan relocation deals as low as $1 per day, or even for free, though you'll still have to cover the cost of gas and any additional insurance. For example, DriveNow has rentals for as little as $1, while TransferCar has free deals, with options to extend for a small fee.
Do I get to choose the type of campervan when relocating it?
Because you'll be relocating a specific vehicle to the location required by the company, you cannot usually choose the type of campervan. However, you can filter your search on websites if you want to drive a certain type of vehicle.
How long do I get when hiring a relocation vehicle? Will I have time to sightsee along the way?
Depending on the distance and urgency of the relocation, you can expect a rental period of 2-10 days. Some companies will allow you to extend an extra day or two, but you can get a good idea of how much time you'll have to sightsee when browsing listings online, as they always indicate the maximum length of each rental.
Do I get to choose my own driving route?
Yes! But while a little spontaneity keeps your adventure exciting, the mileage allowance is usually based on the distance between pick-up and drop off locations – plus 550kms. So, be prepared to pay a fee for any kilometres travelled in addition to this.
What is included in the cost when relocating a vehicle?
Rates typically include toll roads, unlimited kilometres, linen packs, cooking equipment and 24-hour roadside assistance.
However, the specific inclusions depend on the company you'll be renting from, so it's best to check exactly what's included before booking. Also, be prepared to cover expenses for fuel, extra mileage fees and generator usage.
---
Want to hire a campervan?
Powered by: Motorhome Republic
---
Latest campervan and car hire deals
More guides on Finder