Campervan hire in New Zealand | Where to book, what to know
Explore the land of the long white cloud from north to south with your own home away from home.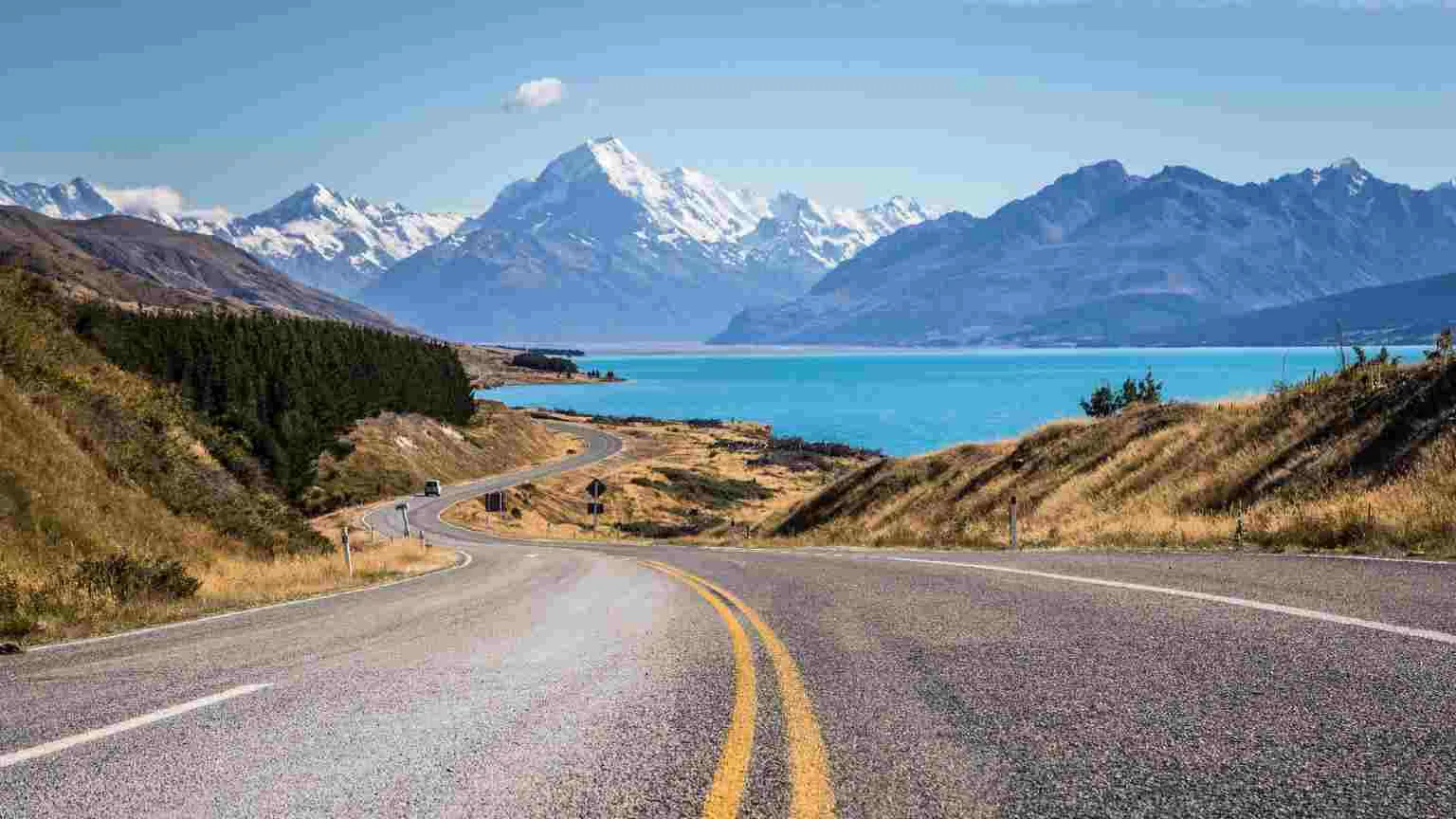 We're reader-supported and may be paid when you visit links to partner sites. We don't compare all products in the market, but we're working on it!
Considering ditching the classic hotel stay on your next holiday for something a little more cosy? There are few places in the world as well set up to accommodate campervans as New Zealand and that vast and varied countryside seems made for exploring by road.
Here's where to find your temporary home on four wheels and what to expect from your next campervan hire in New Zealand.
Where to book campervan hire in New Zealand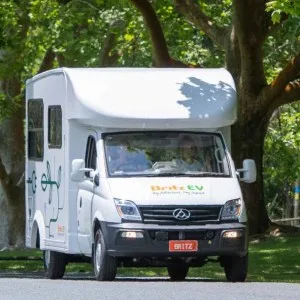 Image: Britz
Ideal for those who want more home comforts with their little bit of adventure, Britz campervans are higher-end models with plenty of space for the whole crew.
Indoor kitchens and bathrooms
Lots of storage and space
Generally newer vehicles
Check availability
---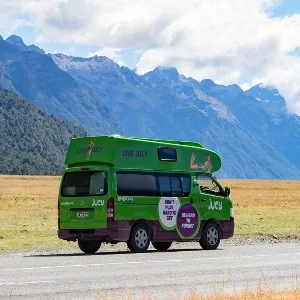 Image: Jucy
A campervan company with backpackers in mind, Jucy's brightly coloured vehicles certainly catch the eye. They include all the basics you'll need for a budget escape.
A variety of different campervan styles and layouts
Dog-friendly campers available
Some models have kitchens and toilets
Electric campervans available
Check availability
---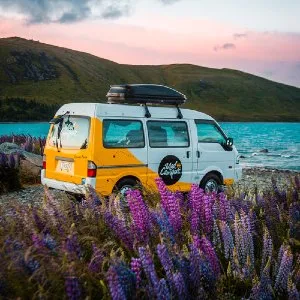 Image: Mad Campers
Founded in 2017 by three Kiwi blokes, Mad Campers touts a functional fleet of campervans that will take you from the tip of Cape Reinga down to Bluff and back.
Includes outdoor kitchens with built-in cookers
Unique extras include an alarm, security lockboxes and Bluetooth radio
All vehicles are self-contained
Check availability
---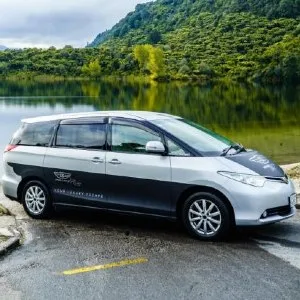 Image: Spaceships rentals
Running the gamut from budget options to luxury glamping-style ones, Spaceships campervans pack a punch with tons of amenities in a small space.
Compact vehicles run like a car, great for anyone uncomfortable driving a larger campervan
Unbranded vehicles available so you can travel like a local
Many amenities included such as cooking and sleeping gear
Check availability
---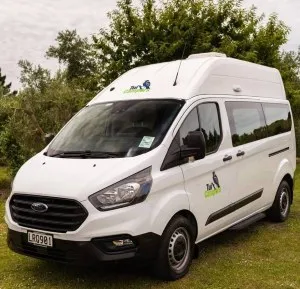 Image: Tui Campers
One of New Zealand's longest-running campervan companies, Tui Campers started in 1983 and is all about helping budget travellers get around New Zealand.
Late-model fleet
Choose from self-contained and non-self-contained options
Many different models available from two- to six-person sleepers
Check availability
---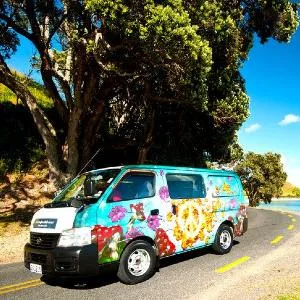 Image: Escape Rentals
Escape Rentals
Budget-conscious travellers need look no further. Escape Rentals are for those looking to travel on the cheap and willing to stick to the camping-style basics.
Each vehicle is individually painted by a local artist
Reliable international company
Smaller models that are easier to drive
Campervan hire locations in New Zealand
For such a small country, you've got a slew of locations to hire your campervan from in New Zealand.
Popular major cities and airports across the two islands to pick your vehicle up from include:
Auckland
Christchurch
Dunedin
Greymouth
Hamilton
Picton
Queenstown
Wellington
What to know before renting a campervan in New Zealand
What licence do I need to drive a motorhome in New Zealand?
You will need a full valid driving license written in English. If yours is not in English, you will also need an International Driving Permit or a translation that's been approved by the New Zealand Transport Agency.
Are there any age restrictions to driving a caravan in New Zealand?
The legal driving age is 16 years old but you will usually have to be at least 18 to hire and drive a campervan in New Zealand. Drivers under 25 years old often attract a young driver's fee but there are companies such as Spaceships and Jucy that won't cost you any extra.
Do I need specific caravan insurance?
Campervan insurance is not mandatory in New Zealand but it is available if you want to be covered for the worst-case scenario. This can be purchased with your hire or separately.
What does campervan hire in New Zealand cost?
A two-person campervan can start from $40 a day with more deluxe models fetching up to $100 per day.
For larger vehicles, a six-person campervan starts from $125 per day with luxury models getting up to $500 per day.
Which companies offer luxury campervan hire in New Zealand?
Kiwi Campers
Happy Campers
Maui
Which companies offer cheap caravan hire in New Zealand?
Which companies offer six berth caravan hire in New Zealand?
Freedom Campers
Road Runner Rentals
Kiwi Campers
How far in advance should I hire a campervan in New Zealand?
A minimum of two months in advance is recommended for travel during the high season. At other times of the year, a few weeks should be sufficient and you might even be able to score a last-minute deal.
Tips for driving a campervan in New Zealand
Don't forget your vehicle's height - especially when navigating under trees and bridges.
Anticipate what's going to happen on the road as braking and acceleration takes longer in a campervan.
Don't overtake when the road has solid yellow lines.
Always park on the side of the road that's the same direction as the flow of traffic.
Respect the priority markers on one-way bridges - New Zealand has a lot of them.
Drive during the day when possible to avoid any dangers such as wildlife on the roads.
Check that your belongings are secure before hitting the road. This includes your power cable and gas cylinder.
Due to the large number of winding, narrow and gravel roads in New Zealand, always prepare for journeys to take longer than estimated, even when using a GPS.
---
Want to hire a campervan?
Powered by: Motorhome Republic
Latest campervan and car hire deals
More guides on Finder