The Features That Business Travellers Should Look for in a Debit Card
Debit cards offer a number of benefits that cash and other forms of payments don't.
We're reader-supported and may be paid when you visit links to partner sites. We don't compare all products in the market, but we're working on it!
When choosing debit cards available for business trips, you should look carefully at the specific cards that are suited to be used for this purpose. Business debit cards give you the convenience of using your own money to make business purchases wherever the card is accepted. It's also linked to a business transaction account or business savings accounts so you have more control over your business banking while travelling.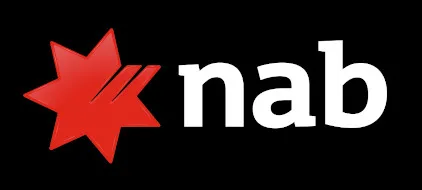 NAB Business Everyday Account ($0 Monthly Fee Option)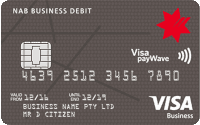 Business Account Offer
$0 monthly account-keeping fee. Unlimited standard NAB electronic transactions. Tap and pay with your NAB Business Visa Debit and your smartphone using Apple Pay, NAB Pay, Samsung Pay or Google Pay.


Monthly account fee: $0
Linked debit card: Visa
Assisted transaction fee: $2.50
Back to top
What are the key considerations when travelling with a business debit card?
Security

One of the most important features of your business travel debit card is security. All debit cards have a number of different security standards that they are required to adhere to. Whether it's protected by Visa or Mastercard, the security that a debit card offers is the biggest reason why you should use a card for your travels instead of cash. Cash is extremely easy to steal, and if you lose it when you're travelling, it's going to be near impossible to replace.

However, be mindful that your debit card is linked to your business transaction account, which means whoever is in possession of your debit card has access to all the funds in the account. If the worst case scenario the debit card does get stolen you'll need to notify the relevant bank immediately.

Convenience

Debit cards are also better suited for business travel because they are easier to handle than cash. Business travellers are in a unique situation because their work may take them all over the world. This makes using cash for business expenses less than ideal, because each of the places you may travel to may require a different currency. Keeping each form of currency in cash for every place that you will travel is simply more trouble than it is worth. If you use cash, not only do you have to worry about the potential security problems, but you also have to worry about having the right amount of the right currencies as well. You can also organise your money online, over the phone or in person wherever your debit card is accepted.

Currency exchange

Using a debit card also saves you the trouble of exchanging your leftover currency back to Australian dollars. This can save you the fee involved in doing the exchange twice.

Complimentary insurance

Some high tier debit cards in Australia also offer complimentary insurances such as overseas travel insurance, purchase protection and extended warranty. Although purchase protection and extended warranty usually only applies to purchases made in Australia, complimentary overseas travel insurance can greatly benefit you when travelling. Instead of paying for an external travel insurance policy, you can save by meeting the terms and conditions set out on the business debit card.

Fees

If you're a frequent flyer or traveller, your number one feature to look at in a debit card is international usage and the fees that apply to it. You want to make sure that the debit card company will not gouge you with fees if you use your card abroad.

With a debit card, the hassle of working with other currencies is taken care for you because most debit cards in Australia only deal with Australian dollars. While you don't have to worry about having a certain amount of a currency, you do need to worry about foreign transaction fees and ATM fees. Some debit cards don't charge these fees, but most of them do.
Debit cards can be used where Visa and Mastercard are accepted, whether it's an ATM or over the counter. They are linked to your business bank account and cards are generally protected against fraud by banks and other security agreements.
More guides on Finder