How lenders use technology to approve business loans
What are the advantages of borrowing online from tech-savvy lenders?
We're committed to our readers and editorial independence. We don't compare all products in the market and may receive compensation when we refer you to our partners, but this does not influence our opinions or reviews. Learn more about Finder.
Borrowing money is a normal part of the small business lifecycle and there are many reasons why this need might arise: some industries have on and off seasons while others might have sporadic contracts or just take more time to become consistently profitable. Chances are your business will require a cash injection at some point so it's a good idea to familiarise yourself with today's borrowing marketplace.
Valiant Finance works with a large panel of lenders that can help you find a loan for your business.
Access to 60+ lenders

Dedicated credit specialists

Various loan options available
---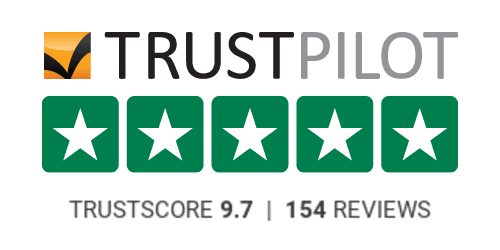 Compare a range of business loans
What benefits do technology-focused lenders offer?
You should know about the more advanced business lenders that use technology to improve the experience for borrowers. Compared to typical bank loans, these advanced business lenders have:
Service 24/7
Higher loan approval rates
Faster loan approval, usually within minutes
Quick money, usually deposited in your account on the same day
Bonus features to help you run your business and manage finances
Potentially lower interest rates and preferable fee structures
Paperless, all-online applications
More competitive terms, conditions and benefits
How do you compare tech-savvy business lenders?
A good place to start comparing business loans is by looking at the lenders that use technology to offer better loan products. All of these brands have a few things in common:
Higher approval rates than the banks. They look at real-time business health rather than just picking a few data points out of your credit report. This is a more accurate way of calculating risk which lets them approve more loans.
Quick processing time. They all offer fast approval by looking directly at your business data and bank information. Rather than filling out forms or answering a lot of questions, you connect your business accounting data and they use the information they need. Lenders use the same third party encryption systems as big banks, keeping your data secure.
Reduced fees and transparent fee structures. Bank loans may come with an early repayment penalty, but the majority of alternative lenders waive this fee. As they're smaller institutions that use technology to approve loans, this translates into less overheads and lower fees for you.
Varied products. Whether you're after a short-term business loan, a line of credit, a larger long-term loan or other financing options, these providers have products available.
Australian business lenders that use technology to approve loans
Brand
Application
Benefits
Minimum business requirements
Moula
Apply online and link your business data to receive a decision, typically within 24 hours
No fees, just a simple interest rate

1 year in business
Average monthly turnover of $5,000
Fair or better credit history

OnDeck
Apply online to receive a decision in just minutes, and same-day or next-day funds
High rate of approval, custom interest rates based on business data

$100,000 annual revenue
1 year in business

Prospa
Apply online for fast approval and funds within two business days
Has lending advisers available, assigns a proprietary ProspaScore based on your business data to determine loan rates

Eligibility is based on your ProspaScore

Banjo Loans
Apply online in as little as 10 minutes and get funds within 24 hours of acceptance
Tailored interest rates, easy reborrowing and no exit fees

2 years in business
$500,000 revenue p.a.

Kikka
Apply online and link business accounts to Kikka's secure system for assessment
Get an unsecured no doc line of credit, pay no interest on unused funds

Eligibility is based on Kikka's assessment of your business health

Spotcap
Register with Spotcap, link your business bank account and either connect your accounting software or provide the documents
Unsecured line of credit, no establishment or maintenance fees, no interest or fees if you don't draw down funds, easy renewal, flexible repayment

Annual turnover of $100,000
1 year in business
Registered Australian business and bank account
2 years of financial documents

Capify
Apply online and receive a decision in 60 seconds or less, and funds in as little as 24 hours
Small business loans, lines of credit and merchant cash advance available, borrow up to $400,000, fixed daily repayment schedule

3 months in business
Turnover of $5,000 a month
Fair credit history

PayPal
If you do business over PayPal, apply online for approval within 5 minutes and funds within 60 seconds
One fixed fee, make automatic repayments as a percentage of your daily PayPal profits

Have held a PayPal business account for 3 months
Live in Australia, the US or the UK
Process at least $15,000 in PayPal sales annually

Reckon (underwritten by Prospa)
Apply online and link business bank information for fast approval
Additional options for purchasing business software and accounting systems

Eligibility is based on your ProspaScore
How do these lenders approve loans so quickly?
Some bank lenders might spend hours questioning you and asking for documentation, take several days to process your application and weeks to actually get you the money. By comparison, these new technology-focused lenders can get it done in minutes and provide money on the same day.
There's no secret here. Technology simply lets these lenders do it faster. Because they already have many existing systems in place, some big banks can't easily integrate this new technology and so they are left doing things the old way. However, some banks are offering new business loans that are technology-focused.
When you borrow money from a bank it will generally assign a case manager to you. This person will look over your finances to try and get a sense of your business's strengths and needs. After checking both your personal and business credit report, the bank will decide whether to approve you for a loan. All up, the process can take a few days to a few weeks (depending on the bank).
When you borrow money from a technology-focused lender it will plug your business data into an automated system and ask you questions about your business through an online form (time in operation, annual turnover etc). Your data will be assessed by the online system to make a decision as to whether to approve you and if so, for how much.
Why are newer lenders' approval rates higher?
Many online business lenders tout their high rate of loan approvals, even for unsecured or no doc loans. In the face of the GFC, banks tightened their business lending requirements and have yet to fully loosen them again. Small business lending is risky compared to a bank's other revenue streams and implementing new technology to approve these loans is also costly and time-consuming. To compensate for these factors, banks have stricter lending requirements.
Compare the typical loan approval requirements for bank lenders vs online lenders.
Collateral. Banks prefer secured loans, but many SMEs don't have the assets for this. Online lenders tend to focus on offering unsecured lending.
Industry. The banks use your industry to determine your risk level while online SME lenders look more closely at the business's individual strengths.
Credit report. Bank lenders consider both your personal and business credit history as some of the strongest indicators. By contrast, online lenders can look at actual real-time business data, vendor payments and even social media presence to gauge your business strength, therefore placing less emphasis on your personal credit report.
Expenses. Bank lenders usually have to invest way more time and effort into each loan application as it requires a person to approve it. To cover these extra costs they maintain higher approval requirements and avoid riskier loans. On the other hand, online business lenders rely on technology which takes only minutes and are therefore willing to take more risks.
Time in business. Newer businesses are significantly more likely than established ones to default on loans, and some banks have blanket requirements – such as needing several years of business history – which immediately rule out lending to startups. Online lenders have their own systems for assessing a business' health, and will often still lend to new businesses if they seem to have potential.
Return on investment. It costs banks about the same amount to process a $1 million loan as a $10,000 loan. Most SME loans are for smaller amounts, but banks have little incentive to focus on these compared to the larger and more profitable sums and are more likely to simply decline.
In short, banks have higher overhead costs when considering loans and SME lending only makes up a small portion of their total revenue. This makes them very risk-averse and likely to turn down anyone who doesn't have a very strong application or collateral to put up against the loan.
By comparison, online SME lenders have very low overhead costs and many specialise in business lending. These lenders use automated approvals processes not only because they're fast, but because they find them to be accurate.

How do the big bank rates and fees compare with what you can get from online lenders?
The answer depends on your business and what type of financing you're after, and will vary between different banks and different lenders. However, generally you can expect:
Lower interest rates with secured bank loans than unsecured online business loans
Similar interest rates for unsecured bank loans and unsecured online business loans
Fewer fees with online business loans. Sometimes there will only be a one-off establishment cost or no fees at all .
Because they accommodate riskier clients and provide many efficiency and flexibility benefits, you should typically expect overall higher costs from online business lenders than from banks. It's important to remember that interest rates and fees are usually personalised for your circumstances in different ways depending on the lender, and you should work out the total cost of a loan before taking it out.
You should also be aware of special rates and fees. Each online business lender will do things differently and depending on your needs, these costs might be more or less expensive than traditional fees and interest rates. For example:
Kikka business loans has no interest rates. Instead they only have six-month loan terms, and a fee of 2-9.75% of your loan amount in the first two months, and 1% for each of the remaining four months. In other words, you pay back one-sixth of the total amount, plus this fee, each month.
PayPal Working Capital does not set a standard interest rate. Instead it lets you choose a percentage of your daily PayPal business income to be set aside for repayment. There is only one fee which is set based on your loan amount, chosen repayment percentage and PayPal sales history.
Capify does not use interest rates, and instead offers an agreed total repayment amount based on your risk profile.
Because these special costs are not expressed as a percent interest rate, it can be difficult to compare them with other options. Business loan calculators can help, and you can also ask your lender to describe the fees in standard terms like annual percentage rate (APR) so you can directly compare it with other options.
Should you get an online business loan or a bank loan?
The information provided here is not to be taken as personal financial advice. The ideal business loan for your needs depends on your own circumstances and many other factors. All loans should be considered critically, you should weigh the pros and cons of each option, and you should not take out a loan without a comprehensive understanding of its costs.
However, you may wish to consider these guidelines as a starting point:
If you run a financially stable and well-established business, bank loans may be preferable for you.
If you need a low doc, no doc or unsecured small business loan, or have a rocky personal or business credit history, then online business loans might be the way to go.
If you need money fast, within days or even hours rather than weeks, online business loans can do it where some banks cannot.
If you want special options for repayment plans, or have more specific loan requirements, then online business loans from some lenders may offer this flexibility.
If you want to manage your business cash flow, online invoice financing lenders may be able to offer funds secured against your unpaid invoices.
Compare invoice financing products
Compare online business loans to find the lender that's right for you, or look at your other options to learn more about choosing loans and lenders.
Image: Shutterstock
More guides on Finder