Business loans for medical professionals
Starting your own medical practice? Here's how to get the business loan you need to make it happen.
We're committed to our readers and editorial independence. We don't compare all products in the market and may receive compensation when we refer you to our partners, but this does not influence our opinions or reviews. Learn more about Finder.

Running your own medical practice requires sound financial knowledge and management skills. Whether you're establishing a new medical practice or looking to buy an existing one, it's important that you understand the financing options that are available to help you run a successful business.
There are several business loan options available for Australian medical professionals, so let's take a closer look at what those loans are and how they can benefit your business.
How can my business benefit from a loan?
Business loans for medical professionals can provide funding for a wide range of purposes, such as:
Startup finance to help you establish a new practice and fit out your business premises
Funding to purchase an existing practice
Money to buy or upgrade business equipment
Managing ongoing cash flow needs
Covering the day-to-day costs of running your business, such as paying staff and marketing costs
Meeting the expense of extending or expanding your practice
Types of loans to consider
What business loan does your medical practice need? Consider the following finance options:
Loan type
Amount
Loan features
Repayment
Line of credit
$5,000 – $100,000,000

Fast access to cash
Manage ongoing expenses and deal with unexpected emergencies
Only pay interest on the money you spend
Can be ongoing or have a fixed term (1 - 5 years)

Regular, minimum repayments towards your loan balance
Business overdraft
$10,000 – $100,000,000

Linked to business bank account
Can be accessed once you have exhausted the other funds in your account
Secured and unsecured loan options available
Variable interest rates apply
Can help you meet unexpected expenses

Ongoing account, minimum repayments required
Fixed term business loan
$5,000 – $500,000

Borrow a lump sum and repay it over a fixed period
Fixed or variable interest rates available
Secured and unsecured loan options
Safe and stable option

Regular fixed loan repayments
Equipment loan
The cost of equipment

Access the funds you need to buy specialised medical equipment
Fixed or variable interest rates available
Allows you to use the equipment while you are paying it off
Potential tax benefits

Regular repayments required
Short-term business loan
$5,000 – $250,000

Lump-sum loans with terms ranging from 3 to 12 months
Cover unexpected expenses or seasonal cash flow shortages
Quick and easy application process

Daily (or sometimes weekly) repayment schedules
How to compare business loans for medical professionals
There are several factors you need to consider when comparing business loans, including:
Interest rates. The lower the interest rate, the less your loan repayments will be. However, remember to consider the interest rate in line with the fees and other features of a loan before deciding whether it's right for you.
Loan fees. Make sure you read the fine print to learn of any upfront and ongoing fees that apply to the loan. Upfront fees include establishment, application and legal charges, while ongoing monthly or annual fees may apply.
Loan amounts. Be aware of any minimum or maximum limits that apply to a loan. For example, if you choose a line of credit, many lenders will require you to borrow a specified minimum amount.
Loan repayments. How much will you need to repay towards the loan each month? Can you realistically afford that amount? Some lenders offer flexible repayment terms to borrowers in the medical profession, such as monthly repayment amounts that start out low and then gradually rise as your cash flow increases.
Loan terms. How long will you have to repay the money you borrow? Can you spread the repayments out over several years, or will you need to pay off the loan in full within a shorter period such as 12 months?
Valiant Finance works with a large panel of lenders that can help you find a loan for your business.
Access to 60+ lenders

Dedicated credit specialists

Various loan options available
---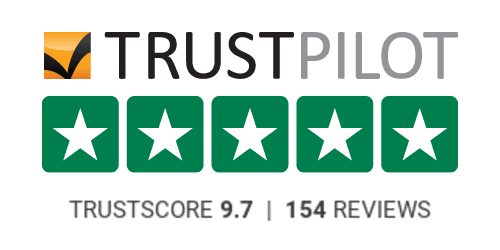 Loans you can apply for today
Costs to consider if starting a new practice
For some medical professionals, the opportunity to build their own practice from the ground up is an exciting proposition. If you're thinking of starting your own medical practice from scratch, there are several expenses you will need to factor into your budgeting calculations, including:
Buying or leasing business premises
Fitting-out your business premises
Purchasing expensive medical equipment
Acquiring other essential office supplies
Insurance premiums
Advertising and marketing expenses to develop and expand your customer base
Hiring and paying staff
Costs to consider if you're purchasing an existing business
If you've decided that purchasing an existing medical practice is a better option, remember that there are still several costs you need to consider. However, the business finance options available to you will vary, depending on whether you buy the business only (leasehold) or the business and the property where the business is located (freehold).
Under a leasehold arrangement, you buy the existing business and typically also the fittings and fixtures inside the business premises. However, you don't buy the business premises and will instead be taking over the lease. Most lenders will be willing to let you borrow up to 50% or 60% of the value of the business.
With a freehold, you purchase both the existing business and the commercial property where it is located. In this scenario, it's often possible to borrow up to 100% of the property's value.
Apart from the actual cost of purchasing the business and potentially the business premises, other costs to consider when buying an existing practice include:
Any existing debts the business may have
Equipment upgrades that may be required
Staff salaries
Insurance costs
A practice fit-out or renovation to update your business
How to get approved for a business loan
If you're considering applying for a business loan, there are a few simple things you can do to improve the chances of your application being approved:
Check the eligibility criteria. Read the fine print to make sure you satisfy all of the loan eligibility criteria before you apply.
Prepare a business plan. Whether starting from scratch or buying an existing practice, make sure you have a detailed and realistic business plan in place that outlines how your business will grow in the future.
Get expert advice. Get an independent accountant to crunch the numbers and provide expert advice. This will help you make an informed decision about whether to buy an existing practice or start a new one, and you'll have help in assessing your financing options.
More guides on Finder