Business loans for hairdressers and beauticians
Starting your own beauty salon or hairdresser? Compare business loans today.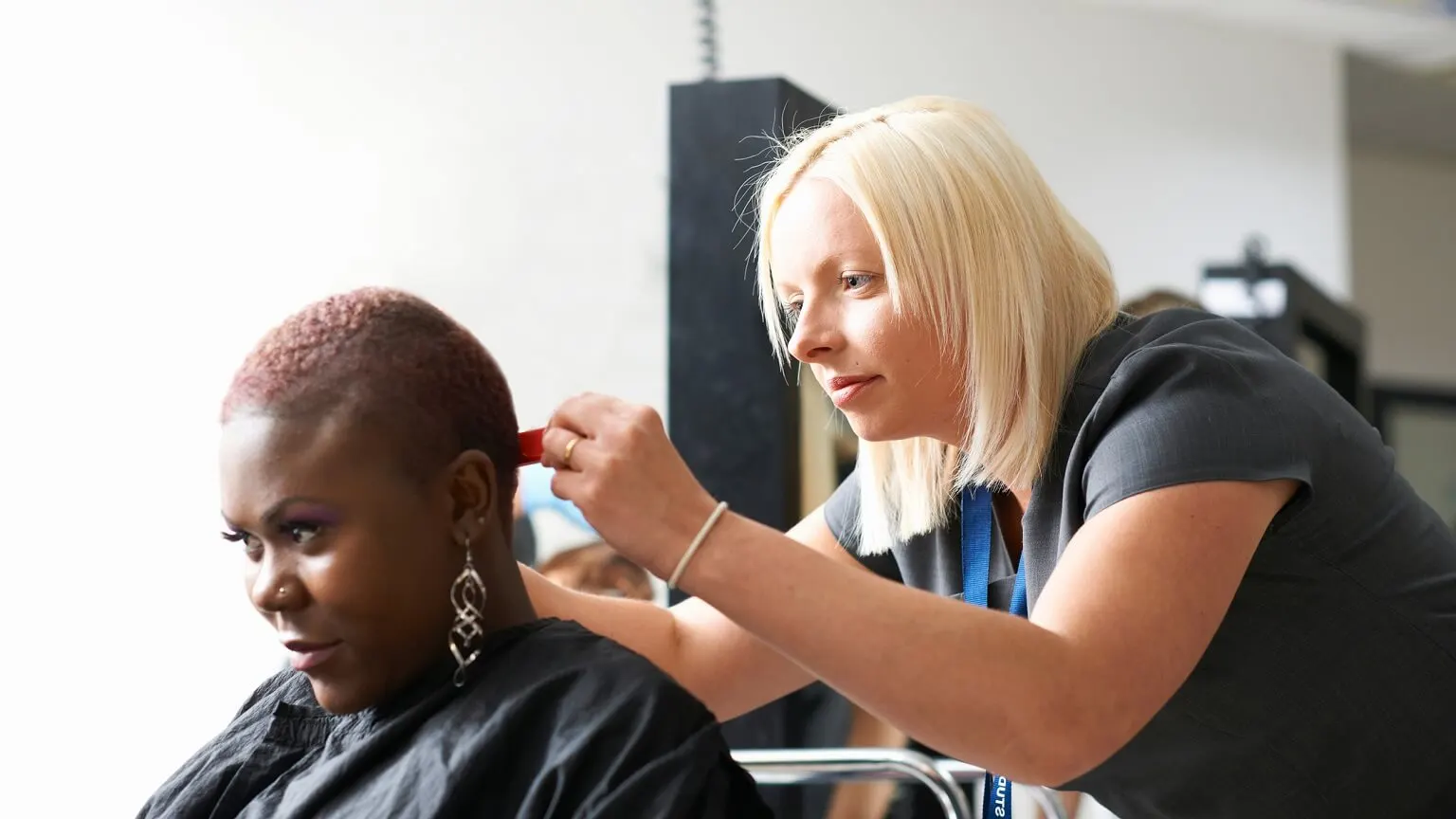 We're reader-supported and may be paid when you visit links to partner sites. We don't compare all products in the market, but we're working on it!
You may need some finance when you're looking to start your own hairdresser or beauty salon, buy an existing business or upgrade your own salon. Luckily, there are a number of business loans for hairdressers and beauticians on the market.
The beauty industry is a lucrative industry in Australia. It currently generates over $6.5 billion in per year, and collectively employs over 120,700 employees.
If you're looking to break into or expand within this profession, this guide will help to break down your loan options, and show you how to compare business loans.
What is a business loan for hairdressers and beauticians?
A business is any form of finance to help you fund your business. From buying the premises to purchasing the equipment, business loans are often a necessary part of entering or flourishing in any industry. If you're in the hair and beauty trade, or planning to enter it, a business loan can help you with the following:
Pay for expensive equipment
Start a new business
Expand or upgrade your existing business
Hire more staff
Cover a temporary cash shortage
How much can I borrow?
You can borrow anywhere from $5,000 to upwards of $2,500,000 with a business loan. How much you are approved for will depend on factors such as:
What the loan purpose is and how much funding you require
What type of finance would suit your business
Your financial circumstances; i.e. your credit history
How much do I need?
Considering how much you need is the first important step when considering a business loan as a hairdresser or a beautician. What's the purpose of your loan? If you're looking to purchase a salon premises, the amount you need could vary largely depending on the size and location of your salon. If you're looking to finance equipment, you might expect to pay the following for salon equipment:
Furniture
Salon chairs - $181.50 to $392.48
Hair wash basin - $99.00 to $1,032.90
Waiting lounges - $279.40 to $385.22
Trolleys - $86.90 to $290.40
Reception desk - $500.50 to $704.00
Make-up station - $249.99 to $699.99
Electrical
Computer - $300 - $3,000
Hair dryers - $59.99 to $309.99
Hair curlers - $89.99 to $189.99
Nail drills/lamps - $69.99 to $799.99
Hair straighteners - $129.99 to $349.99
Extras
Hair accessories and supplies - $2.99 to $769.99
Nail colours, accessories and supplies - $1.99 to $579.99
Moula Business Loan
Borrow up to $250,000
Flexible lending criteria
No hidden fees
100% confidential application
Moula Business Loan
An unsecured business loan with online application and no upfront or early repayment fees.
Interest rate type: Fixed
Loan security: Unsecured
Upfront fee: 2% Establishment fee
Minimum loan amount: $5,000
Maximum loan amount: $250,000
Maximum loan term: 2 years
Business loan for hairdressers and beauticians you can compare today
What type of salon loan should I consider?
Here are the most common business loans:
Loan

Amount

Pros

Cons

Equipment loan

Borrow the cost of purchasing equipment

Borrow money to purchase major equipment, such as tanning machines and salon chairs

Often fees and charges with this loan
Can be complicated to arrange

Line of credit

$10,000- $100,000,000

Get cash to cover expenses when you need it
Only pay interest on what you spend
Lower risk than term loans

Need a good credit history
Can't really use this loan for buying a whole business or for buying major equipment

Business Overdraft

$10,000- $100,000,000

Unsecured loan linked to a business bank account
Can cover unforeseen expenses when you're low on cash

Requires an existing business account
Only gain access to overdraft funds when other funds are depleted

Term loan

$10,000- $500,000

Borrow a single, large sum which you pay back over time
Requires fixed, regular repayments
Can cover major expenses, such as fit-outs, upgrades and equipment purchases

A large loan exposes you to more risks
Term loans usually require security
Lack of flexibility

Business credit card

Depends on card

Spend money as you need it
Make monthly repayments

Requires you to keep track of spending
Requires good history

Unsecured cash loan

$1,000- $100,000

Get quick cash without putting up security
Good for short, sudden cash shortages

An unsecured loan can put you and your business at risk if you cannot make repayments
Higher fees and interest rates
The type of loan you opt for can depend on the following factors:
Your assets. If you can put up residential property or a vehicle as security, you have more loan options. Sometimes, you can use equipment from your business itself as security, such as the equipment you're looking to purchase.
Your finance needs. An equipment loan is no use if you want to hire more staff. A term loan can help you upgrade your business and equipment, but might be too slow if you need cash quickly.
Your credit history. It's harder to get certain types of finance, like credit cards or a line of credit, if you have poor credit history.
Am I eligible?
Eligibility criteria will vary from lender to lender, so make sure that you read each lender's specifications carefully prior to submitting an application. To ensure that your loan application has the highest chance of succeeding, you need to do the following:
Get qualified

If you're a licensed beautician who's worked in the industry for decades, you'll have a much easier time getting a bank to lend you money. Make sure you have the necessary qualifications for your industry and gain experience if you haven't got any.

Have a good business plan

A detailed business plan sets out exactly how you will serve customers and bring in cash. If you're starting a business from scratch, a good business plan is absolutely essential.

Put up security

If you own a property or a valuable vehicle, you're more likely to get a loan (and on more favourable terms). If not, can you find someone who does, to act as a guarantor on your behalf?

Get your financials together

If you're already running a beauty salon or hairdressers, you'll need to show a lender your books. Prepare your tax returns, a statement of profit and loss and a balance sheet to demonstrate the financial health of your business
Economic support for hairdressers: The Government's 20-21 Budget and the Apprenticeship support scheme
In the Australian Government's 20-21 budget it announced a $1.2 billion investment in creating new apprenticeships and traineeships. A share of this total will be going towards hairdressing. The scheme offers employers of apprentices and trainees a 50% wage subsidy for said apprentice and trainee employees.
For more information on how the Government aims to support businesses and apprentices with the new budget, please visit www.budget.gov.au

I'm the sole owner, will I get a business loan?
Getting a business loan for hairdressers and beauticians can be tricky as a sole trader, because lenders tend to look at individual business owners as a higher risk than partnerships. However, this will depend on your financial circumstances and how long you have been working in the industry.
If you're struggling to acquire finance as a sole business owner, you also have the option of opting for a personal loan, rather than a business loan. Personal loans have less strict lending guidelines, and usually require less documentation.
I'm in a partnership, can I get a business loan?
You can definitely apply for a hairdressing or beautician business loan if you are in a partnership. In fact, more often than not, your borrowing power is increased if you're in a partnership, which means more capital for your business. You may even have more access to asset security and investment with more people at the helm.
Be wary that your business partner is reliable though, as you may be liable for their portion of the debt if they default. It is wise to seek legal advice before entering into a loan contract with a partner.
What costs do I need to consider?
There are many costs to think about with running a salon that may require a business loan as a hairdresser or a beautician. At the very least, you'll need to think about the following:
Equipment

A professional hairdresser needs an array of expensive specialist tools. A beauty salon requires massage beds, spa baths and other specialised equipment for skin and facial treatments.

Premises

Buying or renting a commercial premises is a major cost for any hairdresser or beautician (unless it's the case that you run your business from home, or provide your services in customers' homes).

Staff

Hiring staff allows you to serve more customers and make more money. Staff wages are a significant, but necessary, cost of doing business. You can get a clear idea of wage levels by looking at award rates for your industry and looking at job advertisements.

Utilities

You'll need to pay your electricity bills, so don't forget to factor that in.

Qualifications

Professionals working in the hair and beauty industry must follow the laws and regulations of their state. Hairdressers require a qualification. Beauty salons must comply with health and safety regulations.
Tips for buying an existing beauty salon or hairdressers
Buying an existing business is a serious undertaking. You may be buying just the business and leasing the premises (leasehold) or buying a business and a commercial property (freehold). Either way, you need to do your research and seek expert advice where required.
Ask yourself these questions:
Am I buying a profitable business?

Carefully examine the business's accounts to determine both the revenue (the money coming in) and profit (what's left over after all your costs are covered).

Am I paying a fair price?

Even if the business you're buying is a huge success, you could still be overpaying. Look at how much you expect to make from the business per year and work out how long it will take to pay back the purchase cost.

Is the business's current success likely to continue?

Look at market trends, changes in technology and the demographics of the surrounding area. A hair salon situated in a busy shopping mall is likely a valuable business. But if the nearby train station is shutting down or a bigger mall is opening down the road, then maybe not.

What am I really buying?

Look beneath the surface of a thriving business and see what's really going on. Could the business be saddled with crippling debt or liabilities? Is the appearance of success revealed in the final figures?

Is there a growth opportunity I can exploit?

If you think a struggling business could be doing much better than it is, then you might have found a very good deal. However, you ought to be realistic about what you can achieve, and consider all of the potential risks
How can I compare business loans for hairdressers and beauticians?
Whether you're fresh out of beauty school or a small business veteran, the tips for comparing loans are the same.
Here's what you need to look at:
Fees. A loan's fees can really add up, so make sure that you check all fees prior to accepting a contract.
Repayments. Pay close attention to the repayment conditions of the loan. Some loans give you a few months before the repayments start, some require fixed monthly repayments and others only require you to pay a monthly minimum.
Flexibility. Being able to extend a loan can be a big advantage. Flexible repayment options can be a big help too.
Interest rates. Interest rates affect how much you actually end up paying over the lifetime of a loan. There are fixed and variable rates, and some loans have no interest at all.
Loan terms. The length of a loan matters. For example, a one-year term loan might cover some of your monthly costs, but a line of credit can help if you need to cover expenses immediately.
Find insurance options for your salon
FAQs about business loans for hairdressers and beauticians
More guides on Finder