Business loan approval guide
Need financing? Here's how to apply and get approved for a business loan.
We're reader-supported and may be paid when you visit links to partner sites. We don't compare all products in the market, but we're working on it!
You need money to run a business and you can't always rely on your savings or incoming revenue to cover costs. Because of this, taking out a business loan is fairly common in Australia, with lenders having more than $40 billion worth of business loans and advances on the books.
There are lots of reasons your business may need a loan, especially if you're just starting out.
Find out how to apply and how to get approved below.
How to approach your loan application
Your loan application should answer the following questions:
Why are you taking out a business loan? Your lender wants to know that the loan will contribute to the business's profitability and that you can pay it back.
How much are you borrowing? This helps to determine the options available to you and how risky the loan might be for lenders.
How soon do you need the money? Will you be wanting it as one lump sum or in multiple payments? When are the first and last payment dates?
How will you pay back the loan? This helps to determine whether or not your business has the cash flow to pay back a loan, but also the terms and conditions of repayment.
What is the risk to the lender? Bigger loans carry more risks to the lender and are therefore more difficult to get approved. The same goes for unsecured loans and those with particularly low interest rates.
Remember that taking out a loan is a competition: you are up against other people who want to borrow money. Improve your odds by standing out and showing that your business has more value and potential.
Your application needs to convince the lender that the money will help your company become more profitable or is essential to its continued operation, and that you will have enough revenue to pay back the loan.
What you will need to put in your application
Different business loans and lenders will require you to provide certain information as part of your application, including:
Your personal and contact details
The size, industry and age of your business
Your personal credit history and that of your business
Financial statements and cash flow projections for your business
A detailed business plan (if you're a new business)
You may also need to meet specific eligibility criteria to get approved for a loan. As such, you may also need to provide documentation of the following in your application:
Minimum revenue/turnover
Proof of collateral (on a secured loan)
Age of your business
How to get approved
When you're given a loan, a lender wants to know that you will be able to pay it back. The lender's confidence in your business's profitability and your ability to repay the loan decides whether or not you get approved. Tick off all of the following points for the best chance of business loan approval.
Meet the core requirements. As mentioned above, most business loans have certain eligibility criteria. Check you meet the requirements before applying to avoid wasting time on those you can't successfully apply for.
Have a plan for the money. It's not enough to declare that you intend to use the money for "business stuff". Your lender wants to know that you'll be able to pay it back and may want a detailed business spending and income plan. If the lender doesn't think it sounds viable it may decline you.
Keep good documentation. Full doc loans usually have better rates than low doc loans because the lender has more information to judge how risky it is to approve you. Even if you're considering low doc or no doc options, keeping the right financial information will help lenders decide to approve you.
Maintain good company credit. Defaulting on loans, having outstanding debt and lacking consistent income will all count against you if you're applying for a business loan. If you are having any of these issues then trying to address as many as possible before taking out a loan can greatly improve your chances.
Whether your business is eligible for a loan
How to check your business credit history
Lenders will check your credit history before deciding whether or not to give you money. For the best odds of success you should also check your business credit score so you can remedy any problems before applying.
Your credit history includes:
Details of past defaults
Information on currently outstanding debt
Information on expenditures and income
To check your credit report, simply contact a credit reporting body (CRB). Keep in mind you will need to pay a fee to receive your business credit file.

Your business loan options
You have a number of options when it comes to getting a business loan:
Business overdraft
This loan gives you a predetermined limit that you can overdraw up to on your business bank account. This can be good for covering unexpected costs or if your business is having cash flow problems. It is a flexible form of finance and you can often tailor your repayment plan.
Flexible borrowing and repayment options.
Can be thought of as a "safety fund" account that lets you overdraw without incurring excess fees other than standard overdraft fees.
Can be spent on any business expenses as needed.
Can only be accessed when your business funds have been used up.
Is only available through your existing business bank account and from that bank.
Often carries higher fees and interest rates than other loans.
Business line of credit
This loan takes the form of an account balance that can be drawn on up to an agreed limit. It's a lot like a business overdraft loan, except you can draw on funds as needed and not just when experiencing cash flow issues.
Flexible borrowing and repayment options.
Often lets you choose between an account with a set expiry date or an indefinite term that is maintained as long as the account is in good standing.
Can be spent on any business expense as needed.
Is typically only available to businesses with good credit scores and reliable income.
Short term business loan
A short term loan is for covering immediate costs. It gives your business quick access to cash or credit to pay for urgent repairs, emergencies or vital equipment. Repayment terms are short, typically about three months to one year, and the sums you can get are smaller than other loans.
Application is generally quick and easy.
Often available as low doc or no doc loans.
There are typically fees in addition to the rate you're charged.
Interest rates tend to be high.
Business credit cards
These work much like personal credit cards, giving you access to funds up to a certain limit and allowing you to continuously pay back what is spent with interest. This financing option is designed to be accessible, flexible and suitable for many different businesses.
Business credit cards offer a range of extra benefits and tools, such as multiple cards for employees with their own customised limits, expense tracking and even analytics tools.
Suitable for a wide range of business needs.
Best value for money comes from using additional tools and options offered.
Good for flexible, ongoing financing.
Many different options with different terms, fees, interest rates and benefits.
Cash flow lending
Cash flow lending is a type of secured loan that uses your predicted business cash flow as collateral. In other words, you borrow against future revenue. For example, you might get a cash flow loan to fund new equipment or staff and then use the revenue generated by these to pay back the loan.
A relatively common option for companies of all sizes.
Offers the benefits of a secured loan without needing to have tangible collateral on hand.
Typically only available to businesses with good credit ratings.
Lenders may decline you if they don't think your business will be able to generate enough revenue to pay them back.
Invoice financing
A relatively new product, invoice financing is a fairly specialised type of loan that uses your outstanding customer invoices as collateral. It's suitable for businesses that are willing to trade some total profit for more consistent income. Financing involves selling the invoices that you're waiting on to borrow a proportion of that amount, often 80–100%, depending on your business credit score and applicable fees.
Can work out to be more cost-effective overall than some traditional loans.
Offers a wide range of options and flexibilities.
Only suitable if you frequently find yourself waiting on customer invoices that you need right away.
Compare a range of invoice finance options
Trade finance
Trade financing is a loan that gives your business the money to make trades, whether domestic or international, in currency or stock. It's aimed at businesses that have a good track record with capital investment and can use loans to invest further. The actual lending component is usually just one part of a packaged service that includes financial technology, transaction services, risk management and advisers.
Availability is usually dependent on your business credit history.
Not suitable for covering day-to-day business costs or anything other than trading.
Fully drawn advance
A fully drawn advance is a long term business loan where you can borrow a fixed amount and then repay it with interest on a set schedule. You are often able to customise the loan with your lender to set a repayment schedule that works with your business cash flow.
Repayment periods can extend for years.
Flexible terms and a variety of options.
The main advantage is that repayments are predictable and consistent.
The main disadvantage is the risk of market interest rates going down and you needing to refinance your loan to take advantage.
Business vehicle finance
This type of loan is exactly what it sounds like; it lets you fund a vehicle purchase for your business with ongoing repayments. The actual terms of these loans vary and include choices such as borrowing money to buy a car, leasing a vehicle from the lender, getting a secured or unsecured loan and opting for a general-use or business-only car.
There are potential tax benefits as well as implications.
Many options, but some will be unsuitable for your needs.
Business financial advisers can help you navigate the tax and loan issues associated with business vehicle finance.
Equipment finance
Equipment finance can help your business get the necessary tools, whether that's specialised medical or scientific equipment, plant machinery, IT devices or anything else. This type of financing gives you quick access to essential items with a range of different options.
Often a cost-effective option if your business has very specific equipment needs.
Options include hire purchase, secured loans with the equipment as collateral, rental agreements, novated leases and more.
This type of loan has tax implications.
The variety of options and different tax implications of each may require a financial adviser.
The first step to successfully getting a business loan is deciding what type of financing your company needs, while the second step is getting approved.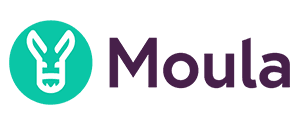 Moula Business Loan
Borrow up to $250,000
Flexible lending criteria
No hidden fees

100% confidential application
Moula Business Loan
An unsecured business loan with online application and no upfront or early repayment fees.
Interest rate type: Fixed
Interest rate: from 8.3% p.a. to 29.22% p.a.
Comparison rate: from 15.64% p.a. to 52.14% p.a.
Establishment Fee: 2% Establishment fee
Minimum loan amount: $5,000
Maximum loan amount: $250,000
Compare business loans now
Images: Shutterstock
More guides on Finder