Tradie Insurance Guide
Get customised tradie insurance to suit your work requirements.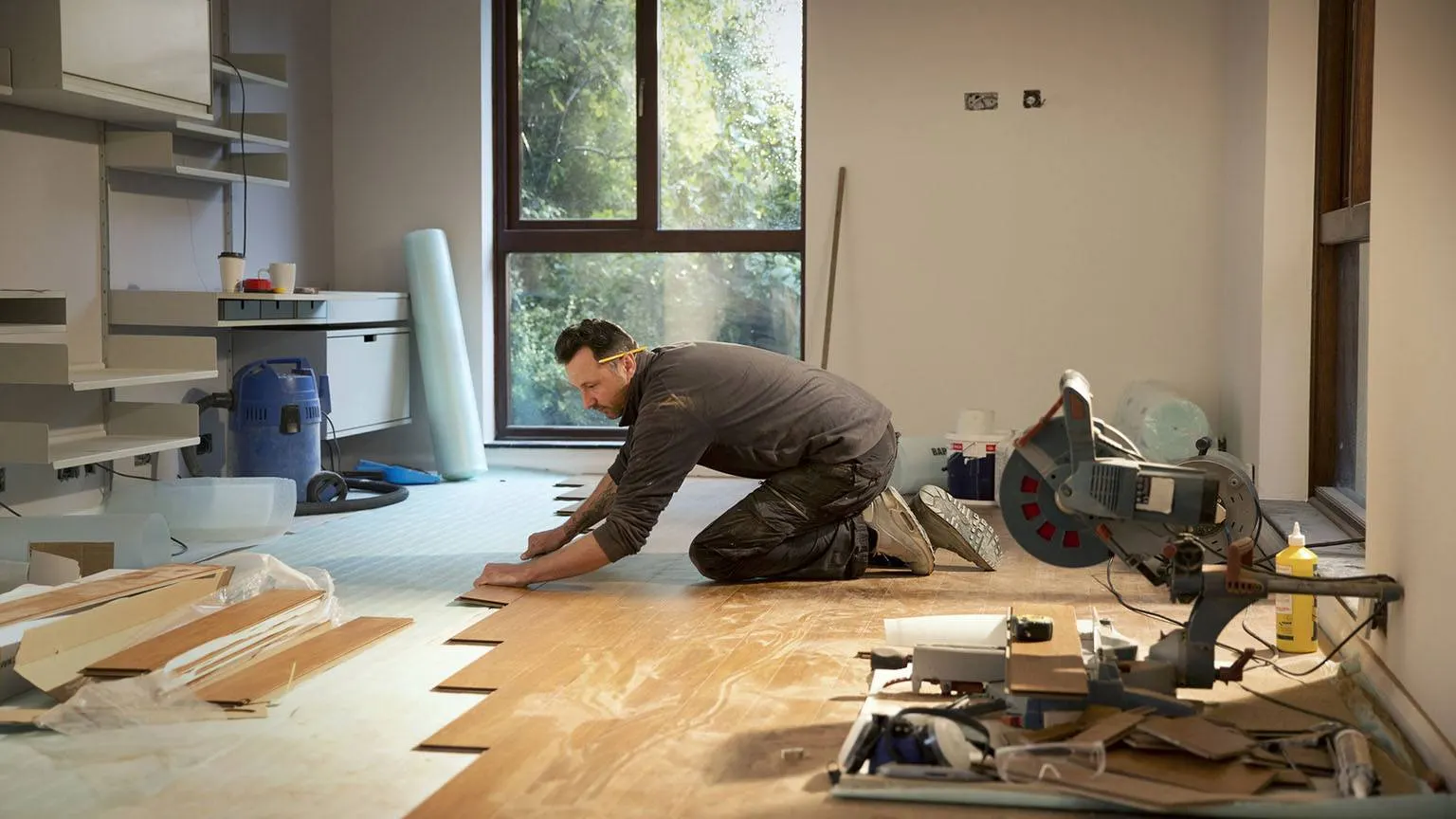 We're reader-supported and may be paid when you visit links to partner sites. We don't compare all products in the market, but we're working on it!
Whatever trade you are in, you probably have a unique set of skills, jobs and risks. In other words, your insurance needs are unique to your situation. The great news is you can easily customise a policy to meet your specific work requirements and protect yourself from setbacks.
Either the government, your contractor or your clients will probably require you to have public liability insurance to protect you if you injure someone or damage something.
There are also other types of cover that can help you protect the business of "you": from tool insurance to protect your trusty tools if they break or get stolen, to personal accident insurance that provides income if an accident keeps you from working, to commercial vehicle insurance that covers any work accessories and the property inside.
Compare affordable insurance quotes for tradies
Get quotes online Speak to a broker
If you are ready to speak with a consultant about different business insurance options available, simply enter your details in the form. Keep reading if you want to learn more about the different types of cover available.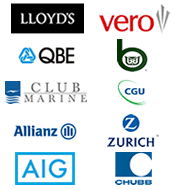 Receive tradesworker insurance quotes from these direct insurance brands
Tradesman insurance quick tips
Insurance requirements

As a tradie, you'll probably be working close to the public or on other people's property. Public liability covers you if you damage something or someone gets injured as a result of your work.

Theft
If you own a lot of tools, you'd be out of luck if someone steals them - especially if you rely on them for a living. With theft cover, you'll be able to replace your trusty tools if someone takes off with them.

Glass
If you own a physical shop where you perform your trade, it's not enough just to insure the building. Did you know you have to insure the glass separately if you want it covered against vandalism or accidents?
Average cost based on historical costs using our engine. Last checked April 2021
What is tradesman insurance?
Tradesman insurance is protection for your liability, tools and equipment. Most insurance providers offer tradesman insurance and it can often be found as an additional extra to some health insurance policies.
Who's covered?
Different trades require different cover, but typically tradesman insurance covers the following jobs:
Bricklayers
Residential builders
Electricians
Handymen
Carpenters
Gardeners
Decorators
Painters
Plumbers
Tilers
Shop fitters
Plasterers
Mobile mechanics
This is by no means an exhaustive list, so speak to different insurers to find out exactly who they offer cover for.
Do tradies need insurance?
Where most employees are covered against injury and workplace accidents through their employer, tradies need to take care of themselves to make sure a bad day at work doesn't sink their entire business. Tradies are often required to work on private or public property, and having tradesman insurance will cover you for costly accidental property damage and public liability. If you work with tools, you'll want to protect them from theft and everyone else from injury.
On top of looking for cover for your work, you will also have to consider everything you need to get the job done. If you were to get into a car accident in your work vehicle, most car insurance policies exclude work-related accidents, so you'd need specific cover offered with tradesman insurance.
Types of insurance applicable to tradies
Due to the variables between trades, there are a variety of options and extras with any tradesman policy, making it easier for tradies to get the cover they need based on what their work entails. Here are the typical inclusions for tradesman insurance.
| Insurance type | What it covers |
| --- | --- |
| Public liability | Covering damage a tradie causes to someone's property or if someone suffers an injury or loss due to a tradie's work, public liability insurance will offer protection for legal expenses incurred. |
| Product liability | For some tradies, the risk may come after a job when the product they have worked on, be it plumbing or carpentry, injures someone or causes property damage. Product liability covers tradies against claims of negligence; however, bad workmanship and supplying inferior of faulty products are excluded. |
| Equipment breakdown and tool insurance | Equipment breakdown insurance replaces or repairs any equipment that is broken or damaged on the job. Damage to business or private property from flying fragments of damaged machinery is also covered. |
| Fire and defined events | Damage or loss due to fire, fallen trees, malicious damage, storm, earthquake, explosion or lightning, rainwater or runoff from rainwater, hail, sleet or snow, tornadoes or cyclones and wind are all included, as well as impacts from vehicles, and damage caused by animals or aircraft. |
| Motor vehicles | If you use a vehicle to operate your business, you are already required to have Compulsory Third Party insurance as the basic mandatory cover. However, should your vehicle break down or be involved in an accident, you will need to make sure you have adequate cover as most car insurers exclude work-related incidents. |
| Burglary | This is cover and compensation for loss or damage to property and equipment due to theft and burglary. Additional cover is available for temporary protection (hiring guards or watch people), and reasonable costs of replacing locks and keys, as well as opening strong rooms or safes if the keys are stolen. |
| Money | If you are handling and transporting cash then "money" cover will protect you for loss or damage up to the amount listed in your policy. Damage and loss to security measures, such as safes, are also covered if it occurred during the theft or attempted theft. Extras are also provided, offering an automatic reinstatement of the insured sum as well as reasonable costs for additional protection. |
What types of cover suit me?
In the end, the level of cover you need will depend on what risks are involved with your work. Here is a simple breakdown for the level of cover you need, depending on the nature of your work.
| Insurance type | Sub-contractor | Business owner | Business and commercial property owner |
| --- | --- | --- | --- |
| Public & products liability cover | | | |
| Portable & valuable items | | | |
| Commercial motor vehicle | | | |
| Tax probe | | | |
| Property damage | | | |
| Theft | | | |
| Glass | | | |
| Money | | | |
| Equipment breakdown | | | |
| Management liability | | | |
Note: This is only a rough guide. You should consider your options with a broker.
Back to top

Why should trades workers consider Public Liability Insurance?
The greatest benefit of Public Liability Insurance is to help avoid financial losses and prevent becoming insolvent. As an example, consider accidental spills that spoil property in some fashion. It is the responsibility of the business owner to replace damaged goods. That kind of claim is fairly minor. Liability insurance would cover the cost or repair and the cost of replacing the substance that was spilled.
A more serious circumstance would occur if work done by the tradesman, turns out to be faulty. The product is destroyed and someone is injured. The tradesman is responsible, in this case, for the faulty product and the injury that occurred.
Without the benefit of Public Liability Insurance, the tradie could incur millions of dollars of out of pocket expenses. Legal fees and compensation are expected. The circumstances could become worse if legal action is taken against the tradesworker. They could become insolvent and unable to afford support for themselves. The design or Public Liability Insurance limits this kind of risk. Even if major financial demands are made, a tradie can continue to run their business.
Financial protection in the event a tradesman or his company causes losses or damages to some third party is provided by Public Liability Insurance. The cause can be due to negligence or be accidental. Some trades like plumbers and electricians are required to carry Public Liability Insurance.
Do I need to consider tool insurance?
Benefits of Tool Insurance for Trades
Income and workload can be greatly affected by the loss or damaged of tools used in a business if a tradesworker does not carry Tools of Trade Insurance. Loss of finance is the biggest impact. Hundreds even thousands of dollars may be needed to replace or repair equipment or tools.
Impacts of loss of tools
Labourers and contractors need to work longer to complete a job
There can be penalties and fees assessed for failure to complete a project on time
Legal cost may arise, if a client takes legal action, when a project is not completed or begun as promised
Business profits plummet
In dire cases, a tradie can be left insolvent
Without the proper tools and protection of tools insurance, projects may not be able to move forward. Schedules and deadlines may have to be changed until tools are fixed or replaced. Sourcing tools and balancing expenses may become necessary.
Delaying a project might spur a client to look elsewhere to get a job finished. Loss of a customer and damage to a tradesman's reputation can ensue. Postponing one job pushes the time table for future projects that are lined up, back also. Future earnings can greatly be affected. The business can be lost altogether.
Want to compare loans for tradies?
Home warranty insurance for tradesworkers
The state has regulated that contractors, renovators and builders who complete construction of residential projects must carry Home Warranty Insurance if the project exceeds a specific dollar amount.
Work cannot begin on these projects until Home Warranty Insures is in place. Each state in Australia has its own threshold that makes Home Warranty Insurance compulsory. NSW has a $20,000 threshold. In most other states, the threshold is $12,000. The only state, where Home Warranty Insurance is optional, is Tasmania.
The insurance protects the client financially in the event defective work is produced or if circumstances that prevent work from being completed arise. Future homeowners of the property are also protected for a mandated period of about six to seven years. There are positive aspects for tradie's and builders also. Builders establish themselves as professional, trustworthy, law-abiding tradesmen.
Business is gained. Most people refuse to hire someone who does not carry Home Warranty Insurance. Harsh government penalties are avoided. These fines can cost thousands of dollars.
Tradespeople will want to use an insurance provider who understands the requirements of Home Warranty Insurance. Providers should be experienced and know the requirement of Home Warranty insurance in each state. The legislation is meant to protect consumers. The insurance is compulsory. The wrong cover can attract large fines.
Owner-builder cover
Owners building homes for themselves are required to buy Home Warranty Insurance only if the home will be sold within a certain time frame after construction or renovation is complete. Most sellers do not become aware of the statute until notified by a conveyance company or their lawyers. Time periods differ from state to state. WA has a seven year time period. Victoria and NSW have a time period of six years.
How to compare trade insurance policies
Assess the risks you face. A vital step to take before you even start comparing policies is to assess the risks you face when conducting your regular work. What is the likelihood of something going wrong and resulting in you making a claim? What would the financial consequences be if you did not have any cover in place? Taking the time to answer these questions can help you work out exactly how much cover you need to take out.
Research policies on offer. Finder.com.au offers a stack of online resources to help you compare tradesman insurance policies. Consider the level of protection offered by each policy. Are your tools covered in any location, or only if they are locked away securely? Will one policy pay out much more for a public liability claim than another? The level of cover differs from one policy to the next, so it pays to do your research and shop around.
Compare quotes. Track down quotes from a number of insurers to compare the prices on offer. Of course, you also need to look at features other than the price in order to determine exactly what you will be getting for your money. Read product disclosure statements closely to examine benefits, features, limits and exclusions.
Speak with a broker. If you need help finding the right type and level of cover, an insurance broker can offer insurance advice that is specifically tailored to the needs of you and your business.
Back to top
Trade Insurance FAQs
---
If you are interested taking out cover to protect your occupation as a tradesman, it is worth speaking with an insurance consultant about the different cover options available.
With so many different types of cover falling under the category of tradesman insurance, tailoring your cover and finding the right options by yourself can be complicated.
An insurance consultant will help you compare the different options available and provide you with a preliminary quote based on your details. Once that is complete, they will assist you through the entire application process.
Back to top
Compare insurance quotes for Tradies

Picture: GettyImages
Icons made by Vectors Market, Freepik from www.flaticon.com is licensed by CC 3.0 BY

More guides on Finder