Construction Insurance
Work on a construction site? Protect yourself from the risks with the right insurance.
We're committed to our readers and editorial independence. We don't compare all products in the market and may receive compensation when we refer you to our partners, but this does not influence our opinions or reviews. Learn more about Finder.
Whether your fitting out a shop, running a heavy engineering project or doing landscaping, there are a bunch of risks involved including:
Injuries to people on the site
Equipment damage
Damages to the project and loss of profits
Construction Insurance (also known as Construction All Risk Insurance, Builders Insurance or Construction Works Insurance) provides cover for all construction-related activities of a construction project under a single policy.
This cover can be taken out to protect all parties involved in project including the project owner, contractors and suppliers. This cover can be taken out for single projects or for annual contracts works.
Get an affordable quote for construction insurance
Depending on the nature of your site (and the types of risks involved) the quoting process may involve a lengthy amount of questions. This ensures you're quoted on the best coverage package for your project.
If you are ready to speak with a consultant about different business insurance options available, simply enter your details in the form. Keep reading if you want to learn more about the different types of cover available.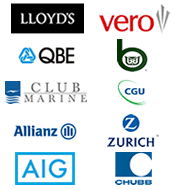 Construction insurance quick tips
Insurance requirements

If you work in construction, you're working under risky conditions with heavy equipment. Public liability insurance protects you if you injure someone or damage something on the job.

Portable Equipment
When you're lugging tools, machinery and even office equipment from site to site, it's at risk of being damaged. Portable equipment insurance replaces or repairs your damaged equipment so you can get back to work.

Construction work requires you to be physically able to perform. If an accident or injury stops you from working, personal accident insurance can offer a source of income to help you keep paying the bills.
Average cost based on historical costs using our engine. Last checked October 2020
What does construction risk insurance generally cover?
Construction risk insurance offers protection for building works in progress against loss or damage caused by a wide range of risks. It covers loss or damage caused by:
Theft and malicious damage
Wind, storm and flood
Other water damage
Fire and bushfire
Cyclone
Tsunami
Landslide and subsidence
Earthquake
Per project vs annual cover
Construction risk insurance can be arranged on a per-project basis or taken out as an annual policy to cover all projects undertaken across a 12-month period. It covers the builder, the property owner, contractors and subcontractors against any loss, but can also be tailored to include other professionals such as project managers and architects.
Is defective work covered?
While no cover is available for damage caused by defective works, it's important to check how your policy will cover you when works are completed correctly but damage is caused by defective materials, workmanship or design in other parts of the construction project.
What else can I get cover for?
Construction risk insurance covers all property that comprises the construction project, as well as items such as scaffolding and on-site amenities. Most policies will also allow you to include cover for tools, equipment, plant and machinery against on-site and off-site losses. Other costs you can cover include:
Items the owner supplies to be included in the construction project
Professional fees when repairing insured damage
Debris removal costs
Damage mitigation expenses
Back to top
Types of cover available
Construction insurance encompasses a broad range of different liabilities and finding the right level of cover for your business can be a confusing task. An insurance broker can help tailor a policy to match the cover requirements of each and every builder or organisation, so take the time to seek expert advice.
The following types of cover commonly fall under a construction insurance policy:
Cover
Overview
What's can be covered?
What won't be covered?
Public Liability
Insurer will indemnify you against public liability claims and will provide cover if an employee suffers an injury or business property is damaged.

Legal costs and expenses for claims made by third parties
Claims for physical damage to or destruction of goods in your control
Claims for injuries to employees or third parties on the construction site

Workers compensation claim
Claims related to discrimination, harassment or assault

Property Damage Insurance
Provides cover for the construction site and pre-existing structures against unforeseen physical loss or damage.

Will generally provide cover for damage caused by Fire, wind, Theft, Lightning, Hail, Explosion, Vandalism, Vehicles
Costs for removal of debris
Additional costs and expenses for expediting repairs or replacing damaged property
Mitigation expenses to suppress further damage

Mechanical breakdown
Earthquakes
Defects or poor workmanship
Gradual deterioration of property
Damage to property in transit outside of Australia
Water damage
Employee theft and embezzlement
Labour disturbances

Employment Practices Liability Insurance
Minimise the risk and also the possible cost of any claims made against them by their employees.

Provides cover for alleged discrimination, unfair dismissal, sexual or workplace harassment
Wrongful dismissal or termination of employment
Wrongful disciplinary action
Covers costs you may be required to pay including damages, legal fees and any back-pay

Bodily injury or property damage
Employee entitlement
Industrial relations
Liability of others
Unfair employment contract

Decennial Liability Insurance
Designed to provide protection against any liability for major damage to a building that can occur or become apparent in the decade following its completion. Cover the cost of damages and compensation that may need to be paid to the building owner.

Building repairs when fault attributed to insured
Material damage within ten-year period

Erection All Risks Insurance
Designed to protect you against the risk of any loss suffered in relation to the erection and installation of machinery, plant and steel structures.

Physical damage to the contract works and any equipment or machinery
Any liability for property damage or bodily injury to any third party resulting from the erection and installation

Losses due to faulty design, defective material or bad workmanship
Loss or damage due to wilful act or wilful negligence
Consequential loss
Losses due to normal wear and tear
Other types of cover you might consider for your project
Back to top
What won't construction insurance usually cover?
As with any other form of insurance, a range of exclusions will apply to your construction insurance policy. These exclusions can differ from one insurance provider to the next but will commonly include:
The total or partial destruction, erasure or corruption of electronic data.
The use of the Internet or email that results in a claim.
Acts of war or terrorism, invasion, or any claims relating to nuclear weapons material.
Any insolvency or bankruptcy of the company must be reported to the insurer. The insurer reserves the right to cancel the policy or alter the terms.
Any liability arising out of or in anyway connected with personal injury, property damage or other losses connected to asbestos of any form.
Claims related to welding or heating where the insured has failed to comply with laws or safety standards.
The demolition of buildings or structures
Claims relating to strikes, civil unrest or wilful damage.
Excavation work or the removal or weakening of supports
Any liability arising out of ownership, use, maintenance, possession or operation on any watercraft or aircraft.
The loss of or damage to items such as bills, computer software or cash.
Claims relating to actions or incidents occurring outside Australia.
Claims arising from dishonest, fraudulent or criminal conduct.
Back to top
How much does it cost?
Premiums can be affected by a wide range of factors including:
The sum insured. The higher the level of cover you have in place, the more you will have to pay in premiums.
Any additional options you select. Adding additional cover to your policy, for example to cover architect's fees when repairing insured damage, will increase the cost of premiums.
The number of people covered. The number of contractors and subcontractors included in the construction project will influence the cost of cover.
The work you do. If insurance is taken out on a per-project basis, the size and scope of the construction works will be taken into account. If you take out an annual policy, the insurer will consider the size and scope of the projects you take on and how many you would be expected to complete in a calendar year.
Back to top
Do I need construction insurance if I'm an owner builder?
Construction Insurance is also worth considering if you are an owner builder carrying out building works on your own property. While generally not compulsory, it can ensure you do not face severe financial consequences in the event that something goes wrong during the building process and you face additional costs for damage or liability from other parties. Owner builder construction insurance is often available as a package and can provide cover for:
Damage or loss of building materials. These are insured against damage from fire, storms, vandalism and also from theft. You can also take out cover for these materials while they are in transit to the construction site or while they are being stored somewhere off site.
Damage to existing structures. You'll definitely need cover for any existing structures that are not part of your planned building project. For example, if you're building an extension onto your house, chances are that your existing house insurance policy will either be terminated or feature a range of exclusions. Owner builder insurance makes sure you are protected against damage caused to existing structures.
Damage caused by vibration. Make sure your policy doesn't exclude this sort of damage, as vibration from the work you are doing can cause damage to a neighbour's property and result in significant costs.
Public liability claims. This can cover your vacant block of land prior to construction beginning, as well as the building site once construction starts. If a worker is injured on site or you damage someone else's property, with this type of cover in place you'll be protected.
Workers compensation claims. This ensures you are covered against any legal action taken by contractors or employees.
Back to top
steps to Compare Construction Insurance
There are a number of steps you can take and factors you can consider when comparing builder's risk insurance policies. These include:
Determine how long your construction process will take. As builder's risk insurance policies will cover you for the duration of building from start to finish, estimate how long the building process will take and factor this in when calculating how much each policy will cost.
Make sure all the important people are covered. Take the time to sit down and work out which individuals and professionals will be working on the project. Will there be architects, engineers, tradesman, contractors and subcontractors? Construction insurance covers the property owner, the general contractor and some subcontractors, so compare the available policies to make sure you find cover for all the necessary people.
Work out a budget. Calculate how much your project is going to cost, including everything from materials to labour. This will then help you determine exactly how much cover you actually need.
Specified peril vs all risk policies. Specified peril policies only provide coverage for specific incidents that occur to structures listed on your insurance policy. All risk policies, however, provide coverage for a broader range of events and incidences. Which one is right for you?
What additional coverage do you need? Examine the range of insurance options available to determine whether or not you might need to increase your cover. Would a professional indemnity policy be a good idea?
Consider your options for the future. When comparing builder's insurance policies, consider whether each provider will make it easy for you to convert your coverage to a permanent property insurance policy once the job is finished. This can help you save money in the long run.
Compare exclusions. As is always the case when buying insurance, it makes good sense to read the policy documents closely and examine what is excluded from your policy. This can prevent any nasty surprises down the line and ensures you cover that you understand.
Seek expert advice. Shopping for construction risk insurance can be a daunting and sometimes confusing task. In order to ensure you get the right level of cover put in place, speak to an insurance broker to get professional advice tailored to your specific needs.
How do I make a Claim?
If you need to make a claim on your construction risk insurance policy, check with your insurer for details on the exact claims procedure you must follow. As a general rule you will need to:
Contact your insurer. Get in touch with your insurance provider as soon as possible to notify them of any loss, damage, claim, writ, summons or impending prosecution.
Prevent loss. It's vital that you take all reasonable steps to minimise your loss, damage or liability, and to prevent any further loss, damage or liability from occurring.
Provide full details. You will need to provide full details of your claim to the insurer within a certain time frame, usually a maximum of 30 days.
Gather evidence. You will need to take all steps possible to preserve anything which may be useful evidence to support your claim.
Inform the police. If any property has been lost, stolen or maliciously damaged, inform the police as soon as possible. Make sure to get a written copy of the police report to support your claim.
Recover and retain. Take reasonable steps to recover any lost or stolen property and hold on to any damaged property so that it can be inspected and assessed by the insurer.
Complete your claim. You must supply the full details of your claim along with supporting evidence to the insurer within a reasonable time frame. It's also important that you do not make any admission, offer or promise of payment without your insurer's consent.
Back to top
Still not sure? Some final questions you might have

Picture: Pexels.com
Icons made by Vectors Market, Freepik from www.flaticon.com is licensed by CC 3.0 BY

More guides on Finder