Commercial strata insurance
Get cover for common areas and shared risks, including lobbies, roofing, and carparks.
We're reader-supported and may be paid when you visit links to partner sites. We don't compare all products in the market, but we're working on it!
Commercial strata insurance provides protection for business owners who operate in a shared building, under a strata title. That could be anything from a retail store in town, to a multi-tenanted industrial site in the outskirts.
It's usually a legal requirement, and means you'll be covered for damage to common areas, as well as any shared risks. So if a bad storm destroys the roof, or vandals damage the lobby, tenants will be covered for the cost of repairs.
Compare business insurance for commercial strata
Get quotes online Speak to a broker
If you are ready to speak with a consultant about different business insurance options available, simply enter your details in the form. Keep reading if you want to learn more about the different types of cover available.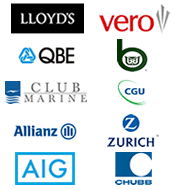 What exactly is strata insurance?
Strata insurance, also referred to as strata title insurance, is designed to provide cover for residential, commercial or industrial buildings (for example villas, townhouses, serviced apartments, retirement villages, caravan parks) which are registered under strata or unit title legislation.
The list of people who should consider taking out commercial strata insurance includes people who own an apartment in a big apartment block, those who own a retail shop or office, or those who own a villa, townhouse, duplex, warehouse or even a storage unit.
The purpose of strata insurance is to provide cover for any loss or damage to the building itself or to the common property of the building. This can include features such as pathways, walls and fences, and even things like stairwells.
As well as cover for buildings and their common contents and property, commercial strata insurance also includes a range of other cover features. These include legal liability cover, cover for any rent and temporary accommodation costs (for example if an insured event affects an apartment building and forces a resident to seek alternative accommodation), accidental breakdown of machinery and electronics, theft by members or employees, personal accident cover and office holders' liability.
Back to top
What types of strata insurance are required?
There are a number of different features to consider when taking out strata insurance cover. Each section of cover has its own features and benefits, so read on below to determine how each portion of cover can suit your situation.
Back to top
Learn more about the different types of business insurance available in Australia
Building and common contents
The most basic form of cover available, building and common contents insurance is designed to protect you against physical loss or damage to your building and its common contents. Each insurer may offer a different definition of exactly what constitutes a building, but this can include features such as:
All improvements and fixtures of a structural nature, such as fixed machinery and in-ground swimming pools
Marinas, wharves, jetties, docks and pontoons which are not used for commercial purposes
Services, including those underground, which you are responsible for
Paint and wallpaper in common areas and even inside individual units. Note, these are not included in New South Wales
Ducted air conditioners, stoves, ovens, hotplates, hot water systems, built-in cupboards and bathroom fittings
Other features such as temporary wall coverings, internal blinds and air conditioners that are not permanently mounted are not included in the definition.
Each insurer will also define common contents in its policy. Check each product disclosure statement to determine exactly what is included in this definition, but this will typically comprise things like domestic appliances, furniture and fittings, swimming pool covers and the like for which you are responsible.
If an event such as a flood occurs, your cover will pay the cost of the repair or replacement of the building and its common contents.
Legal liability
If you become legally liable to pay any compensation or expenses in regard to personal injury or property damage, your strata insurance policy can provide protection. The personal injury or property damage can be caused by continuous or repeated exposure to the same general conditions, or any act or series of acts of the same nature.
The list of personal injuries included in the definition of this type of policy is quite long and includes:
Bodily injury, death, sickness, disease, fright, mental anguish, psychiatric or psychological disorder
False arrest, false or wrongful detention or imprisonment
The publication or utterance of libelous or slanderous comments
Wrongful eviction
Assault or battery not committed by you or at your direction
The definition of property damage usually includes things like physical damage to, or loss or destruction of, tangible property including any subsequent loss of use from the damage or destruction.
Protection against any legal liability as a result of injury to one of your employees is not covered under this section.
Fidelity guarantee
Cover under this section of strata insurance protects you against any loss that you incur as a result of an act of fraud, as well as the dishonest or improper use of any money or assets that belong to you. In such instances, fidelity guarantee covers the amount of any loss.
If a committee member commits an act of fraud or embezzlement, the body corporate's funds will be protected. Funds can mean money, negotiable instruments, securities or tangible property which were to be used for the management of the body corporate's affairs.
The act of fraud, embezzlement, misappropriation etc must occur during the period of insurance and the lost must be caused by someone who is a member of the committee in charge of managing the building.
Personal accident (Voluntary workers)
This section of a strata insurance policy is designed to provide cover if a voluntary worker is injured or even dies in an accident while carrying out voluntary work on the building. A voluntary worker is someone who does work without expecting to receive any monetary fee or any type of reward.
The voluntary worker will receive a certain amount of compensation if they suffer a specific injury or death. Sickness, disease or mental illness suffered by a voluntary worker are not included under this section.
Injuries covered include:
Death
Total and irrecoverable loss of all sight in one or both eyes
Total and permanent loss of the use of both hands or both feet or the loss of use of one hand and one foot
Permanent quadriplegia, paraplegia or incurable paralysis of all limbs
Total disablement resulting in the voluntary worker being completely unable to carry out the principal duties of their usual business or occupation, or partial disablement resulting in the same
Depending on the injury suffered, payment of proceeds can be in the form of a lump sum or an ongoing benefit. Cover may be also provided for the cost of hiring domestic assistance following total disablement. Similarly, some policies will provide cover for travel expenses incurred when seeking medical treatment.
Machinery breakdown
As the name suggests, this section of cover indemnifies you as a result of breakdown of machinery during the period of insurance. Breakdown is typically defined as sudden and unforeseen physical damage which requires immediate repair or replacement to enable normal operation to continue.
Machinery generally covered under this section of strata insurance includes:
Lifts, elevators and escalators.
All other electrical machinery, mechanical machinery, boilers and pressure vessels agreed upon with your insurer when you take out cover.
Cover is also available for property damaged by the breakdown of machinery. Increased costs such as temporary repairs, the hiring of temporary replacement equipment, and overtime and express freight may also be covered.
Office bearer's liability
This section of a strata insurance policy provides cover for office bearers who are deemed to be legally liable for wrongful acts. Wrongful acts can include an error or misstatement, misleading statement, negligent act, error or omission, breach of duty.
The office bearer must be a member or former member of the committee of the governing body of your building.
Body corporate entity liability
This section of a strata insurance policy indemnifies the body corporate against any claim for legal defence costs and taxations audited costs. Firstly, the body corporate will be reimbursed for any legal fees, costs and expenses which are incurred in legal proceedings initiated against the body corporate by a third party. Under this definition, legal proceedings include any appeals, but cover is only provided for proceedings commenced in Australia.
Secondly, if the body corporate becomes the subject of an investigation by a federal or state Commissioner of Taxation, your insurance policy will cover any costs you incur. Covered investigations include those relating to the body corporate's liability to pay income tax, fringe benefits tax, capital gains tax, wholesale and sales tax, payroll tax, goods and services tax or superannuation contributions tax.
Costs means professional fees paid to accountants or registered tax agents for work undertaken in relation to the audit or investigation.
Strata insurance exclusions
Australian strata insurance policies will typically not provide cover for:
Claims arising from personal injury or property damage caused by asbestos, or the cost of removing, treating storing or cleaning up asbestos.
Claims related to any loss or damage caused by confiscation or nationalisation, or any person or organisation who awfully destroys or takes away your ownership or control of a property.
Total or partial destruction, erasure or corruption of electronic data. Any error in creating, entering, deleting or amending electronic data will also not be covered.
Any claim arising from loss, damage, death, illness or injury resulting from war, rebellion, civil insurrection etc. Claims relating to acts of terrorism are similarly not covered, nor are claims relating to any form of nuclear contamination or radioactivity.
Some policies may not pay legal fees for claims made by any unit owners; claims made by real estate agents in managing your affairs; claims relating to dishonesty, deliberate or intentional violence and misconduct; claims relating to any form of defamation or slander; claims relating to facts or events which occur prior to the commencement of your policy; claims for any vehicle, watercraft or aircraft offences; and more.
Some policies may also stipulate that the insurer will not be liable for the imposition of any tax, fines, penalties or interest. Insurers will also not be liable to pay any fees arising from your unjustified refusal or failure to comply with any lawful requests made by state or federal Commissioners of Taxation to provide any documents or information.
Each insurer attaches different exclusions to its strata insurance policies. Make sure you're aware of exactly what your policy does and doesn't cover to avoid any nasty surprises in the future.
Back to top
What impacts the cost of commercial strata insurance?
When you're searching for the right strata insurance policy, be aware that there are a number of factors that will influence just how much your policy costs. The cost will vary from one insurer to the next, but factors providers usually take into account when assessing your application include:
The age and overall condition of the building.
How much the building would cost to replace.
The claims history of the strata complex.
The location of the building. Some locations are obviously going to come with a higher level of risk than others.
Any commercial activities that are carried out in the building. For example, if apartments are leased to holidaymakers your premiums will be higher.
The level of excess you select. Choosing a higher excess can result in lower premiums.
The costs of common property included in the policy. This can include common areas, lifts, stairwells, car parks, gardens, balconies, ceilings and fire protection systems.
Also remember that government taxes on insurance, such as stamp duty and GST, can have an influence on the cost of premiums, as can fees and commissions from insurance agents.
In order to ensure you end up with the right level of strata insurance cover for your building, speak to an insurance consultant. He or she will be able to give you expert advice tailored to your specific insurance needs.
Back to top
How to compare commercial strata insurance
There are a number of factors that need to be taken into account when comparing commercial strata insurance policies.
Assess the cover you require:The first thing to do is assess exactly how much cover you need and what type of cover you need. Does your property have special features such as a pool that needs to be covered? What level of legal liability cover do you need to ensure future financial stability? Answering these questions can help you get a better idea of your insurance needs.
Find tailored cover for the risks you face.Some insurers will let you tailor a strata insurance policy to suit your needs, and this can be helpful to guarantee that you only pay for the cover you need and not for benefits you'll never use.
Compare.Take advantage of finder.com.au's online comparison tools to weigh up the pros and cons of a number of policies. Compare the features, benefits, exclusions and limits offered by each policy, taking care to read all policy documents closely.
Compare quotes.You can seek out quotes from multiple insurers to give you an idea of the price of premiums. However, it's important that you don't merely go for the cheapest quote you see, as you should instead examine every policy closely to get a full understanding of the level of cover offered.
Speak with a broker. Finally, enlisting the services of an insurance broker can help you find the policy you need. An insurance broker can weigh up the insurance needs of your business and find a policy that satisfies all your requirements.
Back to top
Commercial strata insurance FAQs
Q. What does strata insurance cover?
A. This type of insurance provides cover for common or shared property, which can include everything from lifts, car parks and balconies to wiring, windows and floors. Check with your insurer to find out exactly what is covered under your policy.
Q. What factors influence commercial strata insurance premiums?
A. A whole host of contributing factors can have an effect on how much your premiums will cost. These include:

The location of the property
Its age
How it was designed and constructed
Any features it may have
Cost of repair
Any ongoing maintenance issues
Your claims history
Q. Why is this type of cover more expensive in some areas of Australia?
A. Where a property is located can have a significant impact on the potential risks it faces. For example, properties in far north Queensland are exposed to the risk of tropical cyclones, whereas an insurance policy in a city like Melbourne would not have to take this factor into account.
Q. How can I find the right policy for me?
A. Compare your options at finder.com.au and take the time to read policy documents closely. Obtain multiple quotes from several insurers and examine how much cover is included in each quote. If you need assistance, enlist the help of an insurance broker to receive expert advice tailored to your specific needs.
Back to top
More guides on Finder