Chubb business insurance
Looking to protect your livelihood? Chubb business insurance has you covered.
We're committed to our readers and editorial independence. We don't compare all products in the market and may receive compensation when we refer you to our partners, but this does not influence our opinions or reviews. Learn more about Finder .
Chubb Insurance Australia Limited is part of a global insurer known as Chubb. In Australia, Chubb provides tailored and specialised insurance to a variety of clients. Some of the products offered include financial lines, professional indemnity, directors and officers' liability, marine, property, utilities, liability and energy insurance. Chubb Insurance Australia Limited has over 500 staff in Australia and 5 branches nationwide.
Part of the Chubb Group of Insurance Companies, Chubb Insurance Australia Limited is a respected name worldwide in the insurance industry. Chubb offers a range of business insurance solutions to suit the needs of a wide variety of businesses and industries.
Chubb Insurance Australia - features and benefits
With its long history in the insurance industry and its highly specific policies, Chubb's business insurance policies offer an attractive variety of features and benefits.
Cover options for different business needs. Chubb offers commercial insurance and specialty insurance as well as accident and health insurance to protect businesses against an array of risks.
Customer-first claims approach. Claims made by your business and against your business are handled with your best interests in mind.
Loss control. Chubb offers experts to assist businesses in reducing their risks if needed.
If you are ready to speak with a consultant about different business insurance options available, simply enter your details in the form. Keep reading if you want to learn more about the different types of cover available.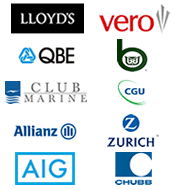 What is Chubb Insurance Australia Limited?
Chubb Insurance Australia Limited is part of a global insurer known as Chubb. In Australia, Chubb provides tailored and specialised insurance to a variety of clients. Some of the products offered include financial lines, professional indemnity, directors and officers' liability, marine, property, utilities, liability and energy insurance. Chubb Insurance Australia Limited has over 500 staff in Australia and 5 branches nationwide.
What types of business insurance does Chubb offer?
Chubb offers business insurance solutions across the following categories:
Accident and health. Personal accident and health insurance options from Chubb include expatriate and inpatriate insurance, group business travel insurance and journey accident insurance.
Casualty. Options in this category include broadform liability insurance, broadform liability and environmental protection insurance, life sciences insurance and umbrella liability insurance.
Construction. Chubb's risk management solutions for construction businesses include construction all risks cover for builders and civil engineers as well as erection all risks insurance.
Energy. If your business operates in the energy industry, Chubb offers boiler and machinery breakdown insurance, cleantech (insurance for clean technology companies), contractor's pollution liability insurance and offshore liability as well as power and utilities facilities cover.
Financial lines. For businesses in the finance industry, Chubb offers the following insurance solutions: directors and officers' liability insurance, electronic and computer crime insurance, financial institutions bond insurance and financial institutions professional indemnity insurance.
Marine. If your business needs protection against marine risks, Chubb offers cargo insurance, logistics solutions for marine businesses, fine art and valuable goods (specie) insurance and marine hull and specialty insurance.
Property. Property industry businesses can choose from the body corporate elite package, fire insurance, general property package insurance and mobile plant and equipment insurance.
Risk management. Through its Global Risk Engineering Services, Chubb provides and implements a wide range of risk mitigation strategies for large businesses.
Why should I consider insuring my business with Chubb?
There are numerous reasons why business owners should consider Chubb for their insurance needs:
Specialisation. Chubb has been in the insurance game for a long time and has developed flexible, highly specific policies to suit the needs of small and large businesses.
Loss control policies. The company employs loss control experts to assess the risks a business faces and introduces innovative measures to help reduce the amount of risk to an acceptable level.
Customer-first claims approach. Chubb takes a customer-first approach to handling claims, ensuring the entire process is dealt with in a quick and stress-free manner.
24-hour first-party claims and fast payments. Chubb aims to provide prompt service and will acknowledge receipt of your claim within 24 hours and give you the contact details of a claims handler. Once Chubb has agreed to pay a claim, payment will be issued within 48 hours.
Internal dispute resolution procedure. Chubb has a robust dispute resolution procedure to resolve customer complaints as quickly and smoothly as possible.
What size businesses can Chubb service?
Chubb offers insurance products and packages to suit a wide range of businesses. As well as products that can be tailored to meet the needs of small and medium businesses with smaller cash flows, it also specialises in products for large multinational corporations that face a complex range of risks. All of those products are backed by Chubb's global network, which spans 54 countries, and can be customised to suit the needs of your business.
Packages offered for commercial businesses
Chubb offers several diverse packages and services for commercial businesses:
Body Corporate Elite Package. Designed for high-rise residential apartments, this package includes property insurance, general liability cover, machinery breakdown cover, management committee liability and more.
Chubb Global Accounts. Chubb Global Accounts can provide an integrated risk management service for large businesses, combining strong claims relationship management and service with comprehensive monitoring tools.
Construction Risk and Insurance Solution. This convenient service connects you with underwriting experts to create a package of covers tailored to suit the needs of your business.
Global Risk Engineering Services. These services help property owners, managers and executives identify and evaluate hazards and then develop strategies in tragedy prevention and risk mitigation.
Staff Protection Insurance. Chubb offers a range of tailored solutions to safeguard your employees against a variety of risks. There are specialist packages available for businesses in the healthcare, retail and technology sectors.
What is the Chubb Business Income Calculator?
Chubb's My Business Income Consultation is an online income calculator that allows you to get a fast and accurate estimate of your business income/extra expense insurance needs.
It guides you through an easy four-step process, coaching you through the thinking behind the numbers and providing advanced help tools along the way. It allows you to calculate an insurance limit that accurately reflects the needs of your business.
Helping you to avoid costly coverage mistakes, such as underestimating the amount of insurance you need or the time it would take for your business to recover, this unique online evaluation makes business income and extra expense valuations a breeze. It's provided free at Chubb.com.
What other insurance policies and services does Chubb offer?
Prestige home and contents. Designed to protect your home and your most valuable possessions, this policy offers low-cost cover. After suffering a loss, you can either receive a benefit payment or the services of the finest craftsmen to return your home or belongings to their original condition.
Valuable articles. If your valuable belongings are lost, stolen or damaged, valuable articles cover from Chubb Insurance provides the cover you need. You can insure art, antiques, wine collections, jewellery, rare books and much more.
Home business property insurance. If you work from home, most home and contents policies won't cover you for the loss of any important paperwork or office equipment. This type of cover provides much-needed comprehensive cover for a wide range of home businesses.
Family protection. Family protection insurance provides cover for multiple events that could influence your emotional or physical wellbeing. Such events include hijacking, child abduction, stalking and home invasion. This insurance provides financial assistance to help with your recovery.
Personal liability. Personal liability cover for you and your family protects you if you become the target of costly legal action. Cover is also available if you are accused of slander or causing mental anguish.
Claims services. Chubb Insurance's customer-first approach to claims handling has been well documented above.
Home appraisal service. If you take out home and contents insurance cover with Chubb, the company will offer a complimentary appraisal service to determine the true value of your home and then provide the right level of cover.
Chubb Insurance Australia Limited offers a range of comprehensive insurance policies to protect businesses large and small. Compare Chubb's offerings with products from a range of other insurers to guarantee that you will end up with the right level of cover.
More guides on Finder