Asbestos liability insurance
Compare asbestos removal liability insurance policies to find the one that's right for you.
Thanks to its strength and fireproof properties, asbestos was once a popular material, especially for ceiling insulation, ceiling tiles, roofing shingles and patching compounds. It was even put in home appliances.
However, the use of this fibrous silicate was banned after being found to cause serious illnesses, including mesothelioma and asbestosis. Asbestos also disintegrates with age, polluting the air and water with fine particles. Inhaling these particles has been linked to various ailments, including asbestos warts, pleural plaques, pneumothorax and many others.
Asbestos was so widely used that it's still being uncovered when demolishing and renovating older buildings. When this happens, the particles can go airborne.
The material is still commonly found and is so hazardous, that many standard business insurance policies will exclude cover for anything related to asbestos. If there's a chance you will uncover asbestos during your work, whether it's because you were working on an old home or were specifically contracted and trained to remove asbestos, it's worth knowing about asbestos liability insurance, and how you're covered.
Compare insurance options for asbestos liability
Get quotes online Speak to a broker
If you are ready to speak with a consultant about different business insurance options available, simply enter your details in the form. Keep reading if you want to learn more about the different types of cover available.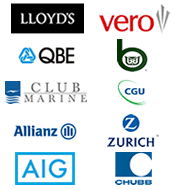 The dangers of asbestos to human health
Lung cancer
The risk of lung cancer is increased by asbestos exposure. A person who is exposed to the material has a higher chance of developing a small-cell carcinoma and non-small-cell carcinoma. This risk is even greater if the person is a smoker.
Asbestosis
Asbestosis refers to the scarring of the lungs as a result of breathing in asbestos fibres. This is a non-curable disease where airways become so inflamed that oxygen is no longer able to pass from the lungs and into the bloodstream. Breathing becomes progressively more difficult, leading to shortness of breath, tightness in the chest and a dry cough. In the later stages of the disease, a sufferer's skin tone may take on a bluish hue from the lack of oxygen. This disease is common in former asbestos manufacturing workers and asbestos miners. Symptoms must be treated with ongoing medical attention.
Mesothelioma
Asbestos exposure may lead to cancer of the pleura, also known as mesothelioma. This is a rare cancer that aggressively attacks the membrane that lines each of the body's cavities. It grows quickly and spreads throughout the body before a patient presents with symptoms. This makes early diagnosis difficult and the survival rate low. Although there are few cases of mesothelioma, only small exposure to asbestos fibre is needed to trigger the cancer.
Pleural disease
The lining of the lung, known as pleural, can become inflamed and irritated as a result of breathing in asbestos particles. This inflammation in turn causes the pleural to thicken and fill with water, leading to shortness of breath and tightness in the chest.
The importance of being covered by an asbestos liability insurance policy
If you're licensed to remove or handle asbestos, and plan to make use of those qualifications, then some type of asbestos liability insurance might be worth considering.
Imagine finishing a job and hauling a load of asbestos for disposal and getting into an accident on the way. You might now be liable for the asbestos on the road, the cost of the road closure, the cost of debris removal and other consequential damages. If that accident is later tied to asbestos-related health issues among your employees or the public, you might find yourself liable for the costs years later.
Since it relates to asbestos, a standard business liability insurance policy might not cover any of it. However, by adding an asbestos liability rider to your policy, or looking for specialised cover, you can be insured for incidents involving asbestos.
Generally, if you haven't specifically sought out the right cover, you can assume that a standard business insurance policy won't cover any damage or loss that's related to asbestos.
What can asbestos liability insurance cover?
The cover available is typically tied to the activities your business and employees are licensed to carry out. As such, asbestos liability insurance can cover a broad range of situations where a person may be involved either directly or indirectly with asbestos.
For example, if working in asbestos removal, you might have cover for activities carried out as part of demolition activities, transporting and disposing of asbestos.
With asbestos liability insurance, you might also be covered in the event of others being exposed to asbestos along the way. For example, if something goes wrong and someone inhales asbestos particles causing health issues or if someone's property is damaged by a falling lump of asbestos, you will be covered.
Cover is also available for tradesworkers and professionals, such as roofing contractors, electricians and plumbers, who may be indirectly exposed to asbestos. These workers might unintentionally encounter asbestos in their line of work. Since most standard liability policies have an absolute asbestos exclusion clause, a standard policy might not cover it.
This exclusion can also apply to professional indemnity insurance. For example, a building surveyor who fails to report the presence of asbestos in a building would probably not be protected by their standard public indemnity insurance policy and might be liable for subsequent losses. However, with asbestos liability insurance, their legal fees and compensation costs might be covered up to a certain limit.
Learn more about the different liability insurance plans available in Australia
What industries should consider asbestos cover?
Generally, any business can assume that they don't have cover for anything related to asbestos unless they have specialised cover. Any business that can reasonably expect to handle asbestos, including assessing buildings for asbestos or dealing with it in any way, may want to consider adding a rider for this cover type.
This may include workers involved in the following activities:
Roofers that are qualified to remove asbestos.
Demolition companies.
Building assessors that are responsible for identifying or measuring asbestos levels.
Workplace health and safety experts that may be responsible for identifying asbestos.
Landlords or building managers that may be unintentionally renting out a building with asbestos or may have doubts about the accuracy of an asbestos assessment.
Manufacturers that still use asbestos with any products.
Why is asbestos insurance important?
There are several key reasons why asbestos insurance can be important:
Asbestos is still extremely common. Depending on your line of work, you might still encounter asbestos on a regular basis.
Asbestos poses a wide range of severe hazards. In addition to the usual problems associated with transporting materials and carrying out a potentially dangerous job, the dangerous nature of asbestos means a failure to properly handle it can lead to disaster years later, including cancer, quality of life issues and death. The potential compensatory expenses often run into the millions per person affected. It can also pose a danger to the environment. A single mishap could financially devastate a company without the appropriate cover.
Asbestos is strictly regulated. There are strict regulations around the handling, removal and identification of asbestos, but despite taking all reasonable steps, it might still be argued that one did not fulfil their obligations. Asbestos claims may be fraught with litigation, which might be covered by liability cover, but only with the appropriate asbestos insurance.
FAQs about asbestos liability insurance
What diseases qualify for asbestos compensation?
A broad number of diseases and conditions qualify for compensation. These include lung cancer, mesothelioma, asbestosis, asbestos-related pleural disease and pleural plaque disease.
What type of compensation can be claimed?
Compensation claims may include damages for the following:
Pain and suffering
Reduced life expectancy
Past and future loss of earnings
Past and future cost of treatment and care
Past and future medical expenses
Who is liable in asbestos compensation claims?
In an asbestos claim, multiple parties may need to pay damages for failing to protect a plaintiff from exposure to asbestos. A plaintiff must analyse their employment history with a lawyer to determine who is at fault. A claim may be brought against former employers, even if they have gone out of business, as well as against the manufacturer of the asbestos product and those in charge of the site where asbestos was present.
What does asbestos liability insurance provide?
Asbestos liability insurance provides cover for claims relating to asbestos exposure. It is an added protection for insurance claims that are not covered by standard public liability or professional indemnity insurance.
Who is covered by asbestos liability insurance?
Tradesmen or professionals who work directly or indirectly with asbestos are covered by the insurance policy. Tenants and owners of homes where asbestos is present can also apply for damages under asbestos liability insurance.
Who needs asbestos liability insurance?
This policy is very important to tradesmen and professional who work in asbestos removal. Asbestos liability insurance is useful for those who are at risk of either direct or indirect exposure to asbestos, such as roof contractors, building surveyors, electricians and plumbers.
What are the fines and penalties associated with asbestos?
A business that fails to comply with regulation regarding asbestos as outlined by health and safety regulations as well as by environmental law can face civil penalties of up to $5.5 million.
This policy provides cover for instances where standard liability insurance policies don't cover damages because asbestos is involved in the claim. Asbestos liability insurance is very important for those who are at direct or indirect risk of asbestos exposure.
Where can I get asbestos liability insurance?
This specialised cover type is usually handled by brokers, who may be able to help you identify the right cover for your needs. You might not be able to find it with a standard business insurance policy.
Fines and penalties that can affect your business
Failure to responsibly address asbestos risks may result in severe fines and penalties under health and safety and environmental protection laws. Non-compliance with health and safety regulations may lead to fines of up to $550,000, while the penalties for environmental damage can be as high as $5.5 million.
The cost of compensation to those who have been exposed to asbestos is also very high. Given the gravity of the health risks associated with asbestos exposure, damages awarded in these cases can be in the millions.