Rooster Teeth's Burnie Burns talks PewDiePie, Nintendo and the importance of disclosure

The Rooster Teeth co-founder wants to see more transparency among online video creators.
The online video industry has had its fair share of controversies recently. Whether it be big-name personalities taking their jokes a few steps too far or game studios forbidding players from streaming their games online, the lack of regulation has made it tough for many creators making their living in the online video space.
Of those creators, one of the biggest is the video production company Rooster Teeth. Responsible for the much-loved Halo machinima series Red vs. Blue along with more recent hits like the anime RWBY and the gaming tips series Achievement Hunter, Rooster Teeth has established itself as a force to be reckoned with in the online video world. Nevertheless, that popularity doesn't render Rooster Teeth immune to the travails of the industry, as we recently found out when we spoke to company co-founder Michael "Burnie" Burns.
Given Rooster Teeth's long and storied road to success, we asked Burnie what he thought of the many up-and-coming streamers and their responsibilities in disclosing any affiliations they have with content partners – for example, when a streamer covers a game they're being paid to play.
"I totally agree with disclosure of advertisements," Burnie told us. "I do think that with web content, whether it's YouTube or streamers or whomever, we are held to a remarkably higher standard than other forms of media when it comes to advertising. We can't put a little thank you in the end credits of one of our videos the way they can on television and movies. We have to call things out as we do them."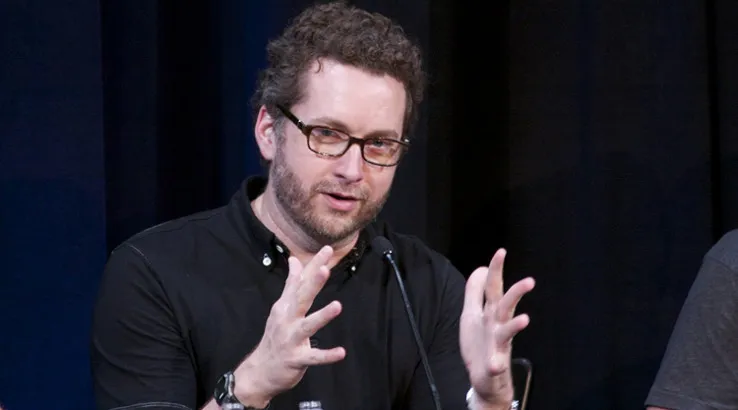 One of the most pertinent examples of this kind of disclosure is EA's recent rules regarding influencer transparency. Anyone who creates video content in collaboration with EA, or as a direct advertisement for EA, must use a predefined set of hashtags and watermark images to make it clear what role EA had in shaping the nature of the video. Burnie appreciates this approach.
"I think it's more honest," he told us. "I honestly think that YouTube creators and web personalities and streamers, I think we do a much better job than traditional media of letting people know when a message is being paid to reach them. Even traditional media stars coming over to online media, usually in the form of social media like Instagram and things like that, they do a terrible job of it. Like famous people like the Kardashians. I don't know why they're not putting #ad on almost literally every post they put up. They just don't want to do it, so they don't. Whereas I think a lot of online people are very upfront about it. And we do have some guidance from our content partners. In the Let's Play world, video game companies – not just EA – they're all very clear. They want people to know that they provided you with the resources that you need to make that video."
Transparency isn't the only concern that stems from the unregulated nature of online video. Younger generations are spending more and more time consuming online content these days, and that content can play a prominent role in shaping their development. Because there are no controlling bodies for what influencers can do or say, we've seen cases like PewDiePie engaging in racist and offensive behaviour on a channel watched by kids far too young to understand the implications of his actions.
We asked Burnie for his thoughts on this issue and the impact it's had on Rooster Teeth.
"I think this has been a big grow-up year for a lot of people creating online content," Burnie told us. "There's been a sudden realisation that if you're making money from online video ads, pre-roll advertisements, that money is coming from brands, and brands have become aware of how their advertising messages are being placed and on what content. I think that a lot of online creators felt for a really long time that there were no rules, when it was really just the rules catching up to technology. And I think we've reached that point in 2017. There's been this period of YouTube creators being very upset, thinking that YouTube has just stopped giving them ads, when it's really the brands looking at where their ads are being placed. Along with that, there have been controversies like PewDiePie every couple of months, and those controversies do have an impact on what other people do. When PewDiePie dropped the "N" word while streaming a video game, the developer of the game isn't asking for someone to do that. Especially someone of that stature. And then their product is forever associated with that.
"So when that happened, we were all just waiting for the other shoe to drop in the gaming world. How is this going to impact the rest of us when someone does that? Unfortunately, to the rest of the media world, PewDiePie is the most reportable part of our industry. And unfortunately, because he's reported on so much, he then becomes this unwitting – and it seems unwilling – mouthpiece for the rest of online video. And what he does affects the rest of us. Every time he does something new, it's always waiting anxiously to see how that affects us."
Controversies like this have driven some companies to simply forbid anyone from creating video content based on their games without express permission. Nintendo serves as the prime example here as it's notorious for issuing takedown notices against Let's Play videos of its games and claiming all ad revenue off any videos that feature its characters or brand. With Rooster Teeth's Let's Play network being one of the largest in the industry, we figured Burnie would have a few things to say on Nintendo's approach.
"I don't think it's the right strategy," Burnie told us. "I think that Nintendo does things a little bit differently than everybody else in the video game world. But I think it's very short-sighted to cut yourself off from now what is the greatest free marketing in the history of the world. There are all these streamers promoting games. Most of the games that I find out about today, I find out through streamers. It's just the way the world works now. I don't find out about the latest video game from a magazine article. And really, I rarely find out information like new games through traditional gaming media sites. It's mostly coming through streamers and Let's Play personalities. And it's very important for them to be able to reach new audiences, which everyone is trying to do.
"But [Nintendo] have very strict ideas about how their content is presented. This current generation, that's working well for them – previous generations, not so much. If you look at some of the poorest performing Nintendo platforms in recent history, they were the ones that were most difficult from which to stream. And some of them didn't do very well at all."
Burnie's point is a salient one, and it makes the clunky implementation of social-sharing features on the Nintendo Switch all the more baffling. Thankfully, there are still plenty of opportunities for those looking to enter the online video production space, and you can find out what Burnie has to say on that in the third and final part of our interview soon.
Everything you need to know about PAX Australia 2017
All the news and announcements from Australia's biggest video game convention in one place.
Read more
---