10 budgeting tips to save you time and money
Tips and tricks to help you create a budget and stick to it to meet your savings goals.
We're reader-supported and may be paid when you visit links to partner sites. We don't compare all products in the market, but we're working on it!
A budget is a spending plan which helps you understand your real financial position, so you're not spending more than you're earning. Simply put, a budget breaks down your income vs expenses so you can manage your spending and saving without relying on guesswork.
Insights in the Finder app
Want to give your savings a boost?
The Finder app hunts down personalised ways for you to save. You could save on your bills, mobile plan, credit card, insurance and more. Pop in your phone number below to get your download link.
By submitting your phone number, you agree to the Finder privacy policy and terms of use
Budgeting has several benefits
Budgeting is for everyone. Today, someone who doesn't budget is the odd one out. How else can you balance phone plans, credit card bills, mortgages, car payments, insurance, utilities, rent, groceries, travel expenses and the countless other day-to-day living expenses? Unless you're a genius and can work it all out in your head, budgeting might be essential.
Meet your savings goals quicker. A budget can help you get there faster by showing where your money is going and where you can make cuts.
Get a real picture of your finances. A lot of people think they're spending wisely only to check their budget at the end of the month and realise that they've still got a long way to go.
Keep improving your spending. Once you get used to following a budget, it'll become second nature and you'll continue your good savings habits naturally.
Top 10 budget tips
1. Get a budgeting app
Are you excited to pull out receipts, scribble figures into tables and assess your spending in painstaking detail? Didn't think so.
Thanks to apps, you don't need to anymore. There are dozens of these clever tools available for free, and they can automate the hard parts. With an app, all you have to do is key in your expenses of the day and let the app handle the rest. At the end of the month it will have everything in one place for you to review. The Finder app lets you see all of your money in one place and also helps you save by finding better deals across products, like your credit cards and savings accounts. Pocketbook is another popular choice, but there are other options too.
2. Analyse your past spending for quick wins
Take a look at your spending habits over the last few months. You can do this by looking at your transaction history in your mobile banking app or Internet banking. Try to group your spending into categories such as eating out, entertainment, online shopping, grocery stores etc. You should be able to see where you're overspending. Perhaps you thought you didn't eat out as much as you actually are? Or, maybe you're visiting the grocery store each day and spending more than you would if you did the grocery shopping for the entire week in one go.
The truth is that having a budget doesn't mean you need to cut out "bad" spending. Instead, you should simply budget for it. Set yourself a daily, weekly or monthly allowance for certain expenses and then stick to it. You can set a budget to suit your habits, but you can also let your habits shift to suit your budget. You don't have to cut these expenses from your routine when you can adjust them instead.
3. Make sure your money is earning lots of interest
If you've got a savings account, look up what interest rate it's currently paying (it'll say this in your banking app or via Internet banking). By switching to a high interest savings account you could be earning more interest on every dollar you save. This can really add up over an entire year, and you could be hundreds of dollars better off (depending on your balance).
0
.20 %
p.a.
standard variable rate
Maximum rate: 3% p.a.
Standard variable rate: 0.2% p.a.
Monthly fees: $0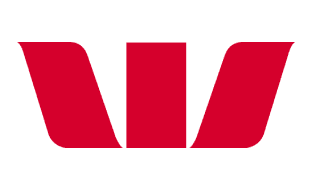 Westpac Life (18-29 year olds only)
If you're between 18-29, you can earn a 3% p.a. variable rate each month you grow your balance (excl. interest) and make 5+ settled debit card purchases from your linked Westpac Choice account, up to a balance of $30,000.
Compare high interest savings accounts below
4. Consider a digital bank account
There's a bunch of new digital banks available in Australia which offer modern apps with budgeting and savings features. These bank accounts will analyse your spending for you throughout the month, and group your expenses into categories so you can see where your money is going. Some of these banking apps also let you enter in your own savings goals, and the app will help you stay on track to meet these by keeping an eye on your balance and alerting you when you're overspending. Take a look at our digital bank comparison to learn more.
5. Get a budgeting buddy
If you're fighting a war against your own spending habits, call in some backup. Just like going to the gym with someone else keeps you accountable, budgeting is easier with a support system. It could be a partner, friend, family member, financial coach or almost anyone else in the same boat as you. They can help keep you on track if you find yourself backsliding or overspending, so don't underestimate the power of moral support. And don't underestimate how much you can learn from each other either. Share useful tricks that worked for you and they might do the same. Support groups like Debtors Anonymous mean almost anyone can find an understanding crowd to help them change their habits.
6. Use cash
If you struggle to stick to your budget because tapping your debit card is just so easy, keep spending simple with cold hard cash. No credit, no fees and no way to spend more than you have. Set aside a certain amount of money each week and withdraw enough cash to see you through, with whatever kind of discretionary spending buffer, if any, you think is right. Save your credit cards for emergencies and don't buy it until you can pay for it in cash to automatically change your own spending habits.
7. Leverage micro-investments
Micro-investments can simultaneously let you make investments and more easily balance the budget. The premise is simple: whenever you buy something, round it up to the nearest dollar and invest the excess in the share market or in a high interest savings account. This adds up over time, letting you continually invest even if you're living on a tight budget. For example, round up a coffee that costs $2.60 and deposit the extra 40 cents. Do this every day and over the course of a year you've invested $146 with relatively little effort. This can all be done near-automatically with investing apps like Raiz Invest, or banking apps like ING's.
8. Pay yourself
Paying yourself might seem like a surprising way to save money, but a good budget can (and should!) allow for it. Instead of drawing from your living expenses account for luxuries, consider setting up a special account for these. Many banks will let you segment and set up your accounts as desired. Pay 10% (or however much you can) of your typical income into this special fund every time you get paid, and use only this account for non-budgeted expenses. Consider keeping up with a separate savings account as well and combining the two to pay for big expenses like holidays.
9. Set achievable goals
If you don't set goals that are achievable, you're setting yourself up for failure.
You need to set realistic goals. Don't plan on halving your body weight in a week, and don't plan on cutting your budget by 80% unless you actually think it's possible. The money has to come from somewhere.
You need to stick with it. A lot of people diet until they lose weight, then quit the diet and immediately bounce right back to their former size. Likewise, a lot of people budget carefully until they're out of debt and then figure they can go right back to their old ways. If circumstances change, adjust your budget rather than throwing it out entirely.
10. Adjust your goals if you don't meet them
If you managed to perfectly nail your budget down to the last cent on your first try then neither this guide, nor this world, was meant for you. If you didn't, you're just like everyone else. Some of the things that end up in your budget might simply be unfeasible or inaccurate. You may have misquoted how much you spent, set an unattainable budget or forgotten to consider important expenses. Don't panic – it's okay to make amendments. This is not cheating, and is in fact a normal part of keeping a budget. Your spending needs and financial situation will naturally evolve and your budget needs to keep up. Making amendments is a learning opportunity, and a chance to look at your expenses in a different light.
Don't think of your budget as a necessary evil or a chore, but instead as a powerful ally in the fight for savings. If you haven't already created a budget and aren't doing anything else at the moment, start now.
More guides on Finder