Have a spiritual experience in the ancient world
Replenish your soul with these spirited destinations.
We're reader-supported and may be paid when you visit links to partner sites. We don't compare all products in the market, but we're working on it!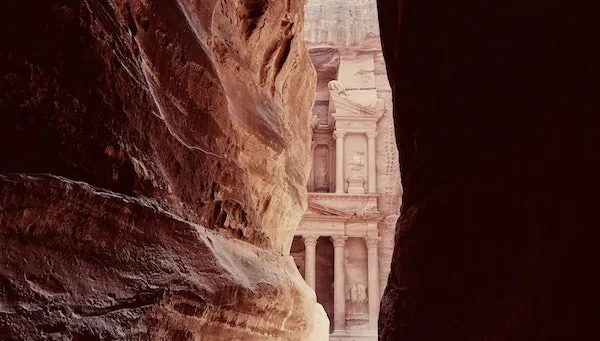 In our fast-food, always-on culture where everything comes to us on demand, we can struggle to find experiences with true depth that touch our souls. That's what's so magical about discovering the ruins of old: the ancient world can't come to you. You have to invest the time and energy into discovering its unique spirituality for yourself! Here's how.
There were seven ancient wonders of the world: the Great Pyramids, the Hanging Gardens of Babylon, the Statue of Zeus in Greece, the Temple of Artemis at Ephesus, the Mausoleum at Halicarnassus, the Colossus of Rhodes and the Lighthouse of Alexandria in Egypt.
Unfortunately, you can't visit most of these now. But for those looking for a bucket list experience slightly off the beaten path, we have a couple of suggestions for you.
Inca Trail, Sun Gate and Machu Picchu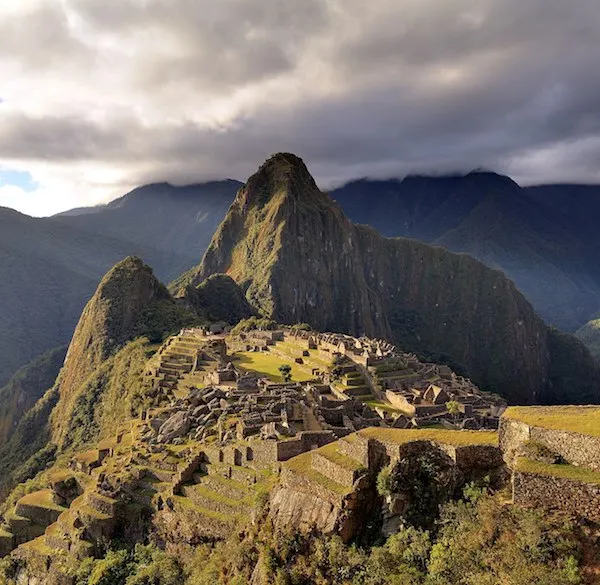 (Image: Martin St-Amant, CC BY-SA 3.0)
Sure, you can take a train to do a small hike for three or four hours up Machu Picchu, but for those after the full experience, we recommend the four-day/three-night hike that takes you along the entire Inca Trail.
You'll need a moderate level of fitness to tackle the trail, as well as a few days to acclimatise to the altitude (over 2,000 metres above sea level). If you skip the latter, you may find yourself bedridden with headaches and vomiting for your stay.
Once you overcome the hike you're rewarded with a glorious vista of an incredible spiritual sight.
The best time to tackle the Inca Trail is from May to August, as you'll experience less rain and have a more comfortable temperature as you hike the long four days up the mountainside. It is also less crowded during the cooler months.
Find out more about trekking the Inca Trail here with our guide to the best travel time for Peru.
Petra, Jordan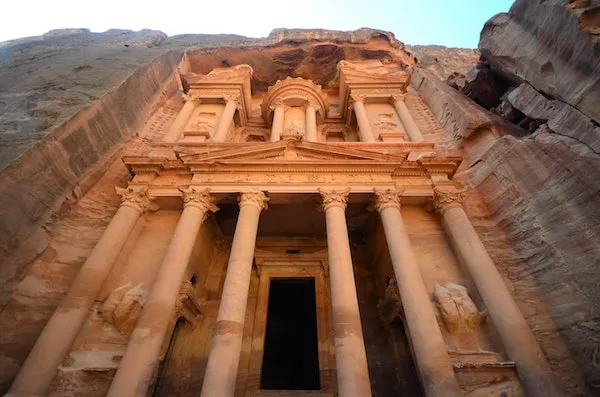 (Photo: Brian Kairuz, Unsplash)
Some might choose to spend their time in the Middle East exploring the Great Pyramids of Giza in Egypt, but if you want a slightly different experience to the norm, try the ancient city of Petra in Jordan.
Constructed in 9000 BC and home to 35,000 people, Petra was once a great capital city where people came to trade. Since then it has appeared in countless movies, including Indiana Jones, The Mummy and Transformers franchises.
Petra lies around 250km away from the capital of Jordan and can be easily accessed by road (if you don't mind a hot drive, that is). Again, it's best to go in the cooler months so you don't have to suffer the desert heat, but watch out at night, as it can drop below freezing.
Many tours will offer you a multi-day Petra experience, which many guides recommend in order to take in the full majesty of the place. The closest town for you to stay in is Wadi Musa, which lies on the only road in and out of Petra. For an extra fun experience getting around the ancient site, try a donkey or camel ride for some unconventional travel.
More bucket list inspiration
(Main image: J Basiga, Unsplash)
More guides on Finder