Brisbane to Sydney removal quotes
Find a removalist service to take the stress out of relocating between Brisbane and Sydney.
We're reader-supported and may be paid when you visit links to partner sites. We don't compare all products in the market, but we're working on it!
Moving interstate can be a stressful experience, so it's important to find good removalists. Here's what to consider when hiring removalists, how much an interstate removal might cost, and how to compare companies.
What is an interstate removals company?
Interstate removalists are companies that specialise in moving homes or businesses from one state in Australia to another. They are experienced in safely and successfully moving goods and furniture between two interstate locations like Brisbane to Sydney.
How do I compare interstate removalists?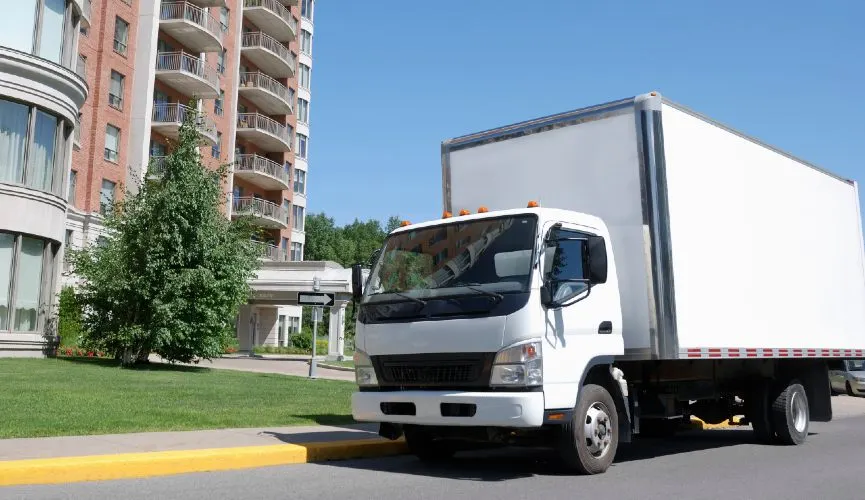 The quickest way to compare interstate removalists is to browse an online platform like Oneflare or Airtasker. You can post your specific job details, including the size of the van or truck required and the exact locations. You will then receive a personalised quote. You can then easily compare reviews, prices and services from different removal companies.
Compare removalists
Does your company belong in this list?
How much does a Brisbane to Sydney removal cost?
Brisbane to Sydney removals can cost between $200 - $1200. The exact price will be calculated based on how many items you have, how much space they will take up in the truck or van, and if you need any other additional services. There are many different types of Brisbane to Sydney removal companies, and all of them range in price.
What removal services are available from Brisbane to Sydney?
Commercial removals. These removalists have special equipment and vehicles that help move sensitive and valuable cargo, like data records and files.
Speciality removals. These experienced professionals can make sure valuable and delicate items arrive safely. They will help relocate wine collections, artwork or antiques. They also move big items like pianos, safes and pool tables.
Full service removals. These companies will handle everything from start to finish. The team will dissemble, carry and load everything. Once they arrive at the destination, they will unload the truck, unpack and put everything in place.
Partial service. These removalists can do the heavy lifting and move a small amount of items. These are used, for example, when someone is moving out of one room or office.
How should I prepare my home for removal?
Create an inventory of everything being shipped between Brisbane and Sydney. If you list the box they are stored in, it will make the unpacking process easier. This will also help you spot any items that have gone missing.
Leave the tough packing jobs for the removal specialist. For example, leave them to handle furniture and easily breakable items, whilst you deal with the easy to pack up stuff.
Don't pack up everything. Hold back one or two emergency boxes with essentials. This is so you have something left for the last few days in your old place, or if you arrive at your new home before the removalist does.
Do I need to be there when my items are picked up for removal?
You can arrange for the removalist to have access to your property if you will not be home. However, you may want to be there to oversee the loading of the van to make sure that the movers take everything on the inventory, do not cause any damage and to ensure that nothing is left behind.
What does a Brisbane to Sydney removal service include and not include?
The typical interstate removalist service will include and not include the following:
Included
Packing and shipping your boxes and large items
Some may offer packing materials
Not included
Parking expenses
Moving perishable goods, pets or plants
Removal of dangerous items
Pros and cons of using a removalist service from Brisbane to Sydney
Pros
Save the time and possible injury of moving your goods and furniture
Save money not having to hire a van or truck
The team will have the right equipment and experience
Some services will disassemble and reassemble furniture
Some services will help securely move fragile items
Cons
Items could get lost or damaged in transit between Brisbane and Sydney
It can be time consuming to collect quotes and choose a removalist
There may be additional costs for some services
Bottom line
When you're moving across Australia, a professional interstate removals company can do all the heavy lifting so you don't have to. Just be sure to compare services first to find a company with the best price and reputation.
Frequently asked questions
How far in advance should I book a Brisbane to Sydney removal?
Ideally you should book a removal company 4-6 weeks before you want your goods moved. Try not to book too close to the moving date, as these types of services get booked out quickly.
What questions should I ask a removalist?
Is it a flat fee or will I be charged an hourly rate?
If it's hourly rate, does that include driving time from the depot to my property and back?
Is there a call-out rate?
Are there add-on charges for heavy items or stairs?
Will you charge extra if the move takes longer than expected?
Will the removal process be subcontracted out?
Do you own your own vehicle?
More guides on Finder