Bread Maker Finder: How to find the right bread making appliance for you
You can enjoy delicious, freshly baked bread every day.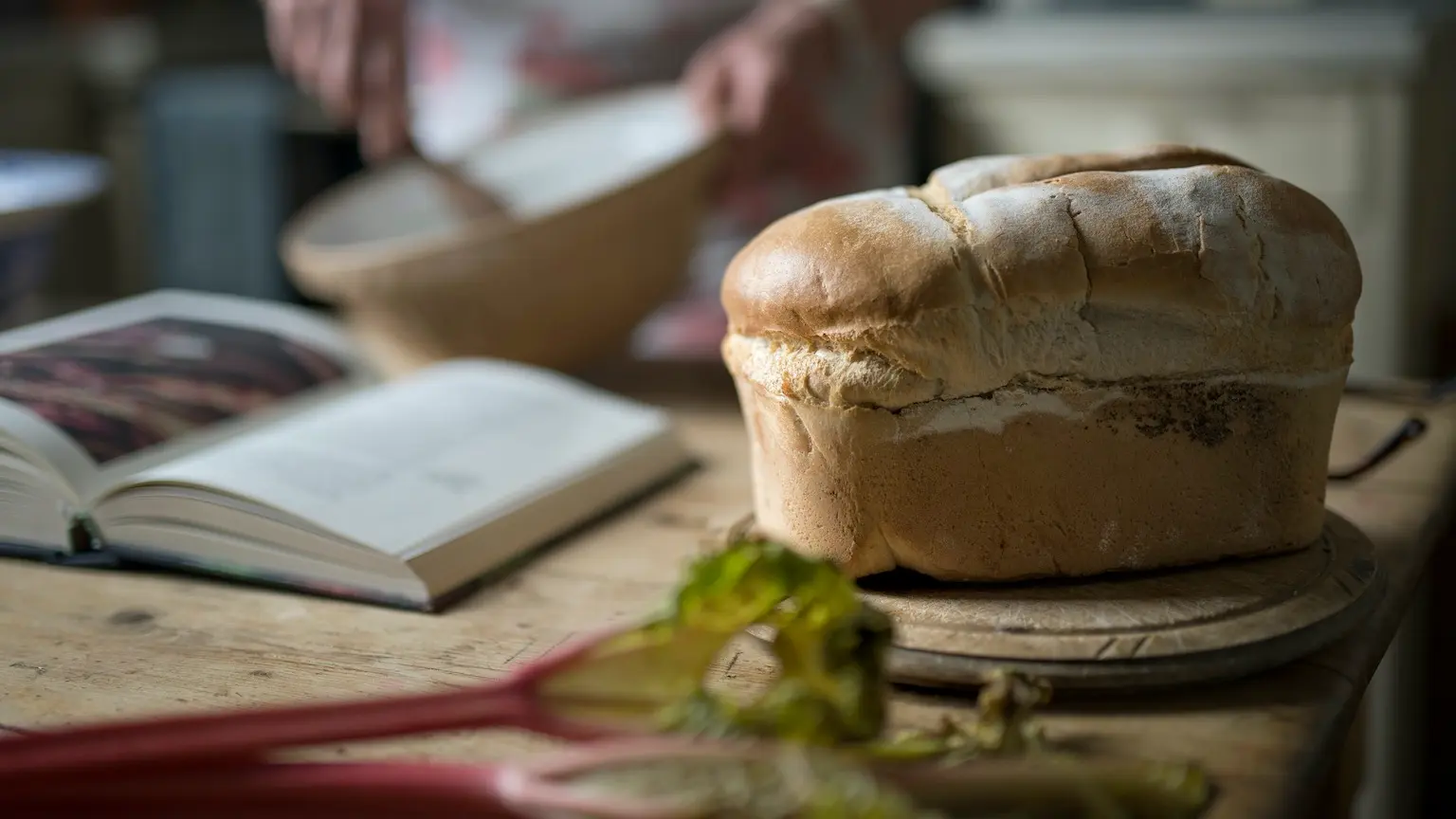 We're reader-supported and may be paid when you visit links to partner sites. We don't compare all products in the market, but we're working on it!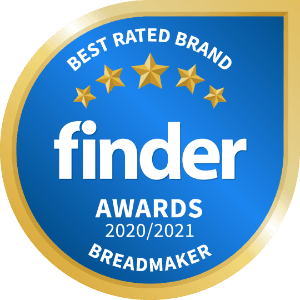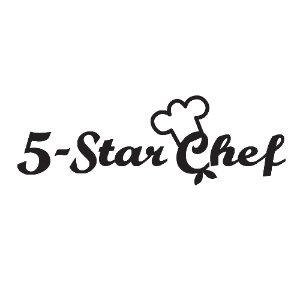 Best Rated Breadmaker Brand: 5 Star Chef
With top scores across the board for ease of use, quiteness, bread quality and value for money, 5 Star Chef is a great choice for keen breadmakers.
Quick facts about breadmakers:
Making your own bread from scratch produces delicious results but can take a lot of time and effort. So if you want to wake up to a freshly-baked loaf each day, you might want to consider buying a breadmaker.
A breadmaker is a kitchen appliance that does the hard work of baking bread for you.
There are a variety of models to choose from with prices ranging from $80 to almost $500.
What is a breadmaker?
A breadmaker is a kitchen appliance that makes bread. That much is obvious, but what some people don't realise is that these handy machines fully automate the baking process.
After you pour your ingredients into the tin, the breadmaker uses a paddle to combine the ingredients and knead the dough. The breadmaker then lets the dough proof and rise before baking your loaf of bread.
In short, these appliances take much of the hassle out of making different varieties of bread.
Learn more in our guide to the best breadmakers in Australia.
Pros and cons
Taste. If you're in any doubt about this, compare a fresh loaf from your local baker side by side with a commercial brand from the supermarket. The difference in taste is substantial.
Easy to use. You don't need to be an experienced baker to make your own bread. All you need to do is add the ingredients, and there are even premixes available at any supermarket if you don't have the time to put everything together from scratch.
Get creative. breadmakers can bake much more than plain white bread. From wheat and wholegrain loaves to banana bread, fruit and nut loaves, pasta dough and even jam, there's plenty you can do with this versatile appliance.
Control. If you have food allergies or dietary restrictions, or you simply don't want too many preservatives in your bread, a breadmaker gives you more control over what you eat.
Not a necessity. Of course, you also need to ask yourself whether a breadmaker is an appliance you absolutely must have, or whether it's something you can do without. If you're not committed to regularly baking fresh loaves, a breadmaker will end up as little more than an expensive waste of precious kitchen space.
Takes up space. Maybe your kitchen cupboards are already home to other bulky appliances that seemed like a great idea at the time, but after the novelty wore off were rarely used. So if there's any chance you won't be bothered to make your own bread, or if you simply don't have much space in your kitchen, you'll be better off saving your money.
Types of breadmakers
One of the key ways to distinguish between the many models available is to consider the loaf capacity they make. The four main loaf sizes are:
To put this in perspective, a 500g loaf will usually make eight slices. Some breadmakers only offer one loaf size – for example, a 500g machine – but most offer multiple loaf sizes. The key is to consider how many people you're cooking for and how much bread you plan to eat, and then choosing a machine that suits your needs.
How to compare breadmakers
To ensure that you choose the best breadmaker for your needs, you'll need to think about the type of baking you'll be doing and how much money you want to spend. Consider the following features:
Ease of use
Are all the options on the machine's control panel presented in an easy-to-understand format? The Internet is home to plenty of user complaints about needlessly confusing and complicated breadmaker instruction manuals, so check out some customer reviews to see if this could be an issue.
Settings
The range of pre-programmed settings varies between models and may include settings for specific types of bread, dough and crust. Generally speaking, the more programmable options a machine has, the more expensive it will be. Many models also allow you to create custom settings so you can save your own personal preferences and recipes.
Cooking time
The standard baking process takes between three and five hours on most models. You may also want to check whether the machine has a rapid baking cycle for when you need your bread made as quickly as possible. This may make it possible to prepare a loaf in under an hour, but it won't taste as good as a loaf treated to the full baking process.
Kneading paddles
The kneading paddles mix the ingredients together and then knead the dough. breadmakers generally have one or two paddles; single-paddle machines are usually cheaper and you may find that a machine with two paddles offers more consistent mixing. Some breadmakers allow you to remove the kneading paddle before baking, while other paddles remain in the machine and leave a small hole in the bottom of your loaf.
Automated ingredient dispensers
More advanced breadmakers feature automatic dispensers that can add ingredients like yeast, fruit and nuts at a pre-programmed time during the cooking cycle. If this feature isn't available, you'll need to add extra ingredients to the dough by hand – some machines will stop and beep when it's the right time to do this.
Delay timer
Most models feature a timer that allows you to delay the start of the cooking process by up to 15 hours so you can ensure your bread is ready at the perfect time, such as when you first wake up in the morning.
Additional features
Viewing window.A viewing window is a handy feature to let you check on the progress of your bread.< li>
Feet.Non-slip feet can prevent a breadmaker moving around when kneading.
Noise. Mixing ingredients and kneading dough can be a noisy process, and cheap machines with poorer build quality can tend to rattle when in use. If you're planning on running your breadmaker overnight, check customer reviews to make sure a machine isn't overly loud.
Power interruption protection. If there's a brief power outage, some breadmakers are capable of waiting 10-15 minutes (or up to an hour in some cases) and then resuming baking when the power comes back on.
Cleaning. Does the loaf tin have a non-stick coating to make it easier to clean? Can you remove the kneading paddles for more convenient washing? What about the fruit and nut dispenser?
Recipe booklet. It's hardly a deal-maker or -breaker, but some models come with a range of recipes for you to try out.
Dimensions. Consider the dimensions of each unit to work out how much space it will eat up on your benchtop or in your kitchen cupboards. In terms of weight, most breadmakers tip the scales in the 5-10kg range.
Warranty. Check the length of the warranty – most breadmakers come with a one- or two-year warranty – and exactly what it covers to get a better idea of the confidence the manufacturer has in its product.
Price. For $80 to $150, you can get an entry-level breadmaker that produces impressive results. However, if you want more control over your baking and the ability to prepare a much wider range of breads and dishes, you could spend anywhere from $200 to $500.
Where to buy a breadmaker online
Best rated bread maker brand award breakdown
| | Total Score | Overall rating | Value for Money | Bread quality & consistency | Ease of use | Quietness |
| --- | --- | --- | --- | --- | --- | --- |
| 5 Star Chef | 8.43 | 4.55 | 4.73 | 4.59 | 4.64 | 4.59 |
| Panasonic | 8.13 | 4.46 | 4.32 | 4.34 | 4.42 | 4.26 |
| Breville | 7.93 | 4.33 | 4.24 | 4.29 | 4.41 | 4.16 |
| Sunbeam | 7.9 | 4.24 | 4.42 | 4.34 | 4.34 | 4.28 |
| Other | 7.76 | 4.29 | 4.43 | 4.14 | 4.29 | 4.43 |
| Kogan | 7.58 | 4.06 | 4.28 | 4.09 | 4.13 | 4.09 |
Data: Finder Retail Brand Survey, 2020, Kantar. Metric out of 5 stars unless indicated. Methodology and more info.

More guides on Finder