100+ Boxing Day flight sales for 2020 | Updated All Day
Whether you're looking for a domestic deal or an overseas bargain, these are the flight deals you've been waiting for all year.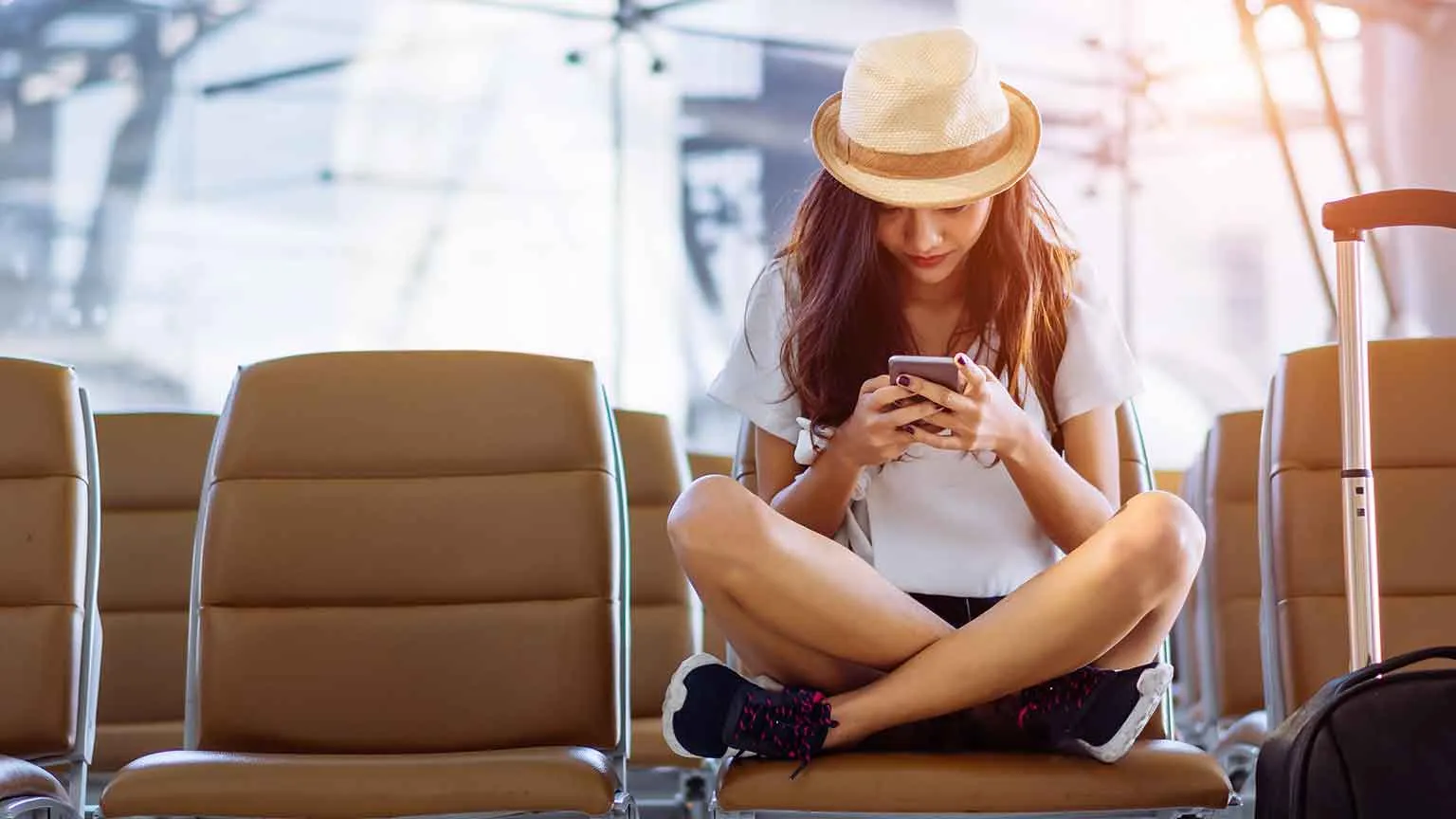 Get your passport details ready, because Boxing Day is when some of the hottest deals on flights across Australia and around the world drop. We're constantly on the hunt for bargains and will be updating this page as often as possible throughout the day to bring you the best deals from airlines like Qantas, Jetstar, Virgin Australia, Emirates, Air New Zealand and more so you can tick "travel more" off your list of New Year's resolutions without breaking the bank.
Boxing Day flight deals for 2019:
Boxing Day flight deals for 2019
| Last checked | Code description | Code |
| --- | --- | --- |
| 5 Aug 2020 | Up to $25 off flight fees | AUG**** |
| 24 Jul 2020 | Australia-wide flights from $112 return | ******** |
| 22 May 2020 | Up to 35% off flights worldwide | ******** |
| 6 Aug 2020 | Bali flights from $234 return | ******** |
| 6 Aug 2020 | Paris flights from $1,288 return | ******** |
---
Frequently asked questions about Boxing Day flight sales
When do the Boxing Day flight sales start?
Boxing Day officially starts at midnight on 26 December every year, but we've found that a few travel companies start dropping their sales early.
Last year, we found some of the early Boxing Day sales came from airlines like Qatar, Emirates and Cebu Pacific.
We recommend starting to looking for deals in the week leading up to Boxing Day. When it comes to flight sales, the early bird gets the worm, and the sooner you book, the more likely you are to get the best price on your preferred dates.
This page will be updated with all the deals (as listed above) as they launch.
Which airlines offer Boxing Day flight deals?
In past years, we've seen big-name airlines drop Boxing Day flight sales including Jetstar, Tigerair, Qantas, Virgin Australia, Qatar, Emirates and Air New Zealand.
Online travel agencies and aggregators like Flight Centre, Expedia, Budget Air, Skyscanner and Kayak are also sites to keep an eye on over the Boxing Day sale period. They often offer promo codes with extra discounts (often ones that can save you more than booking direct with the airline) and help you compare prices on various sites to make sure you're getting the best fare.
I can't wait until Boxing Day! Do airlines have Christmas sales too?
Every company launches their sales at different times, and although many are dubbed "Boxing Day" sales, they may actually launch on Christmas Day or even earlier.
That said, in 2019, Jetstar did have a Christmas Sale - which launched in early December and just lasted a few days.
How do this year's Boxing Day flight sales compare to last year?
While the 2019 deals haven't dropped yet, here's what we saw last year - and we're expecting to see similar, if not better, offers for 2020.
For domestic flights, we saw:
Jetstar flights from $37 each way
Qantas fares from $99
For international flights, we saw:
Hawaii flights from $249 each way (when booking with Jetstar)
New Zealand flights from $189 return (when booking with Air New Zealand)
Greece flights from $638 return with Scoot (when booking with Flight Centre)
How do I get the best Boxing Day flight deals?
Taking advantage of the flight sales during Boxing Day can definitely get you more more value for money, so here are some tips to help you get the flight you want.
Be flexible with your dates. Usually, the further out you are from the date you're planning to leave, the cheaper the flight may be.
Go anywhere. Don't go into the sales looking for a specific destination, or you may end up disappointed that you can't get a deal to the place you want to go. Instead, have a broader range of places, or settle on the simple idea of a "beach holiday" or "city break" instead. Let the prices guide you to your next holiday spot, and you may just find somewhere new to love.
Know when the sales start and finish. We all know that sales work on a "first come first service" basis, so make sure you're on your computer when the sale starts so you can get the best offers.
Check to see what's launched early. Just because Boxing Day technically starts at midnight, it doesn't mean the sales do too. Many airlines have "end-of-year" or "Christmas" sales that fall over Boxing Day, but are actually available on other dates, too.
Cut back on bags where you can. This is particularly important if you're flying on a budget carrier, as luggage is one of the biggest problems that they have. Most budget carriers charge an extra fee if you want to check in your bags.
When should I be looking for flights to get the best deal on Boxing Day?
Travel during your preferred destination's off- or shoulder-season. While it may be a bit cooler or wetter, there will be fewer crowds and a lot more deals. Remember, peak season isn't just the best time to go - it's also the most expensive.
Check out our guides on the best times to visit dozens of destinations, where we include graphs like the one below to know when the best time to go is.
What day of the week should I book a flight?
Generally, flights are cheapest when the times and dates are not favourable.Tuesdays and Wednesdays, are usually cheaper than any other time of the week, as in the example below for fares from Melbourne to Los Angeles.
As noted above, travelling during the off- and shoulder-seasons will likely be cheaper than travelling during peak times like over holidays and school breaks. But you an stretch your dollar even further by knowing which days of the week to depart on.
As long as you're not working with really strict timelines, there could be some stellar deals waiting for you come Boxing Day.
---
Related Posts