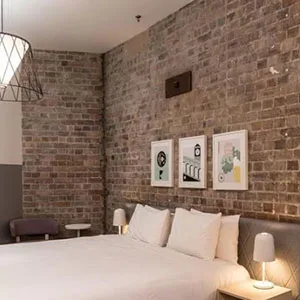 1. The Ultimo - by 8Hotel Boutique Hotel Co.
from Finder Hotels
In the centre of Sydney's Business District, this boutique hotel claims to be the world's first astrology hotel. Its staff can recommend the best places to eat and explore, based on your star sign.
Star rating: 4-star
Features: Newly-refurbished rooms, free Wi-Fi and an additional animal-friendly room options.
Why we love it: It's only a 10-minute walk from Darling Harbour including Sydney's well-known attractions.
View details