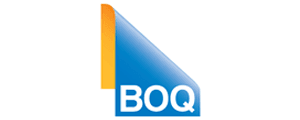 Application Fee

$195

Interest Rate (p.a.)

From 7.39% (fixed)

Comparison Rate (p.a.)

8.19%
Summary
With competitive rates and flexible options, BOQ gives you more ways to save on a new car purchase.
The BOQ Car Loan is no longer available. This page has been kept for historical purposes and will be updated as necessary.
This car loan from BOQ offers flexible features to help you purchase a new car. You can choose a fixed or variable rate depending on which works better for you, make extra repayments if you're able to and repay the whole loan early without penalty.
Find out more about this loan and if it's right for you in this review.